Semana Internacional de Vela de Ilhabela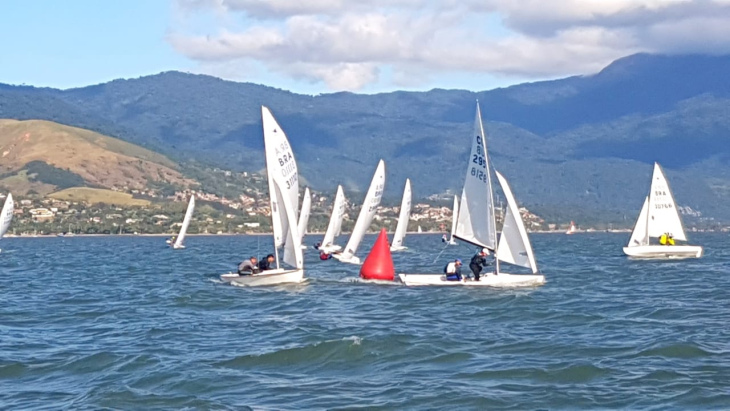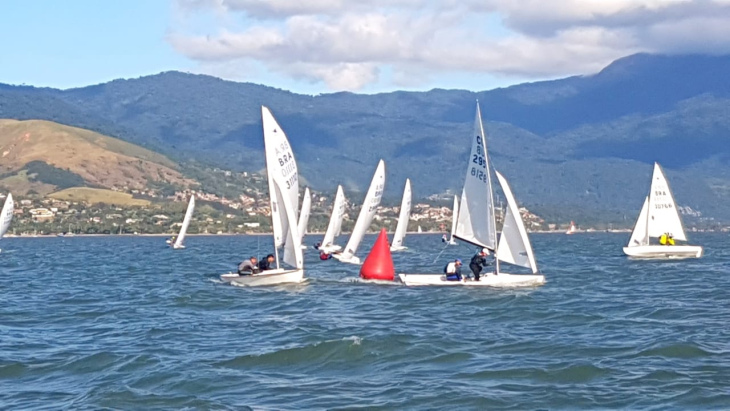 Ilhabela, Brazil, July 9, 2019. Final results after 8 races (1 discard):
BRA Bruno Bethlem & Daniel Claro, 28
BRA Alexandre Paradeda & Anderson Brandao, 32
BRA Juliana Duque & Rafael Martins, 35
ARG Luciano Pesci & Joshua Tavares, 35
CUB Nelido Mando Lopez, Iris L. Manso, 38
The waters of Ilhabela received nothing less than 4 World Champions over the past few days, taking advantage of the Semana de Vela de Ilhabela (eu mudaria para Ilhabela Race Week) to train for the upcoming Worlds that will take place in October. Alexandre Paradeda, Bruno Bethlem, Nelido Manzo and Ricardo Fabini trained and raced in the company of a number of South American champions, all who will come to the worlds. Eight races were completed, with winds varying between 10 and 22 knots, which added to the elevated technical level of the fleet. Juliana Duque and Rafael Martins, who will represent Brazil at the Pan Am games in August, also enjoyed a very intense routine of training and racing.
The Brazilian juniors also took the chance to improve their boat handling and get familiar with the racecourse in preparation for the upcoming Junior Worlds.