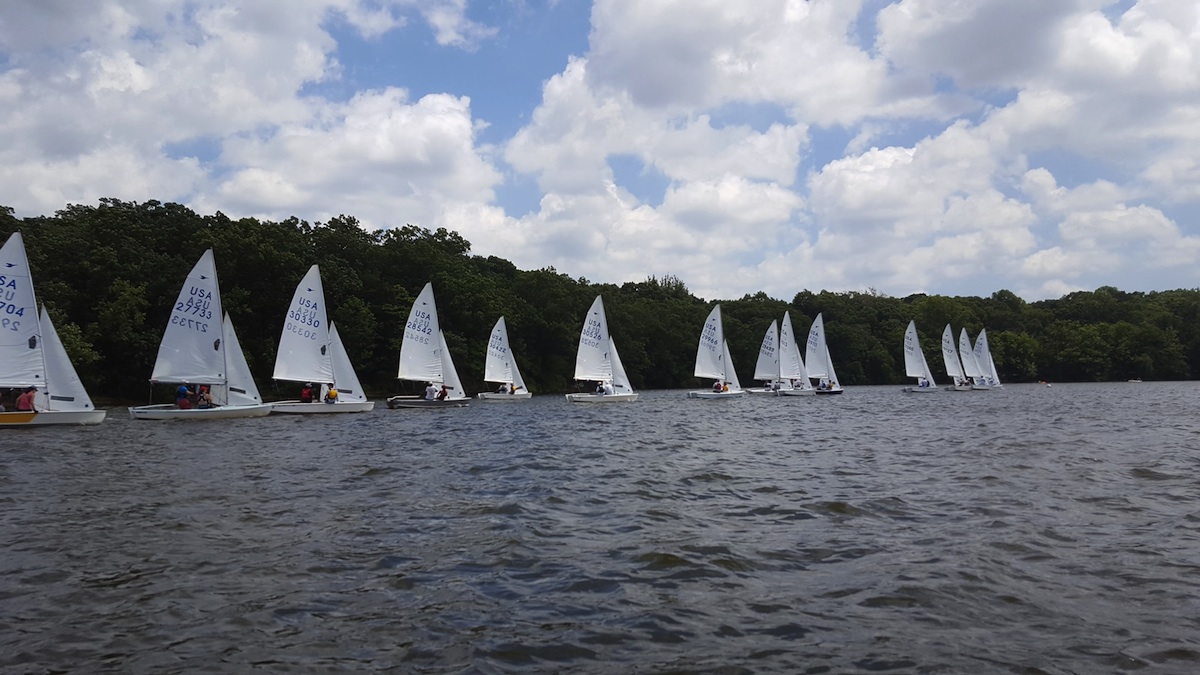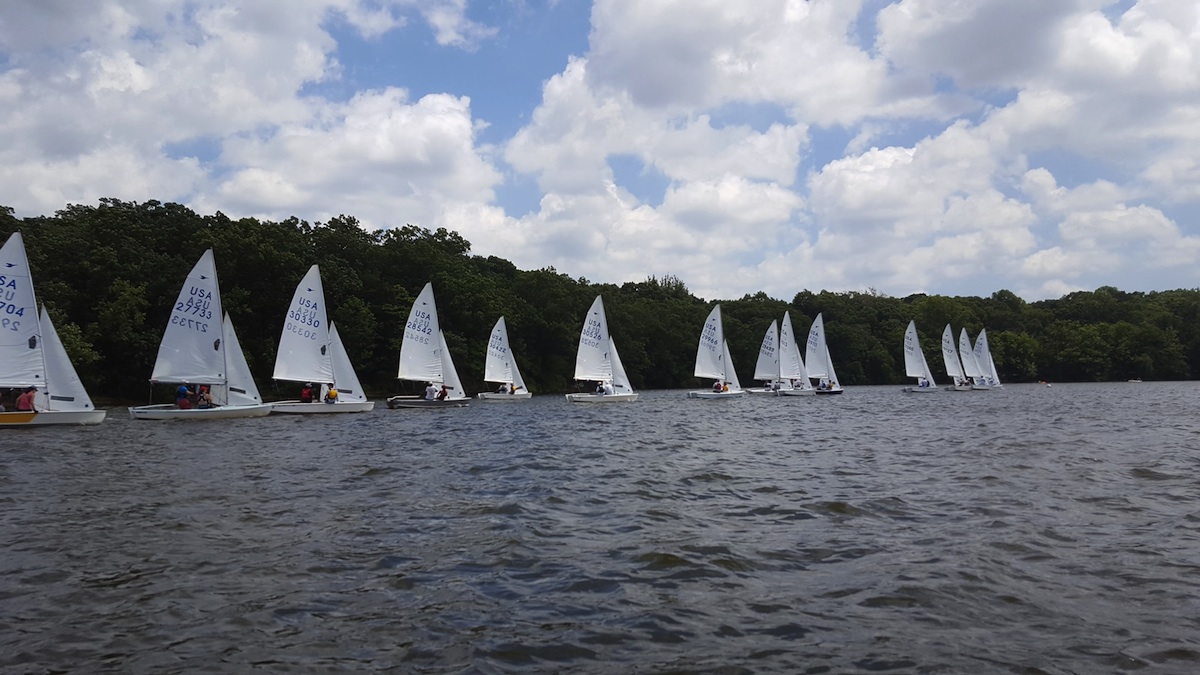 Winchester, Massachusetts, July 6-7, 2019
Just days after the fireworks of Independence Day, competitors at the annual Winchester Invitational were served up some exciting conditions of a different sort.  Hosted by the Winchester Boat Club on the Upper Mystic Lake – site of the 2017 US Nationals – twenty boats were consistently challenged physically and mentally over the course of nine races, with a mix of wind speed velocities and directions that left even the most seasoned teams struggling for consistency. (Once local was overheard saying "it's never like this here," which was believed by almost no one who heard it.)
Saturday was the most taxing, with puffs well into the teens and temperatures requiring heat advisories in the area. Principal Race Officer Ken Delpapa and a crack team of volunteers executed six excellent windward-leeward courses before nature delivered its own version of July 4th fireworks once boats were safely ashore.  Casual barbeque dinner, drinks, and conversation were enjoyed by the competitors in the newly-renovated clubhouse while the storm raged outside.
Sunday saw the skies clear with temperatures and humidities much lower, as was (unfortunately) the wind velocity.  Three additional races were completed in conditions that never had crews hiking and at times had boats drifting.  The regatta winner was not decided until the last race, with Jim Bowers – sailing with Peter Bronk on Saturday and Julia Marsh Rabin on Sunday – edging out fleet-mates (and US National Secretary) Art and Jennifer Rousmaniere for the title, thus replicating their respective first- and second-place regatta finishes from the 2017 US Nationals.
Beyond the scores at the top of the fleet, the Winchester Invitational continued a great trend of welcoming new Snipe sailors to the fleet and the class, thanks to a friendly and accessible venue and the tireless recruitment efforts of the Rousmaniere's and other local fleet members.  We encourage anyone visiting the Boston area to contact us and join us on the water, to experience first-hand the great and supportive Snipe sailing environment that we have built and enjoyed for many decades.
John MacRae