The Snipe
The Snipe sailboat is a classical beauty that sails well and safely even in heavy wind conditions. The boat is so popular because the purchase price is attractive, and the equipment holds its value and racing performance for years. It offers strong competition at both a local and international level, and perhaps more tactical challenges than any other one design. Most importantly, you can stay in the same class and enjoy the same friends for an entire lifetime.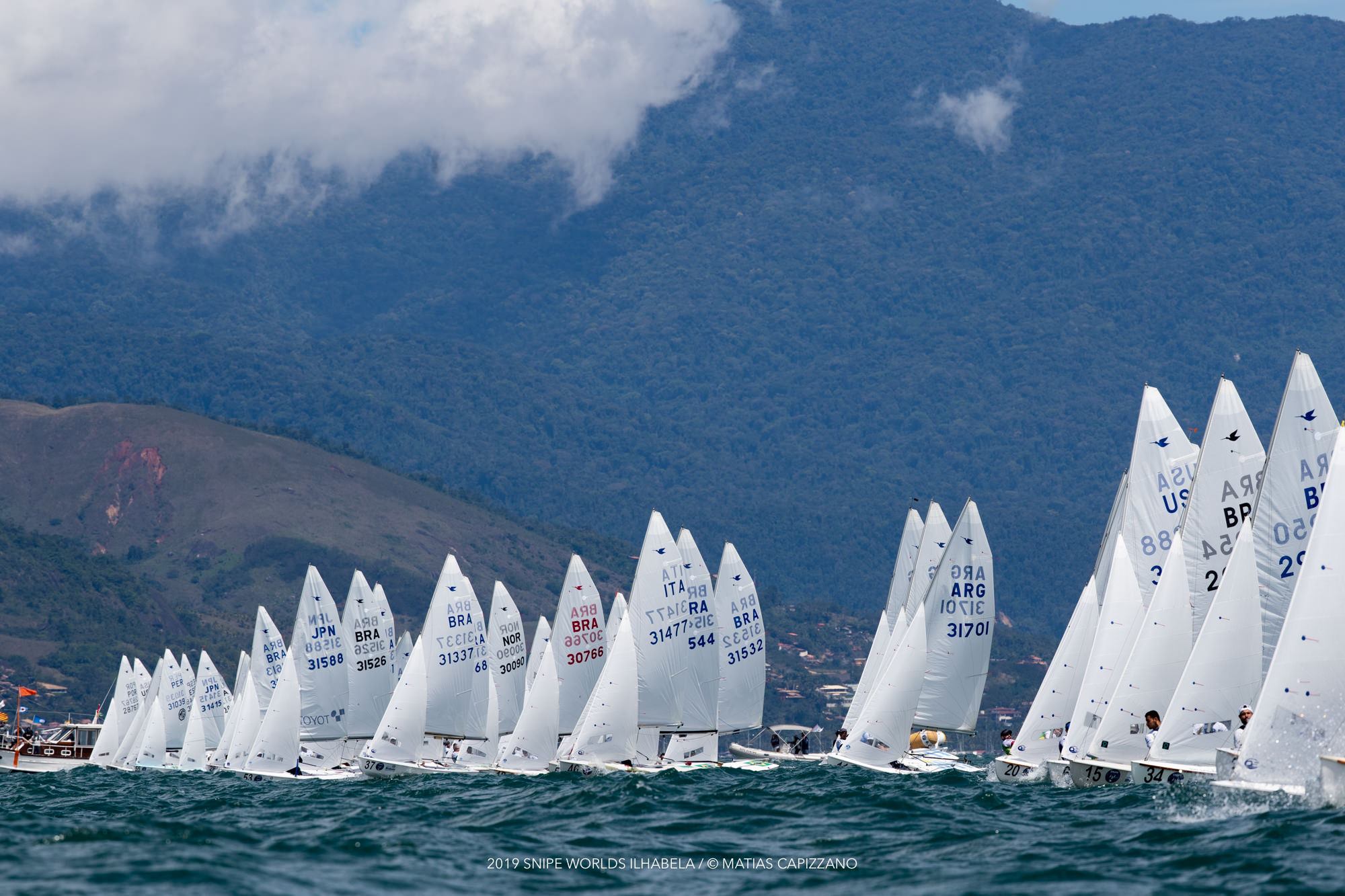 The Snipe Class International Racing Association (SCIRA) is a widely popular and well run organisation all over the world. One of the things that makes the class so strong is the local fleet activities. You may find a local Snipe Fleet close to your living area. And if not, you may collect a group of interested Snipe Sailors and start a new one. In this case be in contact with your National Secretary.

Also of interest and importance are international activities. Races are arranged in Europe, Americas and in Asia. The Snipe Class offers the best racing calendar you can imagine – for champions and beginners, or juniors (under 21), women, masters (over 45) and mixed teams – consisting of World Championships and Continental Championships, not to forget several international Snipe Regattas.
SCIRA (Snipe Class International Racing Association) is celebrating its 90th year of competition with fleets in more than 30 countries and over 31,000 boats built.
The Snipe is a two person dinghy that brings the well-balanced class motto "serious sailing, serious fun" to life at every regatta. With a range of ages and abilities, the racing is always competitive and the parties are never dull. It's a class we can grow old in, with age-appropriate challenges and opportunities for every generation.