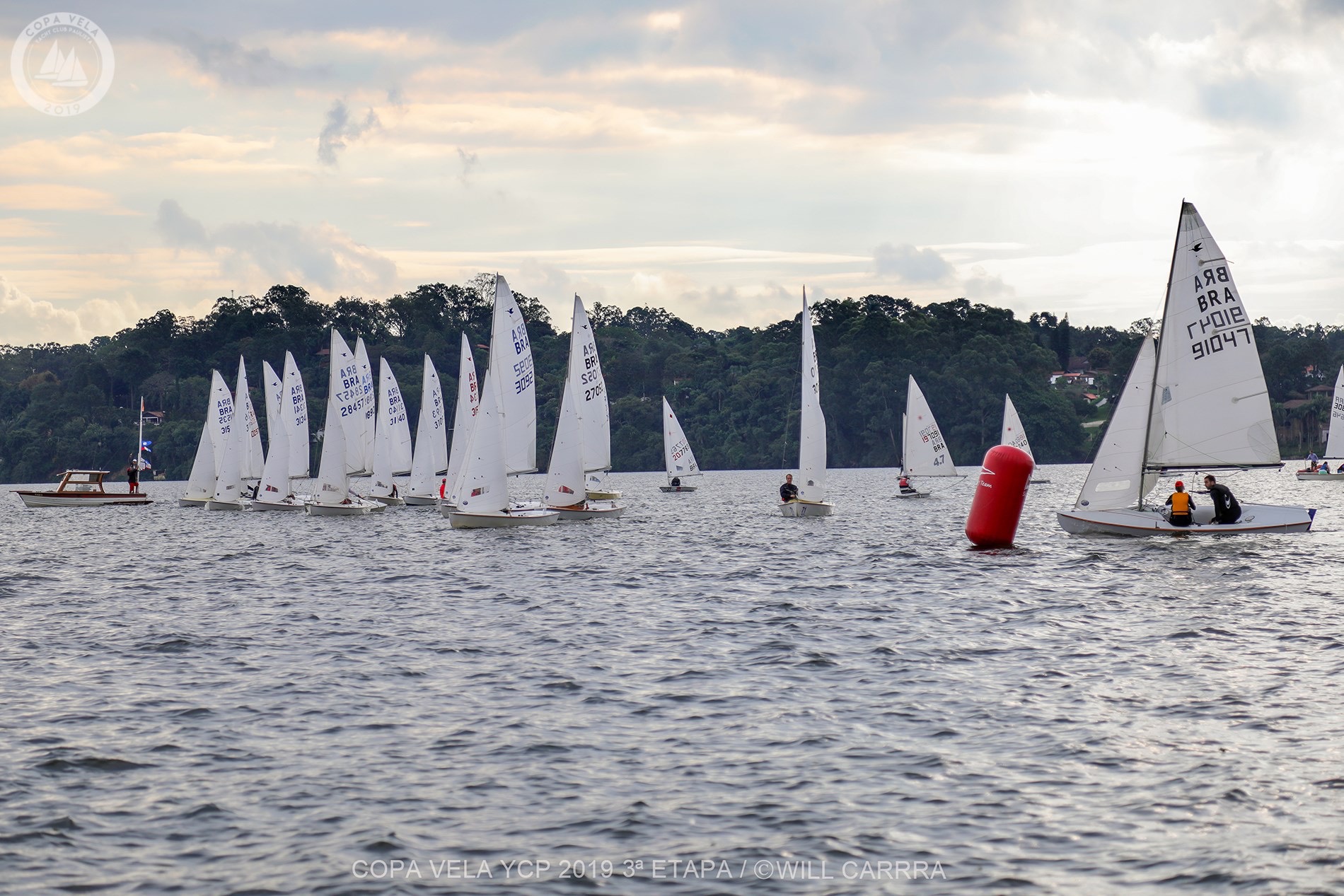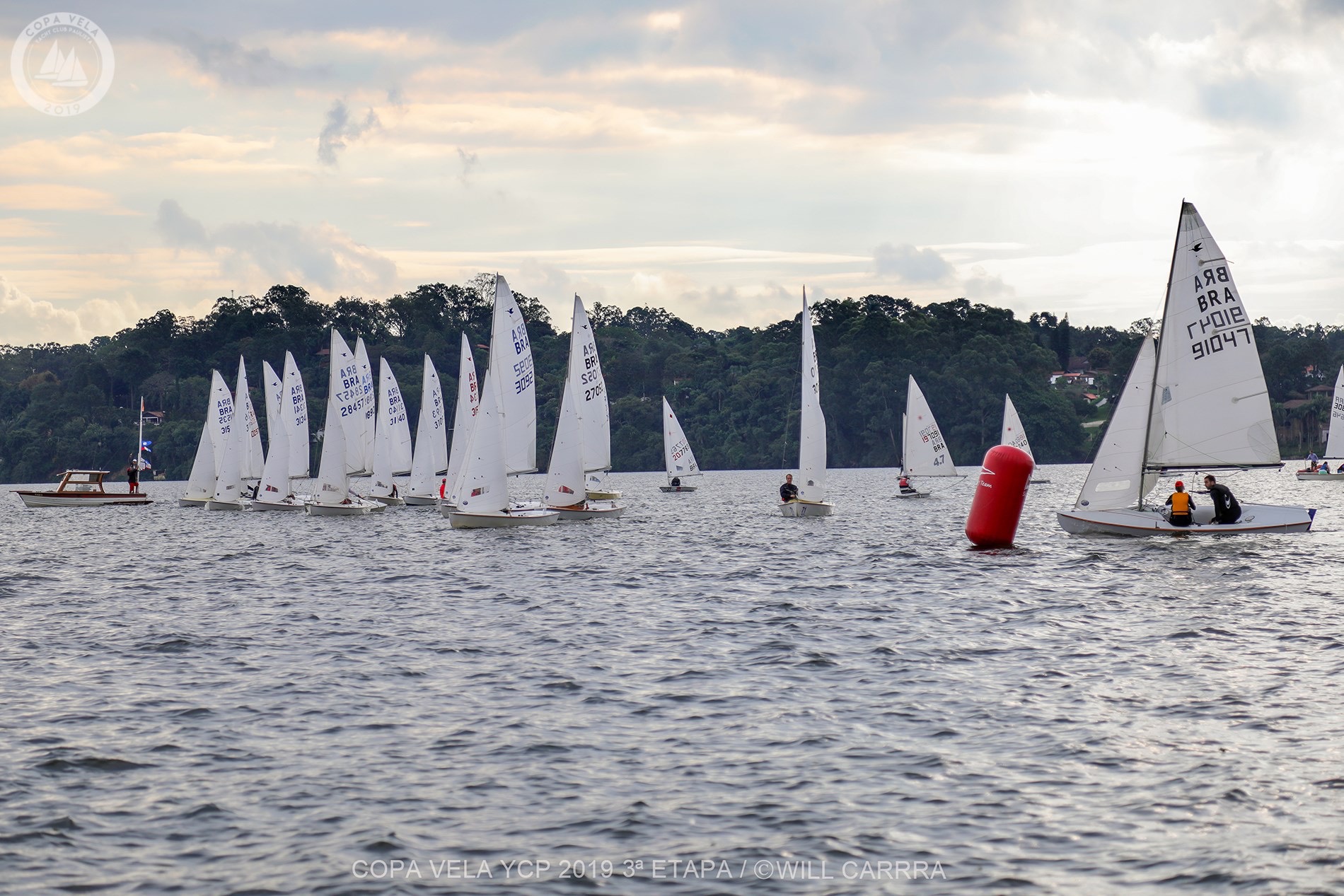 (Photo courtesy of Will Carrara)
Guarapiranga, Sao Paulo, Brazil, May 19, 2019
Bruno Ruthenberg & Esdras Santana
Isabela Malpighi & Marion Schell
Jose Afonso Hackerott & Fernando Ricki Hackerott
Light winds marked the 3rd Round of Copa Vela YCP at Guarapiranga Reservoir this weekend.
Saturday morning at the YCP dinner we had the traditional brunch and prize giving ceremony for the 2nd round.
Later sailors went to the race course but there was not sufficient wind to start a regatta, we all waited for the wind around the race committee socializing and chatting.
Sunday had no promising weather forecast too… fortunately some light wind showed up later in the afternoon making it possible for just one regata before sunset hour.
Fredi Hackerott that knows it all about light wind conditions won the regatta by far but was penalized with an UFD for crossing "the triangle" on that fatal minute before starting. So  Bruno Ruthenberg and Esdras Santana made it to the first place on this round (he was the winner of the last round as well). The women's crew Isabela Malpighi and Marion Scheel showed the result of their training on an impressive regata and got the second place. On third place there was the son & father crew José and Ricki Hackerott.
Pictures Will Carrara, Lidia Rossini, Paola Prada