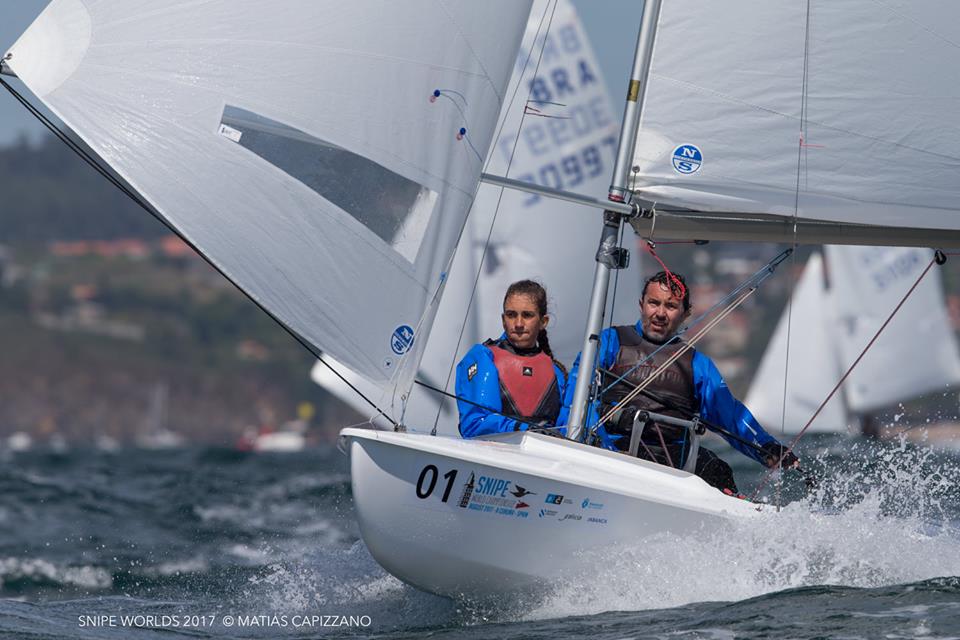 by Luis Soubie, SCIRA Commodore
Hello Snipe family,
I am writing these lines to you from my home, on my 24th day of quarantine, as many of you are as well while reading this.
I hope this moment of global concern finds you and your family healthy and taking the proper steps to stay safe.
Unfortunately, as far as our beloved SCIRA is concerned, we have had to suspend the immediate events, and we also look closely and with doubts at the following events for the rest of the year.
At this point, added to the Master Worlds and South Americans, already indefinitely postponed, plus the dozens of canceled local championships, we will find ourselves in the coming months making important decisions regarding the Europeans and the WH&O.
Any decision made in this regard will be made within the Board, in consultation with the host clubs, and with the main concern of the safety of all.
At this time, we are in talks with the organizers of the 2021 Senior Worlds. As you know, the Olympic Games have been postponed until 2021 and this directly affects our Worlds, since they are both in Enoshima and at very close dates.
SCIRA's priority at this point is, if possible, to keep the Worlds in 2021 as they should be, in Enoshima or another place in Japan, and adapt the rest of the regatta calendar to this. As much as possible, we will try to reschedule events and not cancel them.
Until then, and although we will only be able to communicate electronically and we will not have events, it seems to me the perfect time for those who can get involved in the way they prefer in our Snipe community. This can be done by sharing photos, writing about your own experiences and even participating in virtual regattas that have become so much fun this last few weeks. Everything serves to maintain enthusiasm for sailing !
Also, I hereby request all sailors who have any technical data to contribute, to write and publish it, to be generous with their knowledge. Especially top sailors and those who have been on the water for many years, please share your knowledge. Snipe Today and our Bulletin will help you with this.
Finally, a special request.as you know our family is big. It is not composed only by sailors and clubs, but of small shipyards specialized in Snipe building around the world, sailing shops, clothing suppliers, coaches, and small workshops with all kinds of services applied to Snipe and sailing in general. Most of these people do not belong to large companies
but are small and medium-sized private and family businesses. These months that we are passing are financially hard for everyone, and even more so for the small companies that continue to pay expenses without having income, with work stopped.
I want to ask everyone, each of us within his financial means, to help the Snipe family survive.
When this quarantine ends, or perhaps during the quarantine as well, it may be a good time to work on the boat, buy that sail that we need, paint, maintain or contract any service, small or large. Let's help our suppliers. They are a fundamental part of our SCIRA family. We cannot sail Snipes without them, and they really need us now.
I take this opportunity to suggest that you might take advantage of the extra free time to enter the web page of the class and make your comments on the various proposals we have received this year, and we will be voting in the coming months.
Myself and the whole Board are at your disposal–you can find our private contact numbers at the webpage. Don't hesitate in using them.
The SCIRA Board greets you and sends you best wishes to make it safe through these difficult times.
Good health to you all! (Time will come to wish you "good winds" again)
LUIS SOUBIE – ARG 31701 Commodore