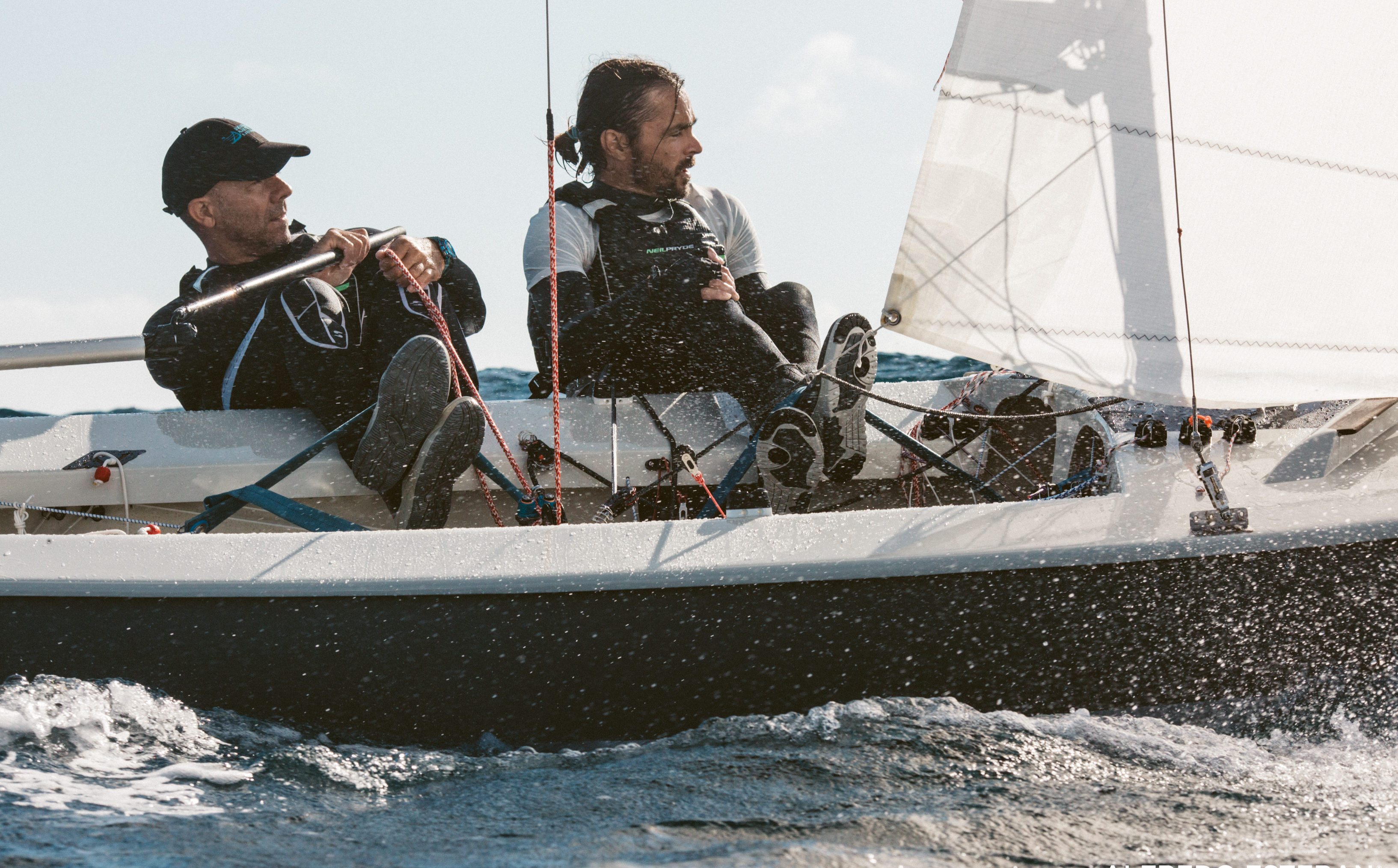 Mahon, Menorca, Spain, February 17, 2019. Juan Magro and David Gomez win the Trofeo Invierno.
El domingo 17  de febrero se celebraron el Ranking Trofeo Invierno de Snipe y el Trofeo Invierno de Optimist y Láser.
En una mañana con viento estable de SE y 10 nudos de intensidad, Juan Magro y David Gómez fueron regulares y consistentes a la hora de competir, lo que les ha servido para mantener la primera posición conseguida el 26 de enero, después de esta segunda jornada de regatas del Ranking Trofeo Invierno 2019.
Por su parte, Fernando Rita con su tripulante Diego Bosch y Jordi Triay con Carlos Jara, ambas parejas estrenándose en este trofeo, tuvieron un interesante duelo por la primera posición en las 4 pruebas celebradas el domingo. Finalmente, Rita y Bosch fueron los que lograron mejores posiciones y con ello subir su clasificación acumulada al tercer puesto.
La clasificación provisional, a falta de dos jornadas más, la encabezan Juan Magro / David Gómez con 13 puntos; seguidos de Carlos Pons / Román Pons, con 23; con 29 puntos Fernando Rita / Diego Bosch ocupan la tercera posición, por delante de Jordi Triay / Carlos Jara, con los mismos puntos.
El próximo encuentro del Ranking Trofeo Invierno será el domingo 3 de marzo.