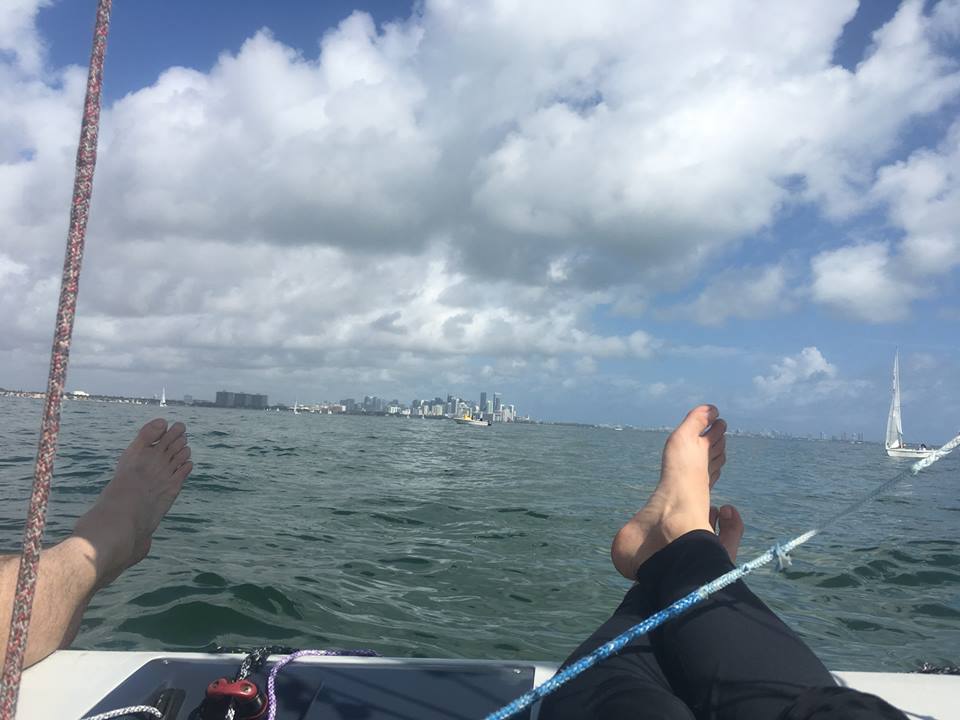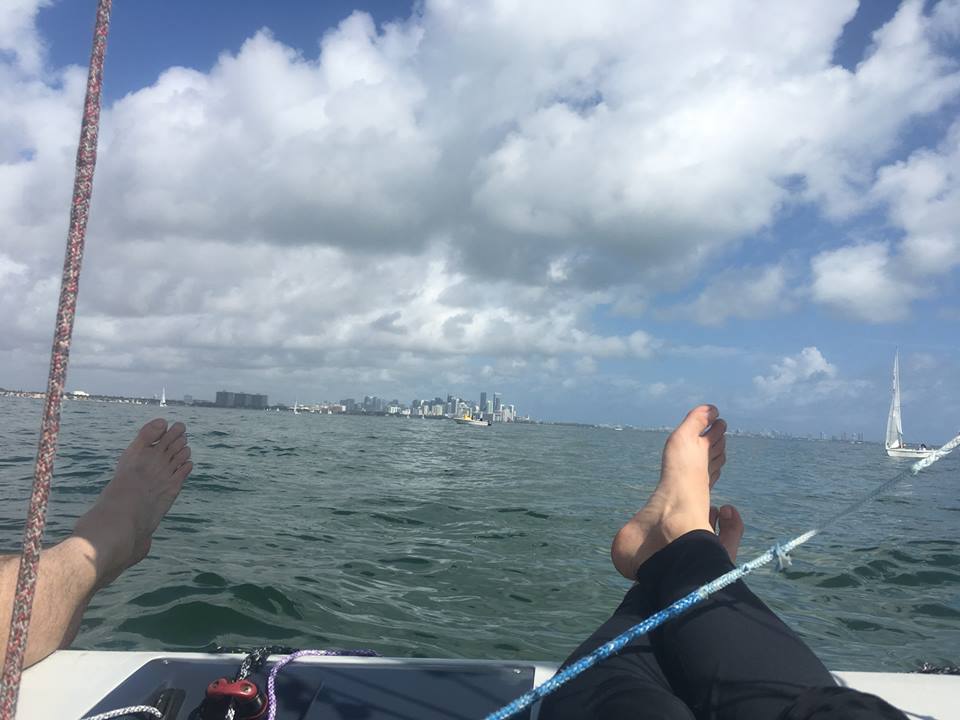 Miami, February 3, 2019
The 49th Comodoro Rasco Regatta lived up to its reputation as a great Snipe weekend, with one notable exception: the wind. Despite excellent effort, the Race Committee was only able to complete one race on Saturday and two on Sunday. At least it was warm and sunny!
Arthur Blodgett and crew won Saturday's race and also entertained us all Saturday night with a rendition of "The Ballad of Sailor Lee" (an original song written at the 2018 Snipe US Nationals). But nothing could beat Gonzalo "Old Man" Diaz Jr's tales (and video) of Snipe racing in Cuba in the 1950s. In addition to the stories about Comodoro Rasco and "El Maestro," this year we learned about the first Snipe ever built in Cuba. If you haven't experienced this particular regatta party, put the 50th in 2020 on your calendar.
Sunday dawned glassy, but just before noon a light seabreeze filled and we were able to complete two 30 minute races. Ernesto Rodriguez and Margeaux Barco won both but had been scored OCS for the first race of the day, along with three other boats. Once onshore, a redress hearing was initiated based on a signaling error and those boats who were over early got reinstated. However, those who were stuck in the protest hearing missed the real prize of this event: Singing La Bomba Va! with Old Man and the rest of the fleet!
Final results after 3 races (we're working on crew names):
Ernesto Rodriguez & Margeaux Barco, 7
Arthur Blodgett & Sarah Streater, 11
Jim Bowers & Julia Rabin, 11
Carol Cronin & Kim Couranz, 13
Andre Guaragna & Charlie Breath, 16
Note: Margeaux Barco also won the Boomerang Regatta last weekend (with Augie Diaz) so is obviously the reason for both victories.