Board of Governors Regatta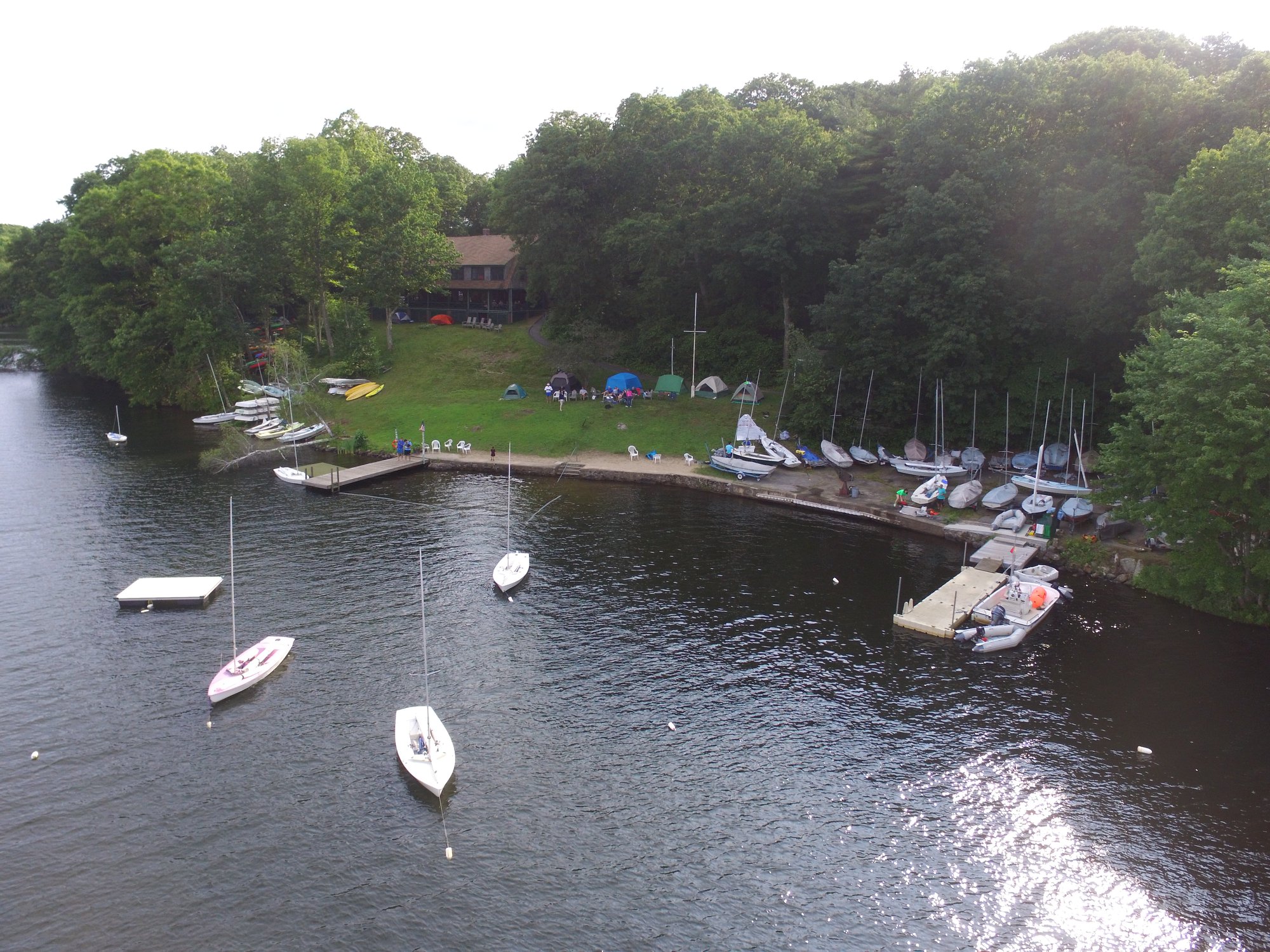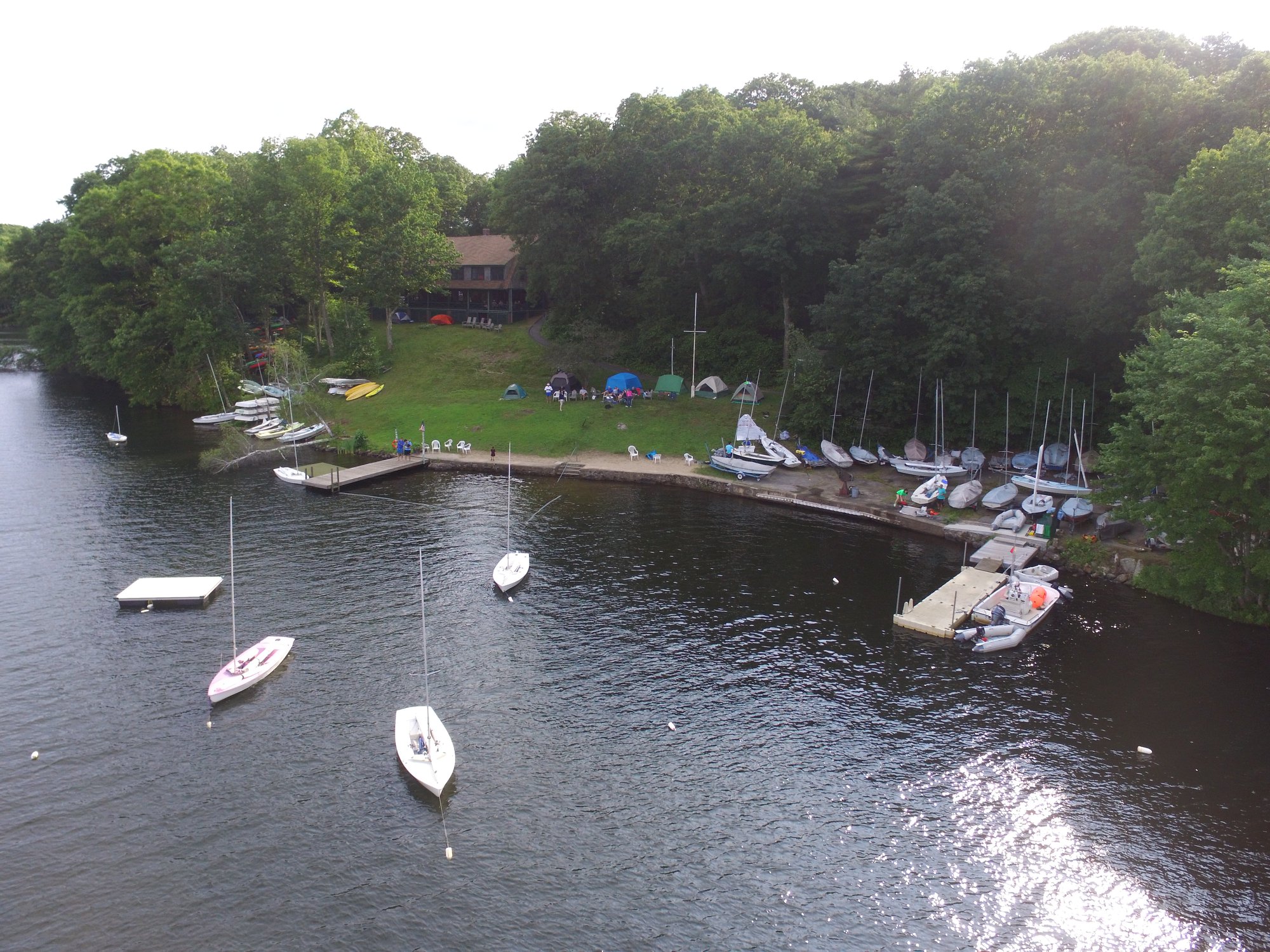 Quassapaug, CT, USA, August 25, 2019
Report by Joel Zackin
Twenty-two Snipe Teams attended the 2019 Board of Governors Regatta. For the second regatta this year, Lake Quassapaug dished up some very special breeze. Saturday saw 5 to 9 knots from the NE shifting all the way east and the all the way to the West. Getting caught on the wrong side was painful, but the correct side made you a hero. Before lunch Mariel Marchand & Michael Costello had the shifts figured out and posted two bullets. After lunch Katie Levinson & Emily Lynn won the third race and Bob Coyle & Jackie Farnsworth won the fourth.
The Race Committee of Art and Jen Rousmaniere and Mackenzie Fraser were undaunted by the huge shifts and ran some great races.
Saturday night scores showed three young women skippers in first, second and third; Mariel, Katie, and Liz Glivinski!
Ok time for the statistics: 7 Female skippers racing. 4 junior skippers (all with their Dads crewing). We had 8 skippers not yet 30, and 10 skippers who easily qualify as Masters. 9 couples sailed together, 4 of them actually married. Eight boats contained a parent and an offspring duo! Wow!
Dinner of steamers followed by Lobster, Steak, Swordfish and Chicken made everyone happy. Annika Chalasani kicked off the dancing to much fanfare.
Our emergency medical team of Dr. Mike Elser, Dr. Jurgen Hollock and RN Suzette Fraser dealt with social member Diane falling and concussing herself. Diane has been reported in fine condition after her ambulance ride.
Sunday brought us a strong, 10-17 knot, Northeaster. Our able RC took good advantage and ran three great races with some really fun tight reaches. Races were won by Joel Zackin and Max Hetherington-Young, Bob Coyle and Jackie Farnsworth, and John and Ann Walt Tagliamonte. Staying out of Sunday's limelight, but posting no finish lower than a third for the entire seven race weekend, Mariel Marchand and Michael Costello won the event.
Much thanks to Kerri Wolcott, Jane Panza, Jurgen Hollock and the Sea House caterers for feeding us. Many awards were given, including the "Take a Bow" Award for several categories, The medical team, dancing, and some other stuff that even though I made it up, I have forgotten. But to quote the President "It was great".
The coveted Jacque Cousteau Award for Underwater Exploration was won by Max Hetherington-Young (missed strap), Kristen Jabanoski (broken strap), and Kelly Rousmaniere and Andrew Goldfarb (tight reach, pole bent around the forestay, board up… wipeout).
No one named Arthur won anything at this regatta. Kevin Hetherington-Young played the part of Lee Griffith.
Come to Quassy!!
Joel Zackin
"Whats Your Name" 31566
| | | | | | | | | | | | |
| --- | --- | --- | --- | --- | --- | --- | --- | --- | --- | --- | --- |
| Place | Name | Boat | R1 | R2 | R3 | R4 | R5 | R6 | R7 | Total | |
| 1 | Mariel Marchand & Michael Costello | 30526 | 1 | 1 | 3 | 2 | 3 | 3 | 3 | 13 | Top Women Skipper |
| 2 | Bob Coyle & Jackie Farnsworth | 28542 | 6 | 3 | 15 | 1 | 2 | 1 | 5 | 18 | |
| 3 | Joel Zackin & Max Hetherington-Young | 31566 | 13 | 5 | 4 | 5 | 1 | 2 | 6 | 23 | |
| 4 | Liz Glivinski & Cam Fraser | 30903 | 2 | 6 | 2 | 13 | 7 | 4 | 4 | 25 | #2 Women Skipper |
| 5 | Katie Levinson & Emily Lynn | 29842 | 4 | 8 | 1 | 3 | 8 | 7 | 2 | 25 | #3 Women Skipper |
| 6 | John & Ann Walt Tagliamonte | 31013 | 8 | 4 | 7 | 10 | 6 | 19 | 1 | 36 | #1 Married Couple |
| 7 | Peter & Kerri Wolcott | 30606 | 9 | 12 | 9 | 6 | 5 | 6 | 7 | 42 | #2 Married Couple |
| 8 | Sue Lodico & Jan Tabor | 28442 | 7 | 14 | 5 | 4 | 12 | 8 | 9 | 45 | #4 Women's Team |
| 9 | Steve & Alex Milt | 30330 | 5 | 7 | 8 | 11 | 11 | 5 | 10 | 46 | |
| 10 | Andrew Klein & Deb Meuse | 31309 | 3 | 16 | 6 | 7 | 22 | 11 | 12 | 55 | |
| 11 | Ted & Allison Keenen | 26026 | 11 | 9 | 12 | 17 | 13 | 9 | 15 | 69 | |
| 12 | Andrew Keane & Kristen Jabanoski | 25659 | 10 | 2 | 22 | 14 | 16 | 17 | 16 | 75 | |
| 13 | Ben & Steve Braverman | 30422 | 16 | 19 | 13 | 19 | 9 | 14 | 11 | 82 | #1 Junior Skipper – #1 Crewing Dad |
| 14 | Mike & Erin Elser | 29867 | 15 | 21 | 10 | 21 | 4 | 12 | 22 | 83 | |
| 15 | Audry & Kevin Heatherington-Young | 29704 | 18 | 20 | 19 | 22 | 10 | 13 | 8 | 88 | #5 Women Skipper – #2 Crewing Dad |
| 16 | Brenden & Jurgen Hollock | 24991 | 20 | 10 | 16 | 15 | 17 | 16 | 14 | 88 | #3 Junior Skipper Team – #3 Crewing |
| 17 | Kelly Rousmaniere & Andrew Goldfarb | 29499 | 19 | 13 | 21 | 16 | 14 | 18 | 13 | 93 | |
| 18 | Bob & Jane Panza | 29964 | 12 | 17 | 11 | 12 | 22 | 22 | 22 | 96 | #3 Married Couple |
| 19 | Ray Schmidt & Margaret Lawrence | 31204 | 14 | 15 | 17 | 9 | 22 | 22 | 22 | 99 | |
| 20 | Martin & Suzette Fraser | 30999 | 17 | 11 | 20 | 8 | 22 | 22 | 22 | 100 | #4 Married Couple |
| 21 | Dorothy & Harry Waskow & Annika | 30325 | 22 | 22 | 14 | 18 | 15 | 15 | 17 | 101 | #6 Women Skipper – #4 Crewing Dad |
| 22 | Venkat & Adrian Chalasani | 29008 | 21 | 18 | 18 | 20 | 18 | 22 | 22 | 117 | |