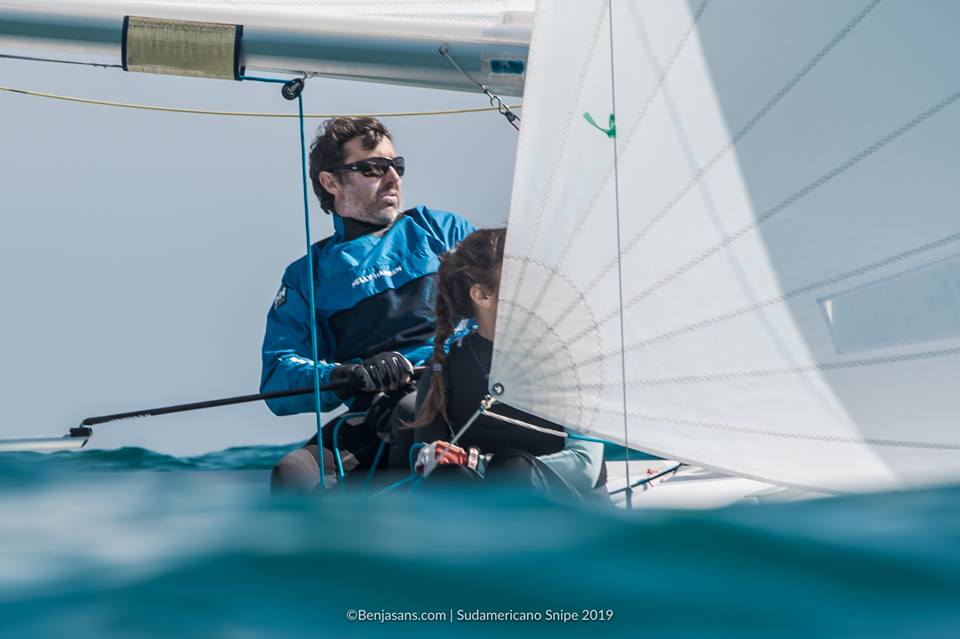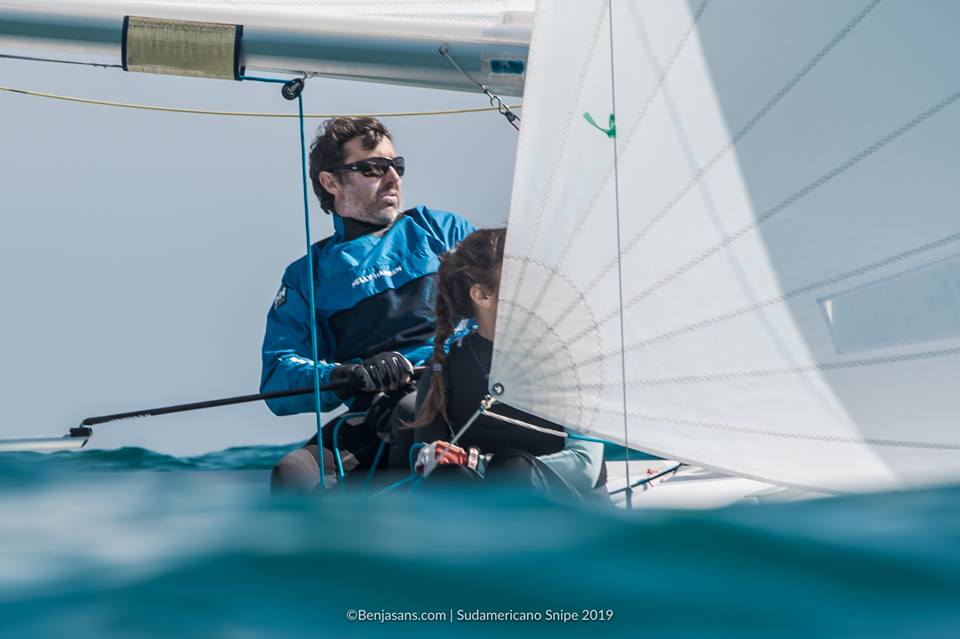 (Published on the Snipe Bulletin)
by Luis Soubie
A few years ago I wrote a piece titled "25 Years under theBird" were I told my beginning in the Snipe Class. 8 more years have now passed.
When I wrote that, I did it just as a sailor proud of his Class. At that time I was moving out of Buenos Aires to live in the mountains, 1100 km (800 miles) away form my boat, my club and and my river, I was trying to figure out how to keep ???sailing, getting married, having a son and I didn't even dream to be part of the Class Board of Governors.
The turn of life, today I proudly am your Class Commodore, I managed to keep racing somehow, and my 8 year-old son is a Class member and sails with me. I really think that sharing the boat with family is a big part of the future of our Class.
Unfortunately, this 2020 finds me, as many of you, without racing a Snipe in many months.
I haven't touched water since early March and even since many of you had local regattas, our international calendar was moved to 2021 and that was very sad for us all.
It was very painful for all the members of the Board to cancel this year ́s activity; we were the first Class in the world who did that and all other followed others followed.
It was even more painful for me personally since moving the Worlds to 2022 meant that I will not attend as Commodore, a dream I had. I will have to qualify for Racing now instead!
There was not much that we, the Board, could do about the COVID problem, and in our rules a situation like this was not addressed so we found ourselves in the position of having to decide what was better and closer to the spirit of the Class. Sometimes not following written rules in order to follow another written rule that we understand had precedent. We didn't make everyone happy but you need to know that we did our very best. We are still looking close to next years situation and we expect that soon the worldwide free traveling, the condition we need in order to have international regattas, will be solved.
2021 class decal has no arbitrary colors. The background is blue for the ocean, and the Snipe is green, the color of hope, looking forward to a return to normality for all of us. That, and health, is my only desire for all of you in 2021.
In the last months, the Hall of Fame had the second committee working on the 2020 inductees and we are thrilled to announce 8 fantastic sailors and collaborators to the Class, to join the 10 of last year. All these people made the footsteps of what we all are walking these past decades, so we thank them, remember and honor them, as they deserve.
Regarding authorities, we have a new Rules Chairman, Gus Wirth, replacing our friend Antonio Bari after 8 years of dedicated service to the Class, and Paola Prada from Brazil will join us too to replace as WH&O Secretary my dear friend and Past Commodore Gweneth Crook, who stepped down in order to chair this years Nomination Committee.
Thanks to all current and past Board of Governor members for your dedication to our Class.