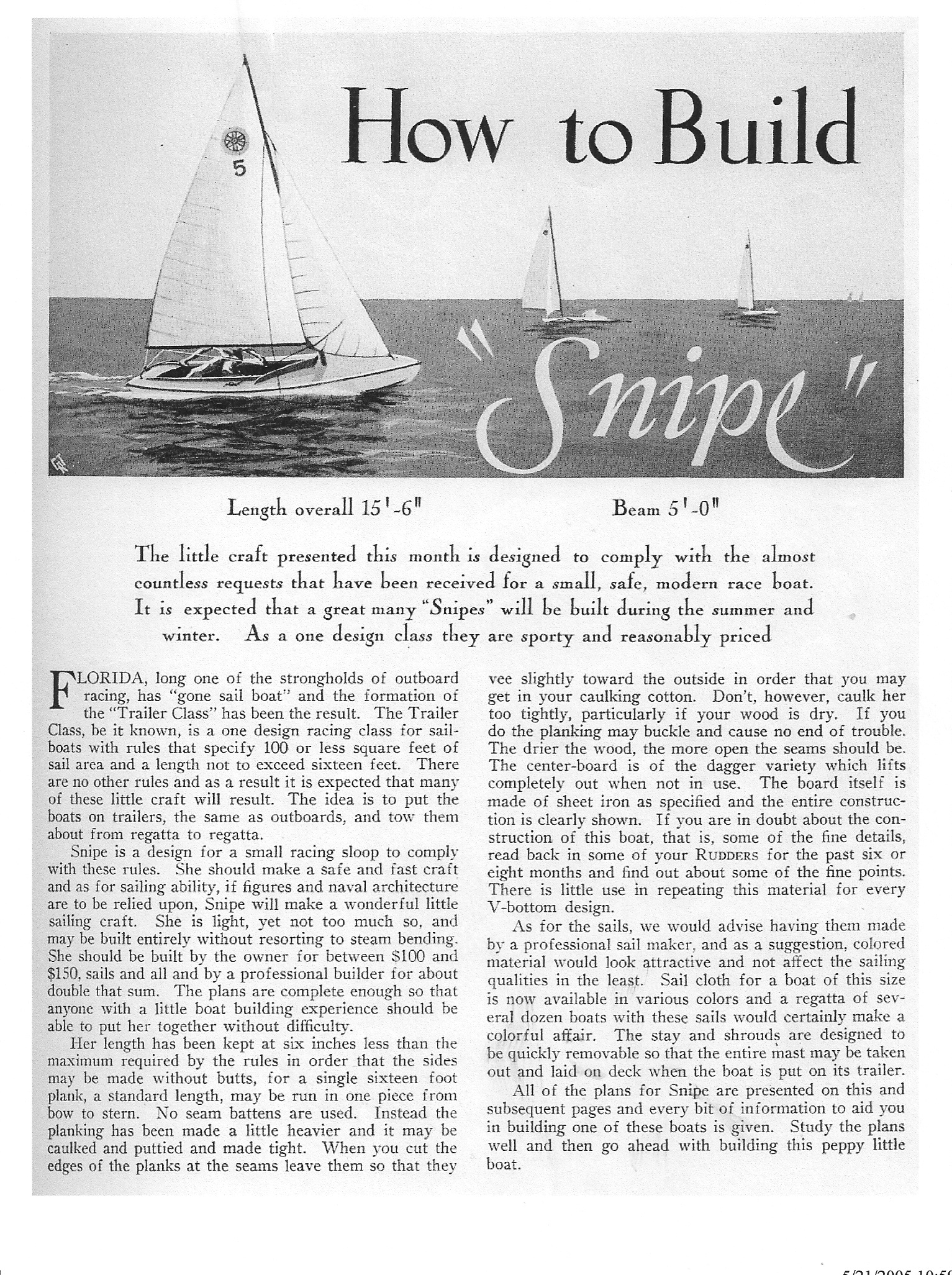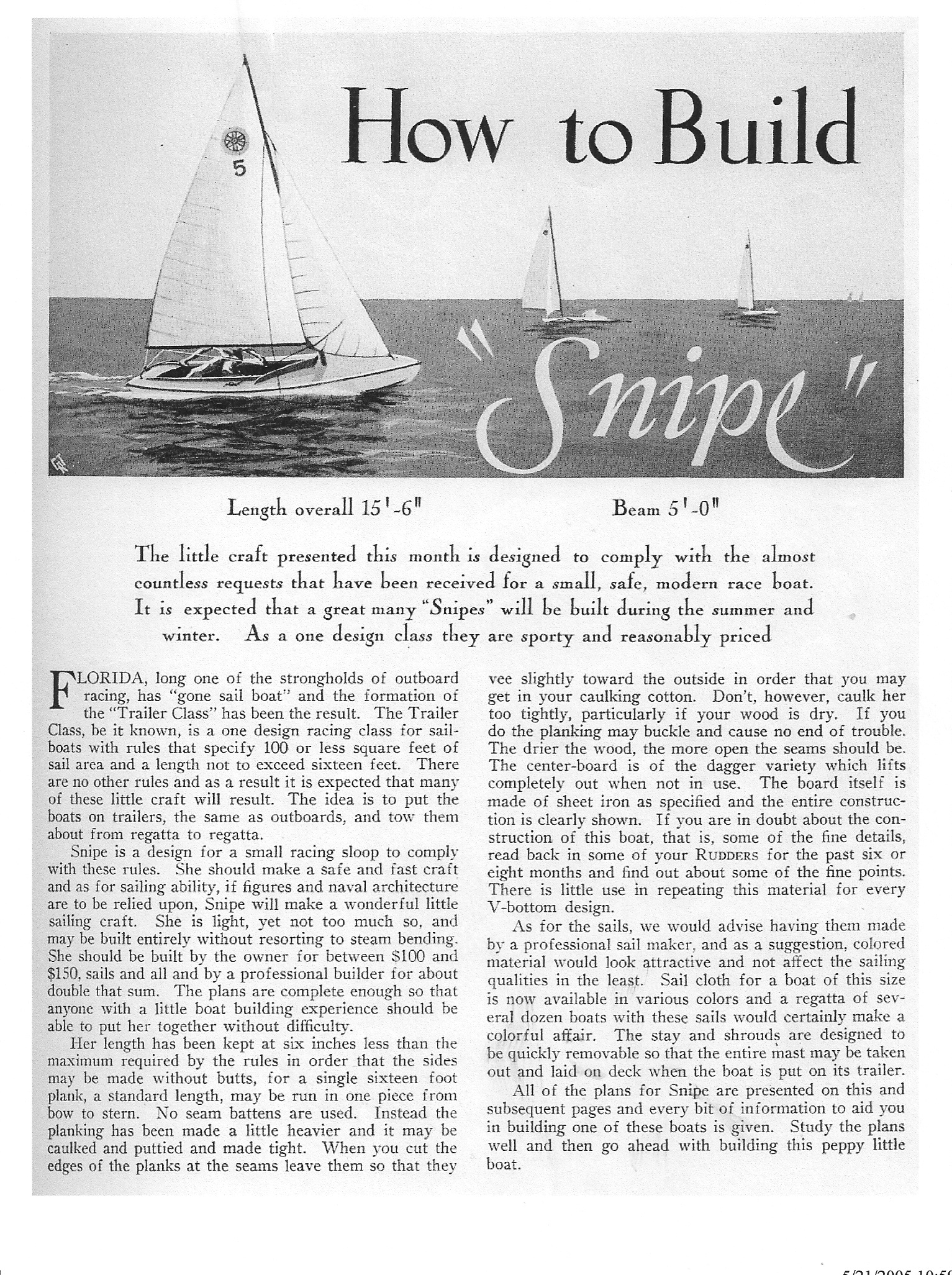 The famous July 1931 issue of the magazine "The Rudder".
In March 1931 , in Sarasota, Florida, Bill Crosby promised the Florida West Coast Racing Association to give their proposed Florida Trailer Class a send-off by designing and publishing boat plans in "The Rudder". The Florida Trailer Class – luckily renamed Snipe – was featured in July 1931 in "The Rudder" and the issue quickly sold out.
Note the original plan showed a spoked wheel as the insignia on the mainsail, for the "Trailer Class" which was the original symbol selected, quickly changed later to the Snipe bird insignia.
…