#6976 – Restoration Underway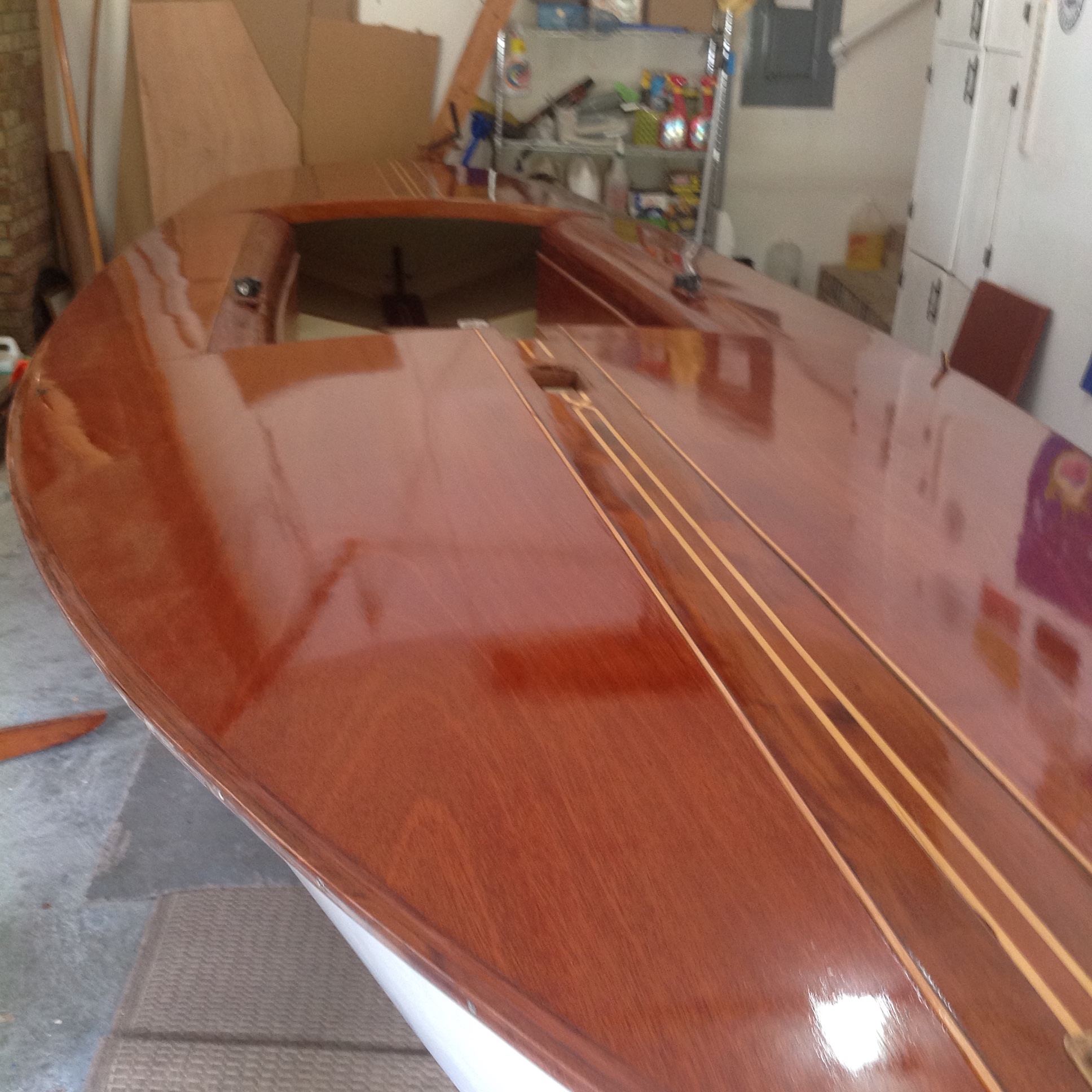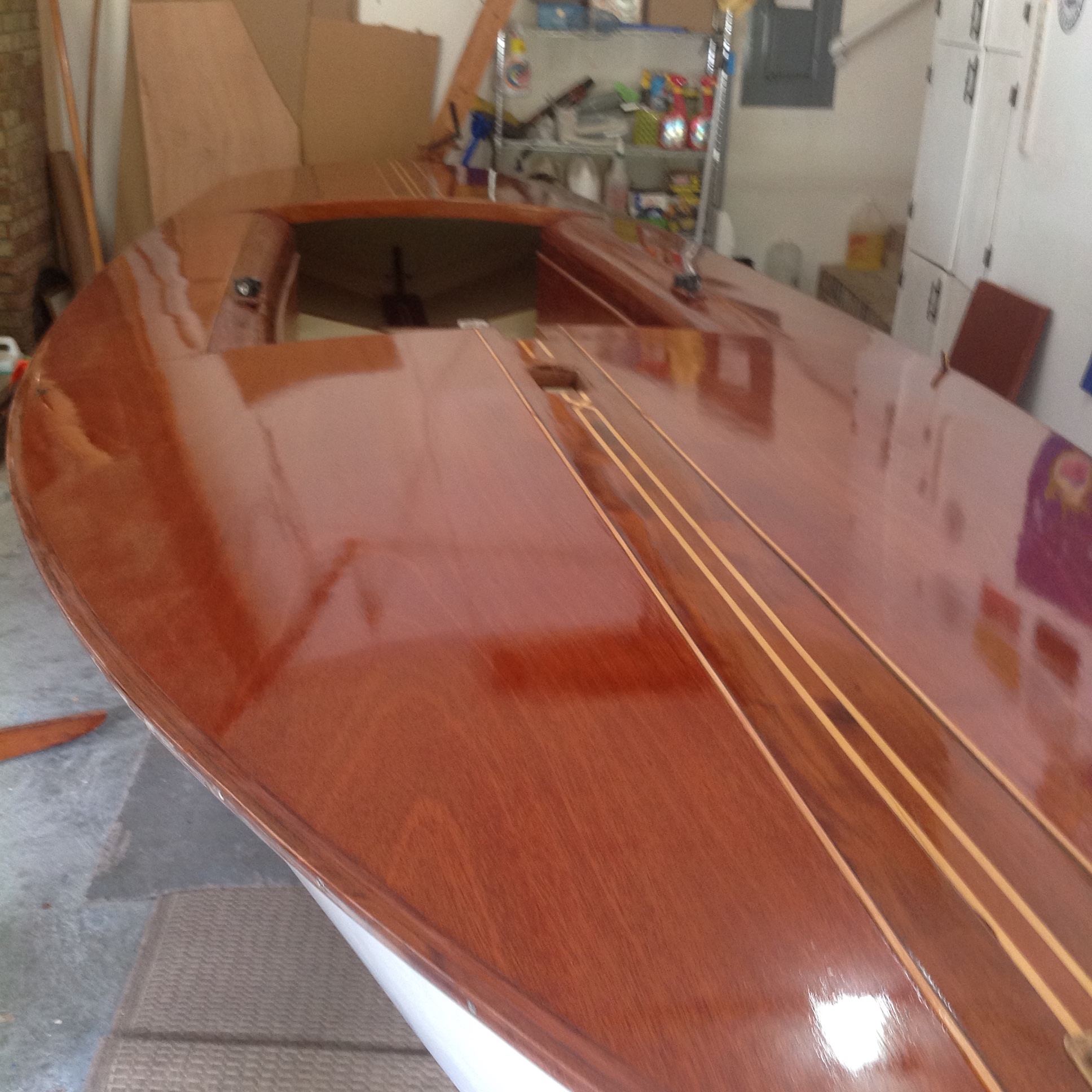 This Snipe #6976 is one of six Snipes built by Russell's Boat Works in  Miami, Florida USA.  Only two exist now, this one and #6715 "Tiger" (owner John Rose) which was the first of the six built.  #6976 was never raced as far as I know. It was owned originally in Orlando, Florida and the owner also had a summer cottage on Walloon Lake in northern Michigan where the boat was kept mostly for pleasure sailing.  These were fast boats, others were owned in Atlanta, Georgia and Chattanooga, Tennesee in their early days.
The current owner of #6976 (in New Bern, North Carolina) has modified the deck and cockpit by adding sealed floatation tanks built into side decks, restoration is still underway but progressing on schedule for a summer 2021 "splash".