Snipe Jr & Open/Sr. Worlds -Fabulous Racing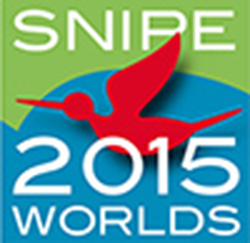 Follow each day through videos on Facebook SnipeToday & photos - View Matis Capizzano's photographic compilation here
The premier events of the Snipe Class- the Junior Worlds were Champions are made and the Senior/Open Worlds were champions vie for the title, are set to begin shortly!
The Snipe Junior Worlds begin September 12-18 with 36 teams representing 11 countries from around the World. Among them are current and former National Junior Champions with some staying on for the Sr/Open event the week after.
The Snipe Senior/Open Worlds begin September 19-26 with 83 teams representing 18 nations, including 3 former World Champions returning to reclaim their title!
Follow along with all the action at: www.snipeworlds2015.com as well as the Facebook page: SnipeToday.