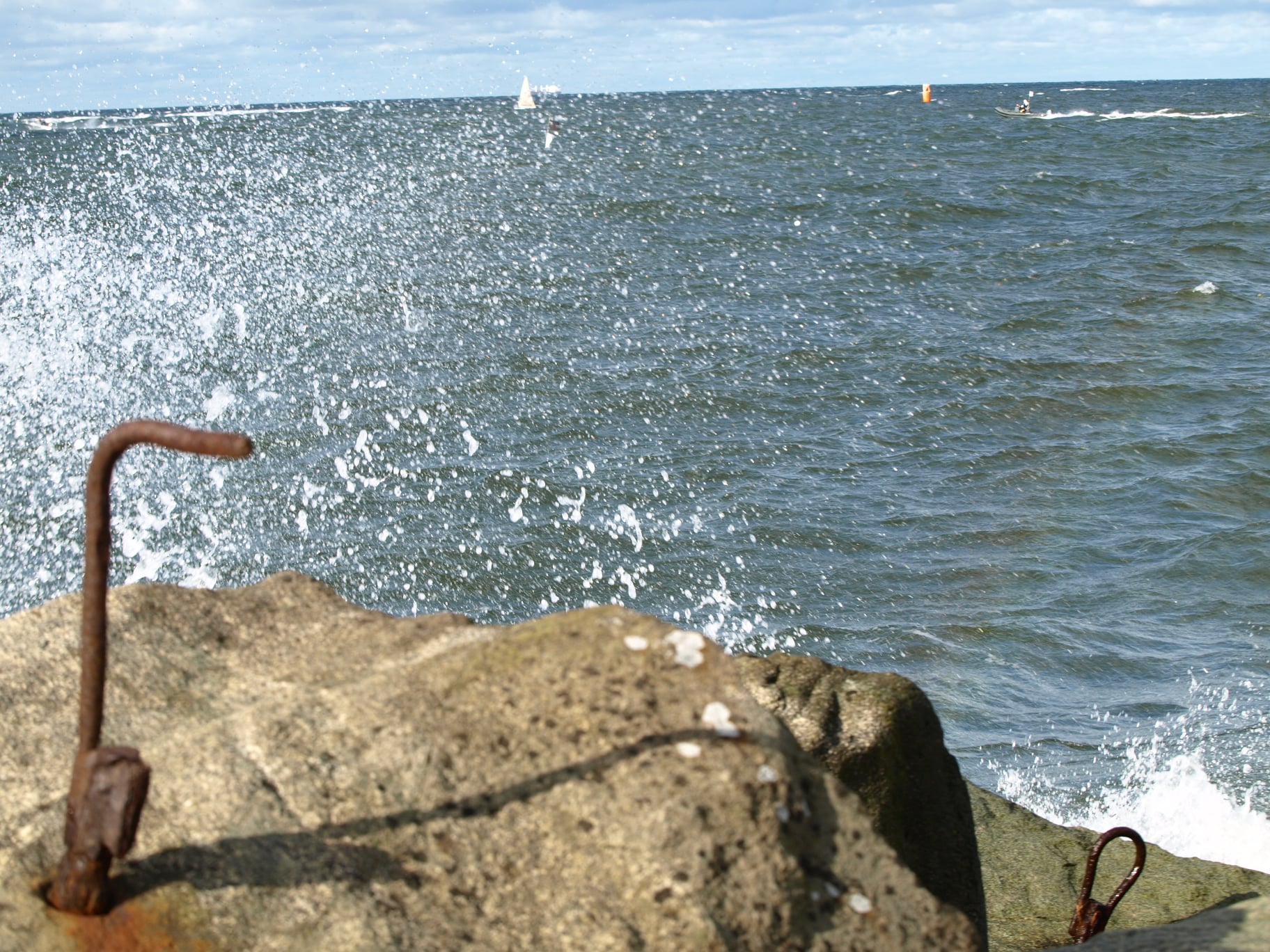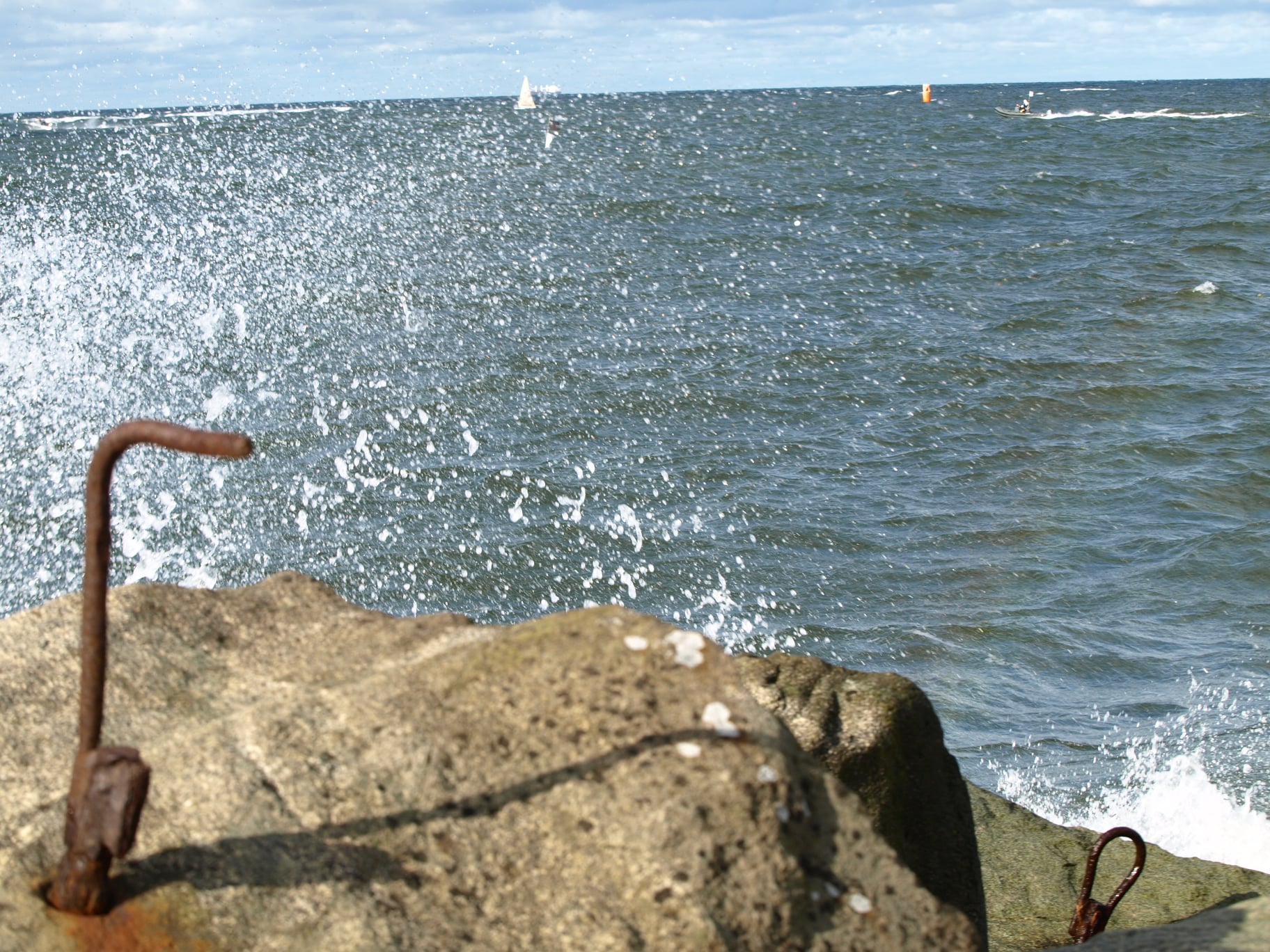 Pori, Finland, September 6, 2020. Final results after 3 races:
Antti Mikkonen & Matias Mikkonen, 4
Kai Saarhelo & Jouko Saarhelo, 7
Emilia Vaananen & Juulia Tammelin, 7
PORI OPEN CHAMPIONSHIPS – SNIPE RANKING 3 – SEP 5-6, 2020
by Kai Saarhelo
The host of Europeans 2006 and 2018, yacht Club BSF organized the third Ranking Regatta for Snipe Class last weekend in Pori. Parallel the Finn and Europe Classes were having their three-days-Finnish-Championships.
Day 1 – Saturday
Sunshine with high seas was waking us up. Unfortunately too high, ending up to 15 m/s puffs from South-West. The distance to the next shore in Sweden is appr. 150 km, creating quite challenging tunnel conditions from the harbour to the sea in the meeting point of wind, waves and flow from local river. So, Race Committee did not want to risk anything as there were also quite many teens among the participants in the Europe Class. After a-four-hour-postponement there was no sign of decrease in wind power so the races were cancelled for Saturday. Only four Snipe teams arrived in Kallo harbour, perhaps due to wind forecast and late add-on of this regatta into our ranking schedule, not to forget covid-19 precautionary. Anyhow, few boats went out in the late afternoon to test the conditions. Many of us have faced the question how fast Snipe really goes. Well, on Saturday the Polar GPS watch showed the peak of 26.9 km/h, meaning 14.5 knots. In better conditions one might exceed the 20 knots limit. Perhaps some one has done it already.
Day 2 – Sunday
Luckily the wind went down a bit and we could sail three starts. If you appreciate the sporty side of Snipe, the conditions could not be any better. For the participants this was a nice place to test the trimming and there are not so many open-sea-regattas available in Finland nowadays. Snipe 2021 Finnish Nationals 2021 will be sailed in Pori July-August 30.7-1.8.  You all are invited to feel the Pori spirit once again under the wings of the oldest yacht club in Finland. Hopefully covid vaccine has been invented and tested to be safe before that time.
Antti and Matias bang the series 1-1-2, Kai and Jouko 3-3-1, Emilia and Juulia 2-2-3 and Juhani and Petteri 4-4-DNF.