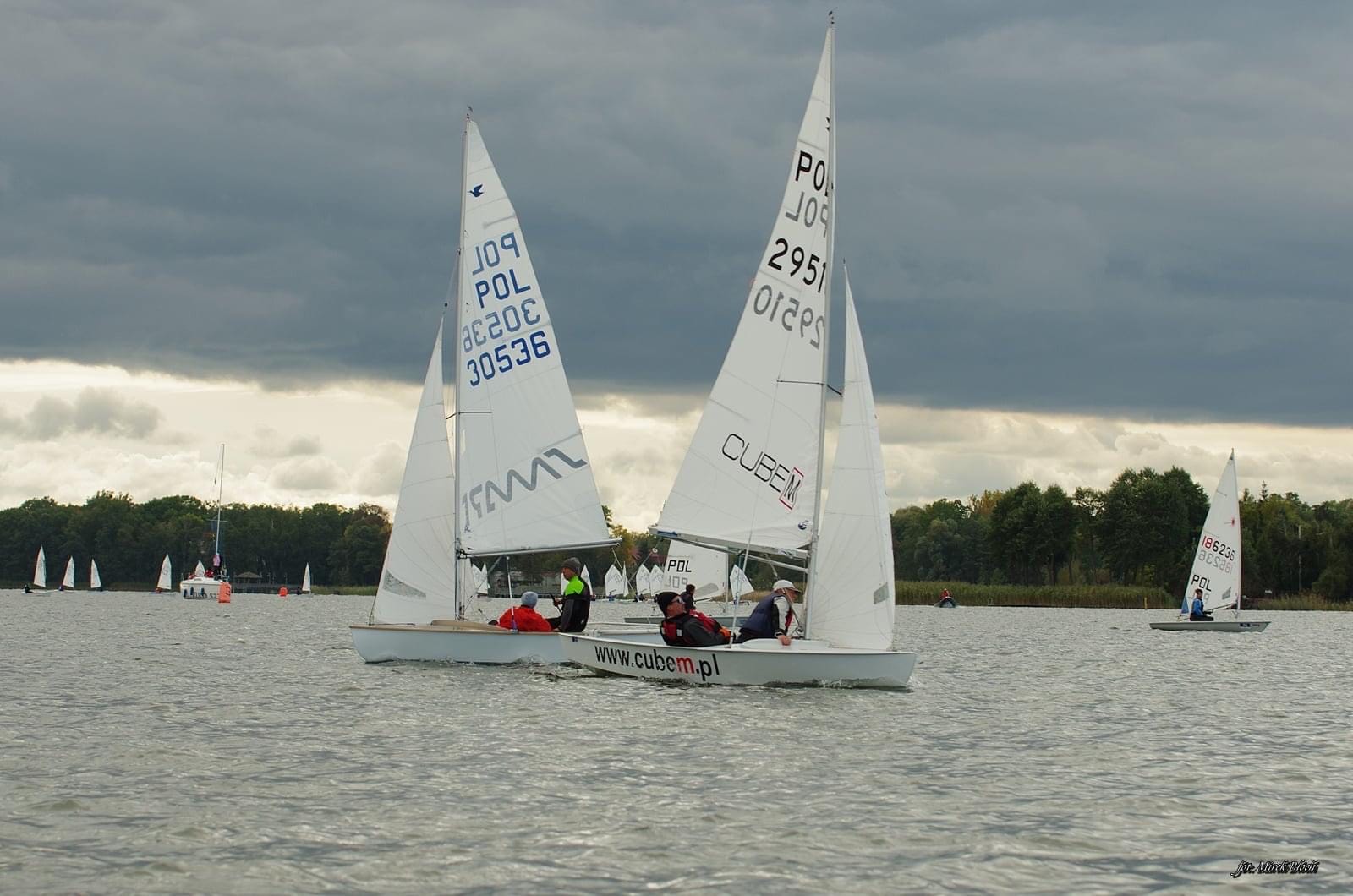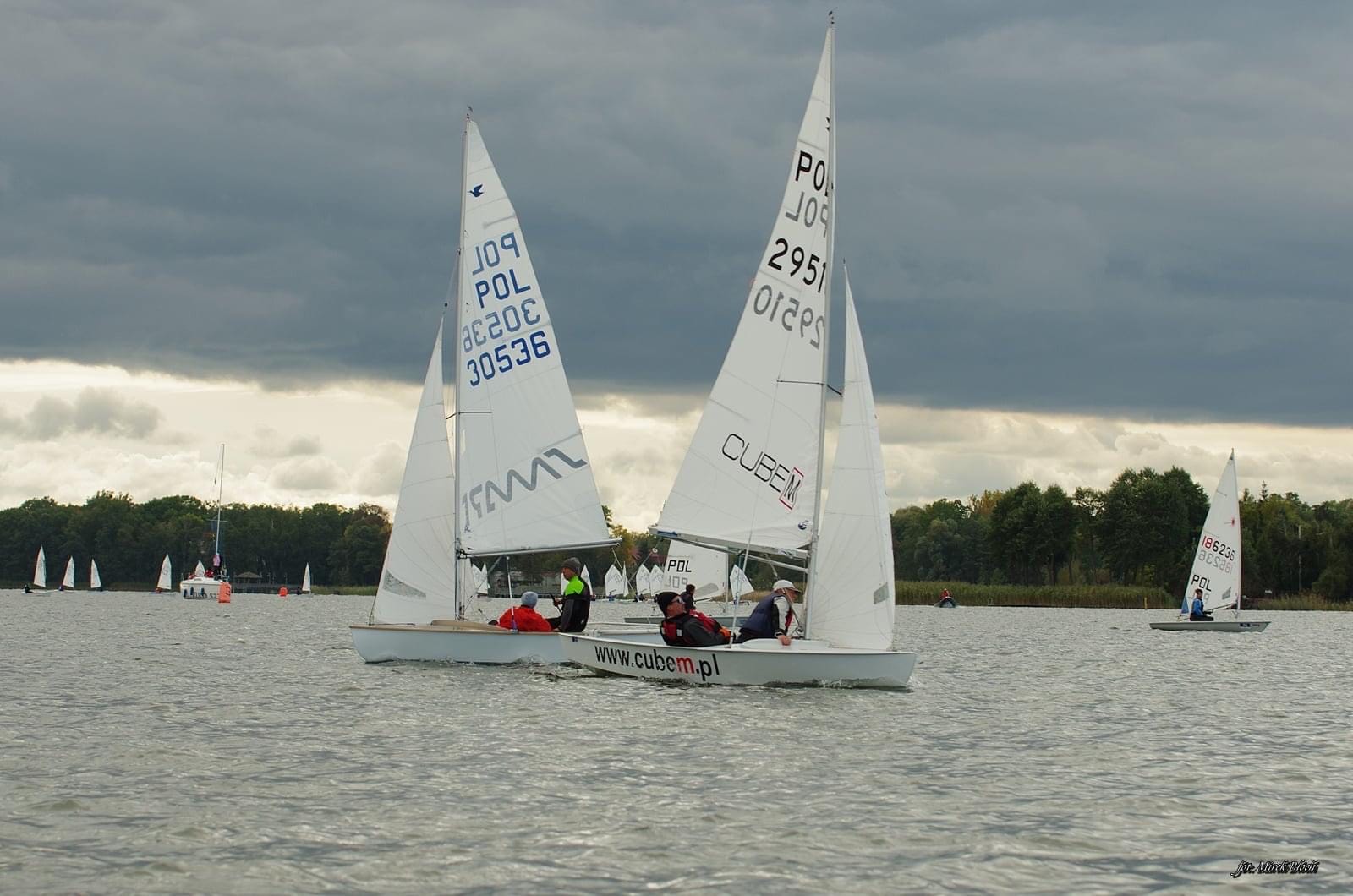 (Photo courtesy of Mirek Bloch)
Kiekrz, Poland, October 17, 2020. Final results after 2 races:
Jan Sibilski & Patrycja Nadlonek, 2
Adan Madalinski & Alicja Chmielewska, 4
Krzysztof Sulejewski & Lukasz Sokołowski, 7

This season was really short, but we sailed East European Cup, Polish Nationals and Junior and Masters.
We started racing in end of May and finished last Saturday. That was Last Regatta in Kiekrz lake.
Only 4 teams participated in very cold day in Kiekrz.
Won Jan Sibilski and Patrycja Nadlonek our Junior best team.
The last regatta was multi class with many classes which sailed on Kiekrz lake.
Pictures by Mirek Bloch.