Polish Junior & Master Nationals
Kiekrz, Poland, July 23, 2023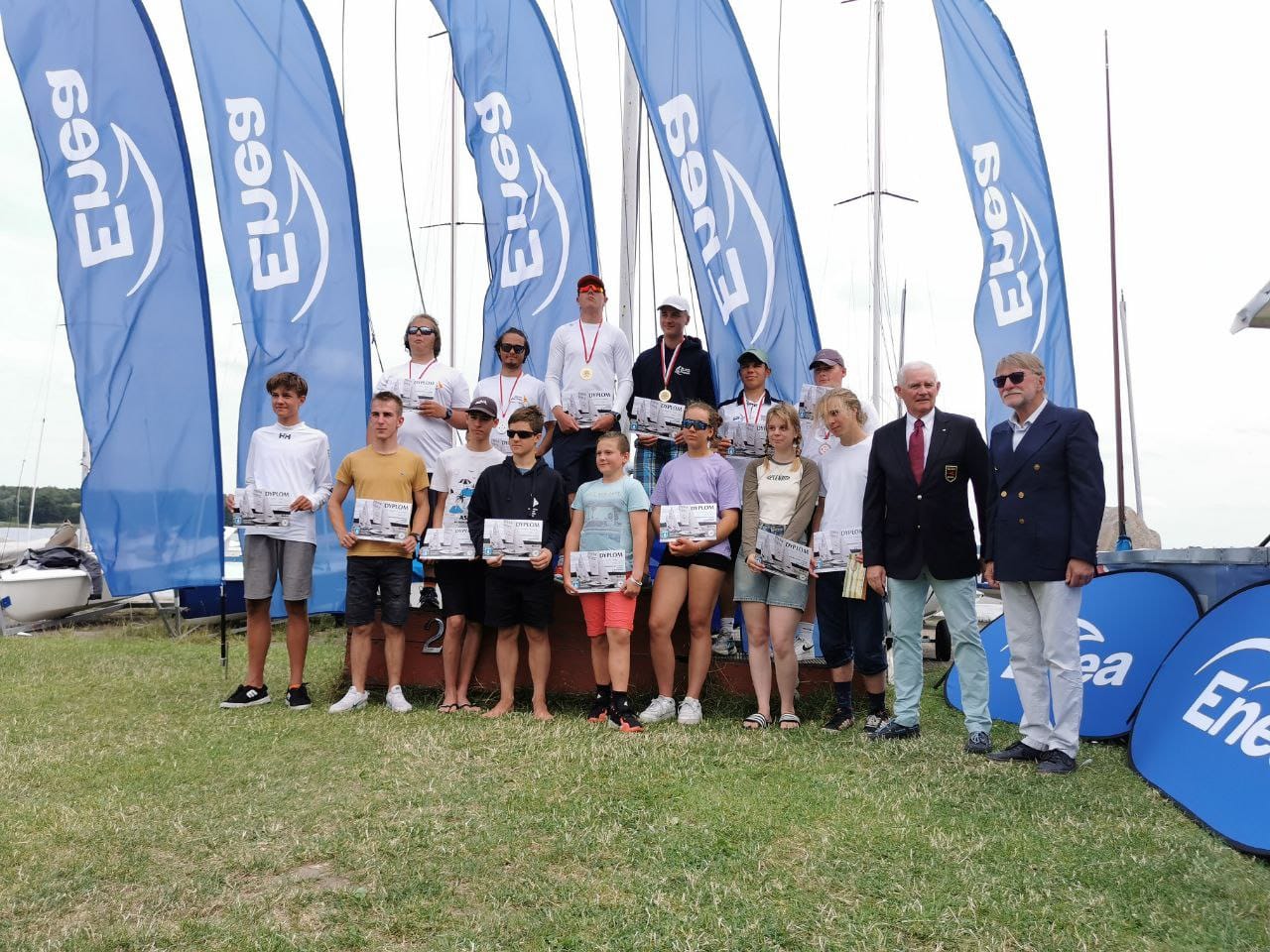 Kiekrz, Poland, July 23, 2023. Last weekend SCIRA Poland organized the Polish Masters and Junior Nationals. The formula was as follows: Masters in the morning and Juniors in the afternoon.
We also organized sailing clinics for the kids.
Thanks to this, we received support from the sponsors ENEA, Restauracja Ratuszova, Natalia's printing house. The kids were very happy and we as competitors had financial support. The weather was great, good wind and sunshine.
Congratulations to the winners in both Masters and Junior categories.
We invite all sailing enthusiasts to the Eastern European Championships on July 28-30. It's going to happen too!!!
Photos courtesy of Łukasz Kedziora
Polish Junior Nationals (final results after 6 races, 1 discard):
Tomasz Bendlewski & Krzysztof Dzilne, 6
Mikhail Lashko & George Lashko, 12
Igor Haufa & Mikołaj Majchrzycki, 12
Alicja Akulicz & Marcel Haufa, 17
Kacper Kazimierczak & Jeremi Kruk, 28
---
Master Nationals (final results after 6 races, 1 discard):
Lukasz Sokołowski & Piotr Sokołowski, 6
Jakub Kulesza & Ewa Kulesza, 12
Rafał Zakrzewski & Agnieszka Wiercinska, 14
Adam Madalinski & Krzysztof Haufa, 26
Krzysztof Sulejewski & Karol Pedzinski, 29