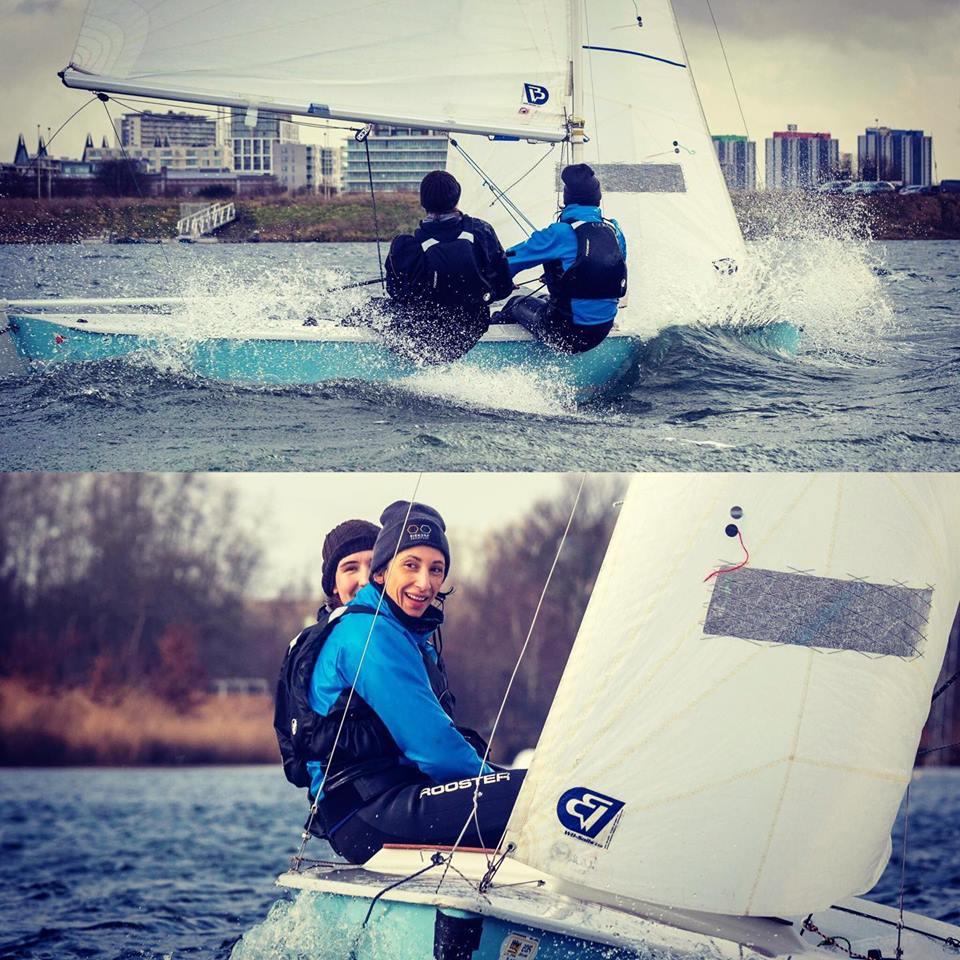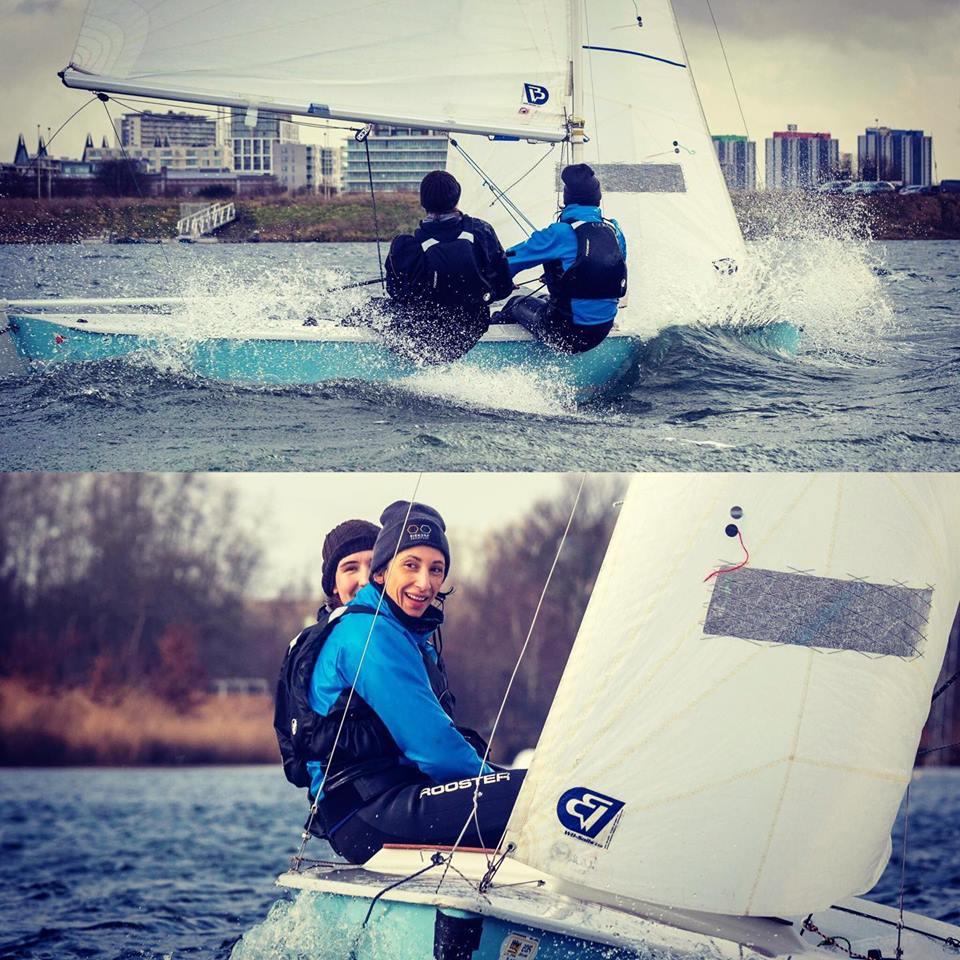 Galgenweel, Antwerp, Belgium, February 24, 2019. Maxim and Torben van Pelt won the first regatta on the Galgenweel Lake.
The next regatta will be the Antwerp Snipe Cup. Already 12 teams from foreign countries confirmed their participation along with the strong Belgian fleet.

De eerste echte snipe wedstrijd van het jaar deed zijn naam alle eer aan. Zomerse temperaturen, een zuchtje wind.
Veel teams hadden er zin in, maar liefst 9 voorinschrijvingen op de site. Jammer genoeg kondigde de dag zich aan met weliswaar een zonnetje, maar een spiegelend wateroppervlak.
Velen haakten af maar de lichtere (vrouwen en kinder-teams) dachten van het lichte weer een deugd te maken. Bovendien was het voor de vrouwen een extra trainingsmomentje in de aanloop naar het SWEC.
Voor de eerste manche verschenen we met 3 boten aan de start. Heel weinig tot geen wind. Maxim wist duidelijk als beste de windbaantjes te vinden en won overtuigend met zijn lichte fokkemaat Torben. Karlien en Roos moesten Nathalie en Katia voor laten gaan.
Dries met Sonja en Sarah met Reinilde kwamen ons vervoegen voor de tweede start. Het dobberen en uitstel werkten niet stimulerend en ze verkozen toch het terrasje in de zon aan de KLYC.
Tweede start dus terug met 3 boten. Maxim en Torben waren ongenaakbaar. Nathalie en Katia geraakten niet op gang na de start en Karlien en Roos kwamen als tweede over de finish.
Om 13u45 lunch. Jammer, want dat was het enige moment dat er een beetje wind was.
Terug het water op om toch nog voor 15u een start te kunnen geven. Weer zonder wind…. Voor de cadetten en optimisten werd de derde manche afgebroken, maar de snipes moesten door. Maxim en Torben uiteraard op kop, achtervolgd door Karlien en Roos. Nathalie en Katia die wat achterop lagen vonden aan de linkerkant ineens wat wind, waardoor ze toch nog als tweede over de lijn kwamen.
We hebben allemaal genoten van een prachtige lentedag, zowel de snipers op als naast het water!