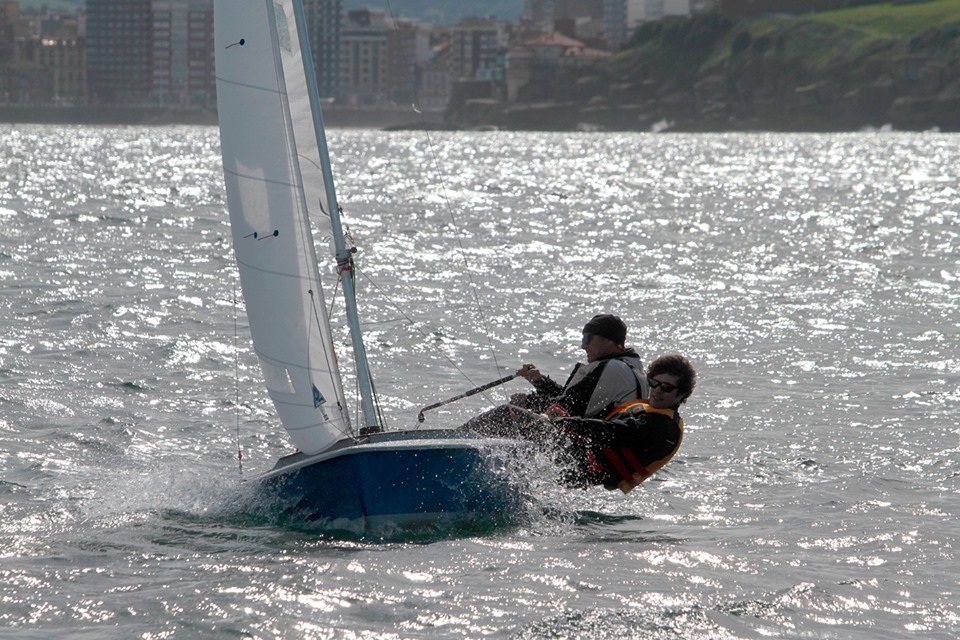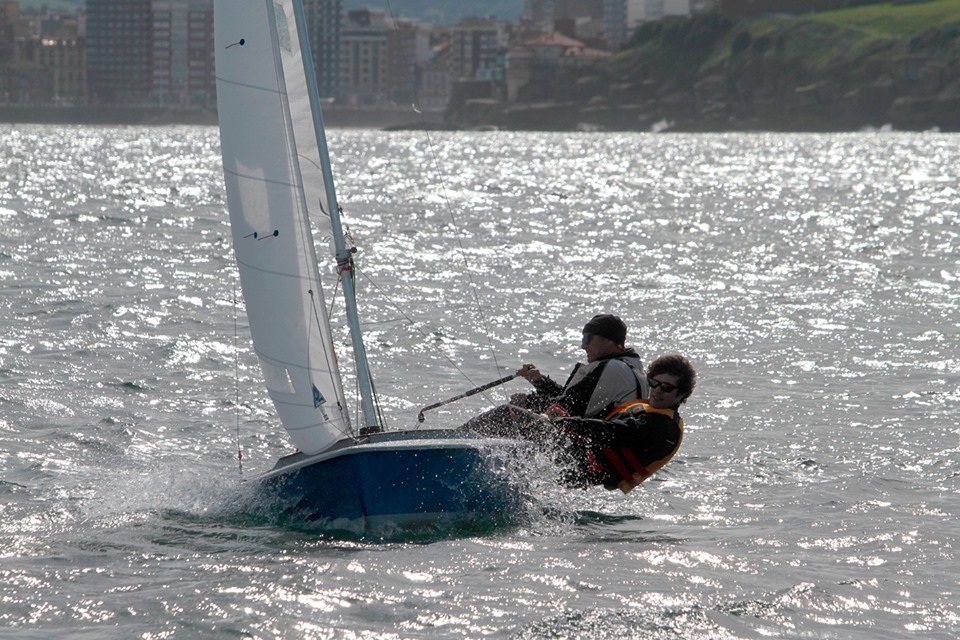 Gijon, Spain, September 1, 2019. No races last Saturday an Sunday due lack of wind and then strong wind. Final results after 4 races (1 discard):
Jose PALACIO GONZALEZ & Alberto SUAREZ DIAZ, 4
Alvaro ALEGRIA FERNANDEZ & Santiago ALEGRIA FERNANDEZ, 9
Guillermo MARQUÉS PRENDES & Ignacio Félix PRENDES PELÁEZ, 10
Jesus SUAREZ GONZALEZ & Marta SUAREZ CALVO, 14
Jose Luis DE LA RUBIA GÓMEZ-MORÁN & Carlota HERRERO GARCIA-MAURIÑO1 14
Con la anulación de las dos últimas jornadas, hoy por exceso de viento, que superó los 22 nudos, y ayer por ausencia del mismo (los 6 Snipes que llegaron a la linea de salida tuvieron que volver remolcados a puerto), se dio por finalizado el Trofeo de Verano del Real Club Astur de Regatas.
De las 10 mangas programadas en 5 jornadas, los días 23 de junio; 20 de julio; 18 y 31 de agosto; y 1 de septiembre, solamente se pudieron completar las de los días 20 de julio y 18 de agosto, debido a la climatología.
José Palacio y Alberto Suárez  con dos primeros y dos segundos, se llevan el trofeo, seguido por los hermanos Álvaro y Santiago Alegría, completando el podio Guillermo Marqués e Ignacio Prendes.