Laifos Sails is testing the Inflatable-Wing-Main-Snipe-Sail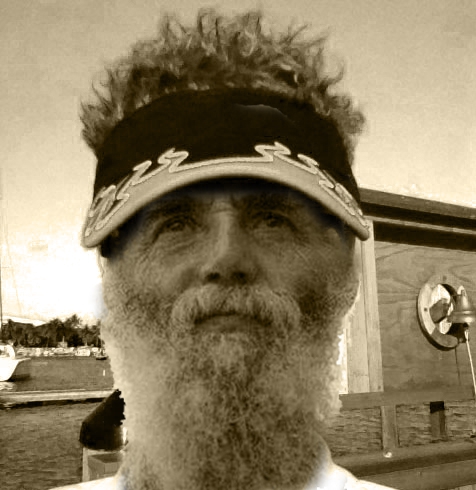 APRIL FOOLS' DAY – THIS IS A JOKE
Laifos Sails, from Mount Athos, Chalkidiki, Greece, the remote sail loft that does not like advertising, is secretly testing a new secret weapon for an equally secret sailor.
It is known that wing sails are much more efficient than traditional ones. The aerodynamics of wing sails is similar to that of an aircraft wing and produces a 200% higher lift of a traditional sail.
From a certain source, but who prefers to remain anonymous, the sails are built with the skin of pigs raised on Mount Parnaso, known for their resistance. To build a wing mainsail it is necessary to kill at least 100 selected pigs, sew the skins, waterproof the seams with a treatment based on olive oil from the island of Lesbos, and then inflate the skins with the bellows used by Hephaestus.

The sail will be inflatable, so that it will surely exceed the measurements. Insistent voices say that the sail will be used for the first time for the 2019 World Championship in Ilhabela, Brazil.
Laifos is not a well known loft, but one for true connoisseurs of Snipe sails. It is hard to find a product that is so well-finished and so very accurate, but that's what we can expect from sails made by monks. It is also hard to find the loft, which is located in the remotest mountains of Greece.
SnipeToday was very fortunate to interview in 2013 the head of Laifos production, Dionysus Filornitos.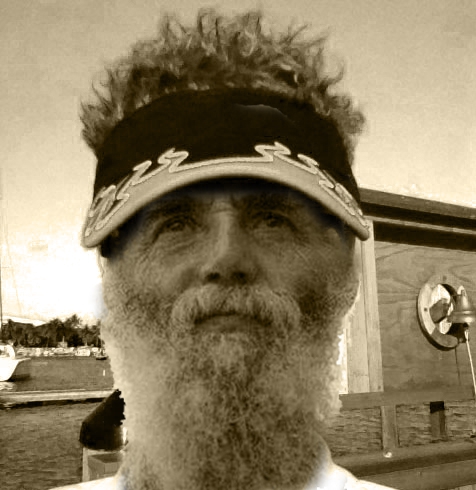 Here is the interview:
Can you tell us the history of Laifos Sails?
Our name "Laifos" means "sail" in the language of Homerus, and all of our sails are made by monks at our loft on Mount Athos, in Greece, in Chalkidiki. The remote location helps keep our brand secret. Since we started in the 1930s, our policy has always been to service very few customers, because we believe that quality and quantity cannot get along.
We won a dozen Fastnets and the Sydney Hobart, some editions of Whitebread and Volvo, and many other offshore races. Few people know that it was our spinnaker used in the seventh race by the Australian winners of the '83 America's Cup.
In the small boat classes we won a few Worlds over the past 80 years: Star, 470, 420, Europe Dinghy, Soling, Yngling. I have certainly forgotten a few. As for the Snipe, we have won 10 Worlds, 2 Europeans, and several national titles. Few know about us, because we absolutely do not advertise. After this interview, I may have to kill you.
Customers who have tried our sails are so impressed by their speed that they want to help us keep our secret. We do not show our logo on our sails, so our customers often ask us to fill the blank space with one from another sailmaker. We obviously do as they wish, because the customer always comes first.
Which are the main features of your sails?
First of all, there is no "one" sail. We design as many different sails as possible. We study the predicted conditions, the weight of our customers, their skills, their style of steering and trimming the boat. Then we go up to Mount Athos, sacrifice a few goats, and collect leaves from four olive trees. These leaves are mixed with the goats' blood into a paste that, when dried, becomes the sailcloth.
I cannot give you any more detail than this. The exchange of information with each customer is essential, but we are very protective of our production method.
Where the sails are made?
The monks are very proud of their manual skills. Our monks are like amanuensis monks in the past. A sail requires many hours to be finished, about 100 times more than the other sailmakers who simply make sails to the same pattern every time. We do not use software to design or cut the sails. Each one is unique in design, pattern, and layout. I don't believe in laser cutting or other modern technologies. The quality of a handcrafted product will be far superior to anything that comes off a machine.
How do you test your sails?
Our experimentation is based on tradition and the experience of the individual sailmaker, which is based on all the sailmakers who preceded him. Our wind tunnel is a narrow rocky gorge not far from our monastery and loft. We hang each sail from an olive tree and prod the goat herd to run into it, thereby testing resistance to the wind.
For downwind speed, we test our sails by dropping them and their builder from the top of Mount Athos. Strict Aristotelian logic helps us to interpret the data, to catalog and further refine our sails. Testing a sail this way is an arduous, meticulous process, but it is worth it to keep our customers happy.
Is it important for sailmakers to go to regattas?
For us it is absolutely useless. We do not seek more visibility. Neither do we try to teach sailors. If the sailor is not able to adjust our sails perfectly without our help, it means that sailing the Snipe is too difficult for him.
Sailing is like a dress. The rich can afford to buy the best, but if the rich man is fat, he will never look good in the dress.
So, getting back to your question, we do not go to regattas because we don't want to teach anything to anyone. We don't have tuning guides.
We prefer to understand, before designing a sail, the customer. If he is fat, we make a sail that will fit him. When our carrier pidgeons deliver it to his next regatta, he will know exactly how to adjust it, because it is designed to fit to his skills perfectly. Just like a dress.
Do you study the products of the other sailmakers?
We study Nature, Man and his achievements, the interaction between Man and other living beings. γνῶθι σεαυτόν. Know thyself. Observation is in the nature of the curious man.
This is all that is necessary to refine our methods, which have worked well for over 80 years.
If your sails require so many hours of specialized work, I imagine that the price is very high.
I never discuss price. But I can tell you that our sails are a good investment, because they increase in value over time. Recently one of our ten year old sails sold at about 10 times the original price.
We are not speculators. Our only speculation is philosophical. We search – with work, meditation, philosophy and prayer – to strive for the uncaused cause, the First Cause, i.e. God.
So even those who are not sailors but who appreciate great art will be rewarded in the next life for buying our sails in this one.
And now, I regret, but I have to kill you.