Eight Bells: John D. Rose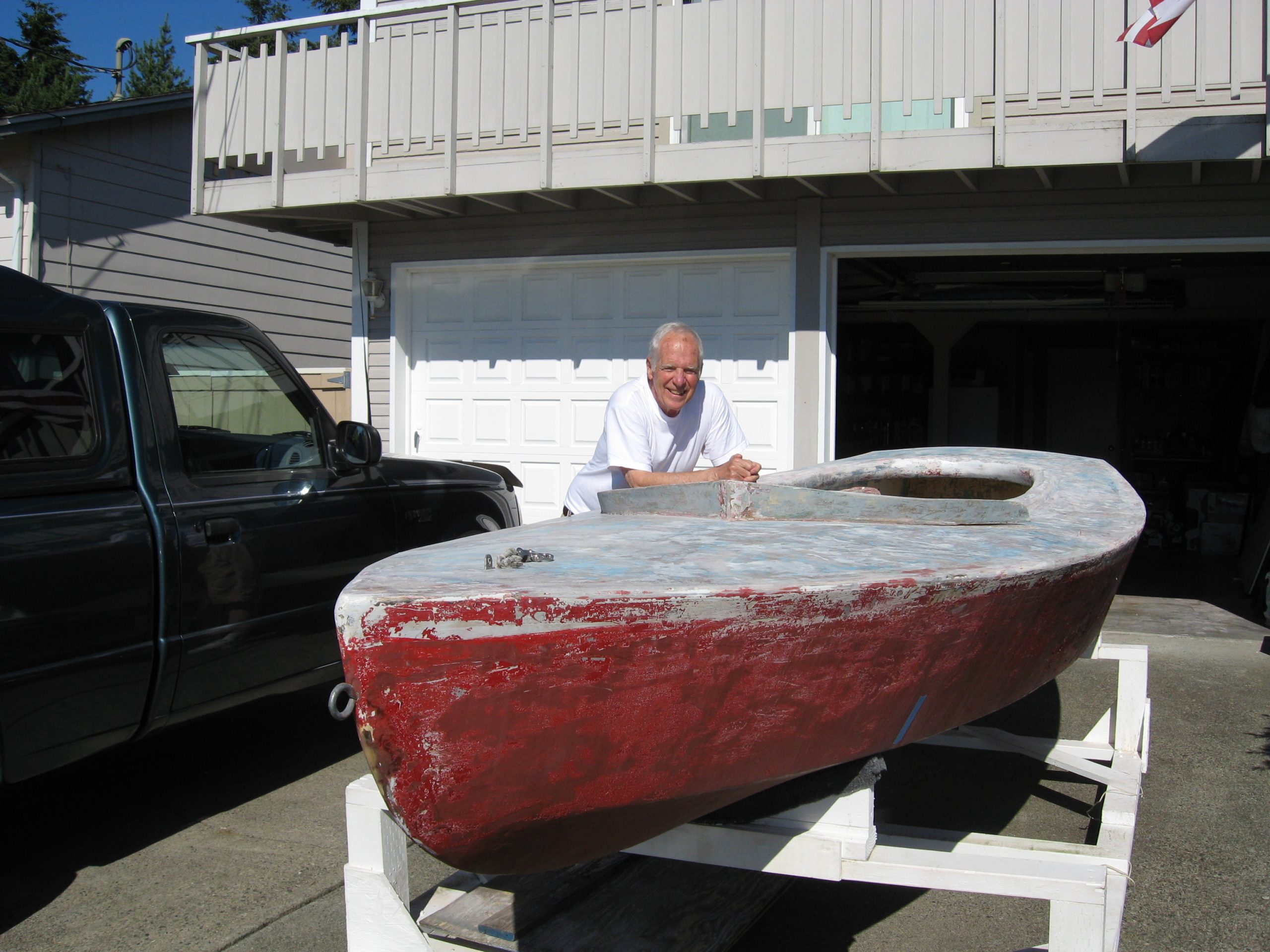 Our friend, SnipeToday contributor and Snipe expert, John Rose passed away on July 11th. He was 86 years old. John was a huge fan of our Class.
In 1948, his father bought him a 1941 "entry level" Snipe for $ 200, which was his first sailboat. Since then John has owned 18 Snipes. In the 1950s he was a very active sailor, participating in US Nationals and regattas in many States.
In a recent interview for SnipeToday, he said: "I do enjoy restoring and" loving on "Snipes, and have acquired four Snipes over the past 16 years for my small" collection. "
The Snipes of his collection are: # 6715 "Tiger", # 8999 "X-9", # 14652 "Nostalgia", # 23586 "Memories 19".
SnipeToday readers know his great knowledge of the history of the Class, his tireless research in the archives and databases of the Class, not only in the United States, but also in other countries. He was the author of many articles and researches for SnipeToday.
Personally, I remember with pleasure the help he provided to reconstruct, for example, the history of the fleets in the Gulf of Trieste and Lough Erne, in Northern Ireland or the history of a specific boat, starting only from a sail number.
Unfortunately I have never met John in person (he lived in Tacoma, WA), but the feeling was as if I had known him for a very long time: we had many interests in common, besides Snipe, the mountains, dogs and jazz music. He is always a kind, helpful, competent person, generous with advice, suggestions and encouragement.
He will be greatly missed by all Snipe fans and SnipeToday readers. Fair winds, John, sailing on a Snipe with a gentle breeze, on a lovely little lake, the way you liked it.