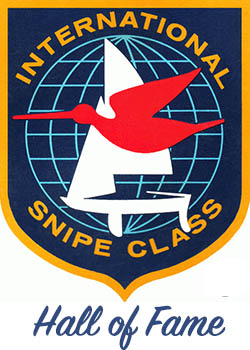 Jerelyn Biehl (USA)
Contributor/Sailing
Jerelyn Biehl has served as SCIRA Executive Director and Editor of the Snipe Bulletin since 1993 (30 years and counting) and has overseen the international expansion of the Snipe class and its continued organizational growth worldwide.
Born in San Diego in 1960, she was raised in a sailing family, the youngest of 3 – all who would race Snipes. Sailing out of Mission Bay, her first Snipe race was at the age of 13 crewing for Randy MacLaren, a local Finn sailor jumping into the highly competitive Mission Bay Snipe fleet. Snipes took a break while she was sailing in college for UCLA and then back in the Snipe where she was crewing for Tom Nute when another team port tacked at the weather mark, which would be longtime friend Eric Krebs crewing for Sean Biehl, her future husband. The Snipe remained the primary boat in the house with her sons Graham and Cameron both racing and winning Snipe titles themselves (Graham–2003 Jr World Champion & US Jr Nationals, Cameron–US Nationals Wells crew and Special Junior National champion). Jerelyn also won the US Women's Nationals and placed top 5 in all 4 Women's World Championships she raced. World Masters were also on her schedule crewing for many skippers in 6 events over the years and sailing with her son (as crew) in 2016.
In the 1990s, the San Diego fleet led the charge on women's Snipe sailing with several clinics and regattas and she joined up with her sister, DeAnn Reynolds in the boat where they were a force to be reckoned with. DeAnn had a strong Snipe past crewing for husband Mark and slipping into the crew position for Jerelyn was easy and they had fun and were fast! Jerelyn continues to stay loyal to the Snipe class but also has been racing Sabots, J22s and keelboats.
As Executive Director, she has seen the Class evolve from mailing only, to faxes and then to email and helped transition the Class to the internet and digital. Programs initiated include the coaching clinic, international royalties, measurement programs and clinics, dedicated websites for Snipe regattas, transitioning to a new Snipe Class website, adding Snipe merchandise and formalizing various documents for the Snipe class. She has also served as the Snipe ambassador at World Sailing and US Sailing meetings and conferences. She's had the fortune to work with 22 Snipe Commodores and various Board and committee members from countries all over the Snipe world.
A champion for juniors and women sailors, she is an inspiration to all Snipe sailors.