Acceptable Snipe Social Distancing: Prepping your Snipe for the Sailing Season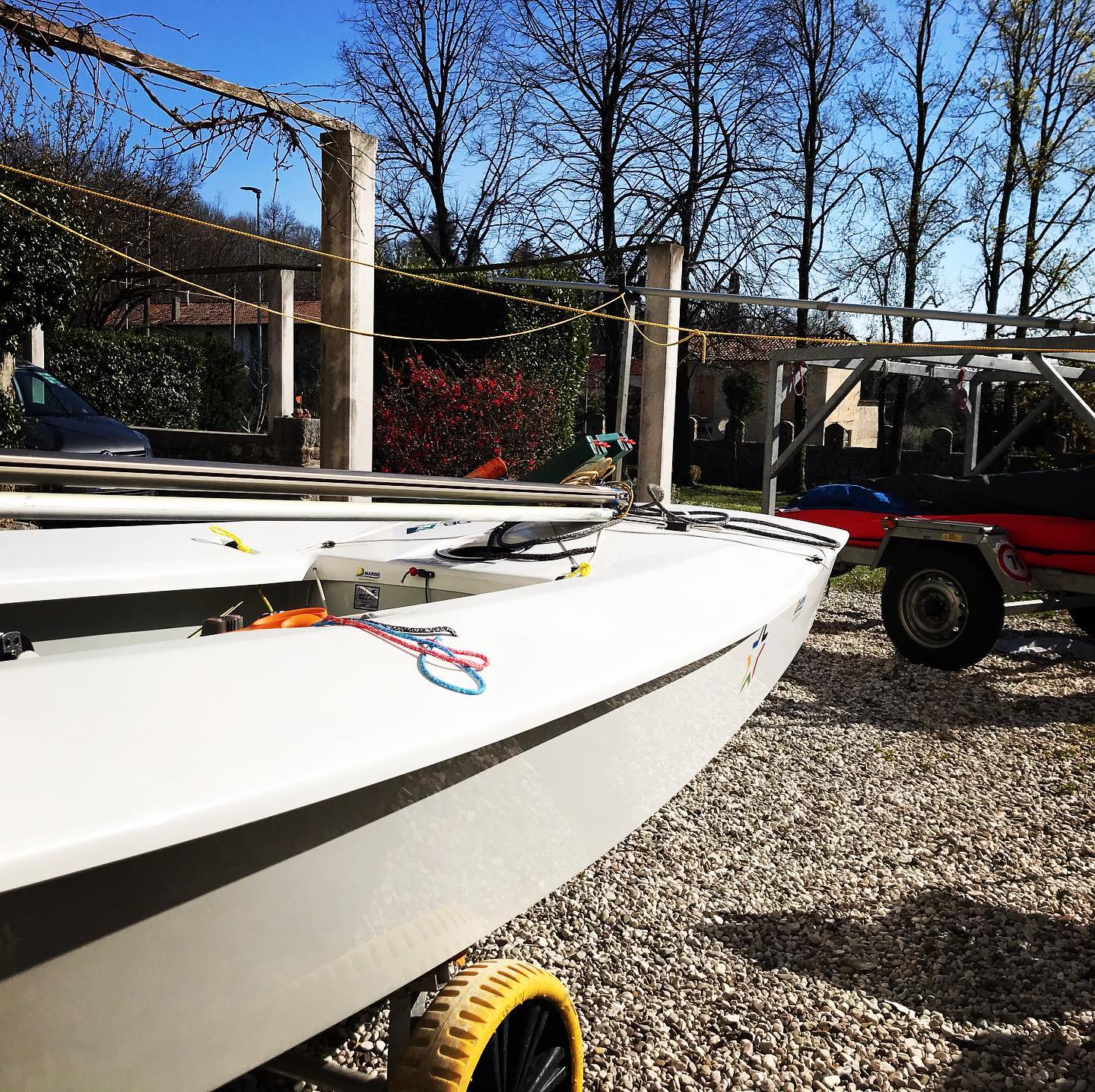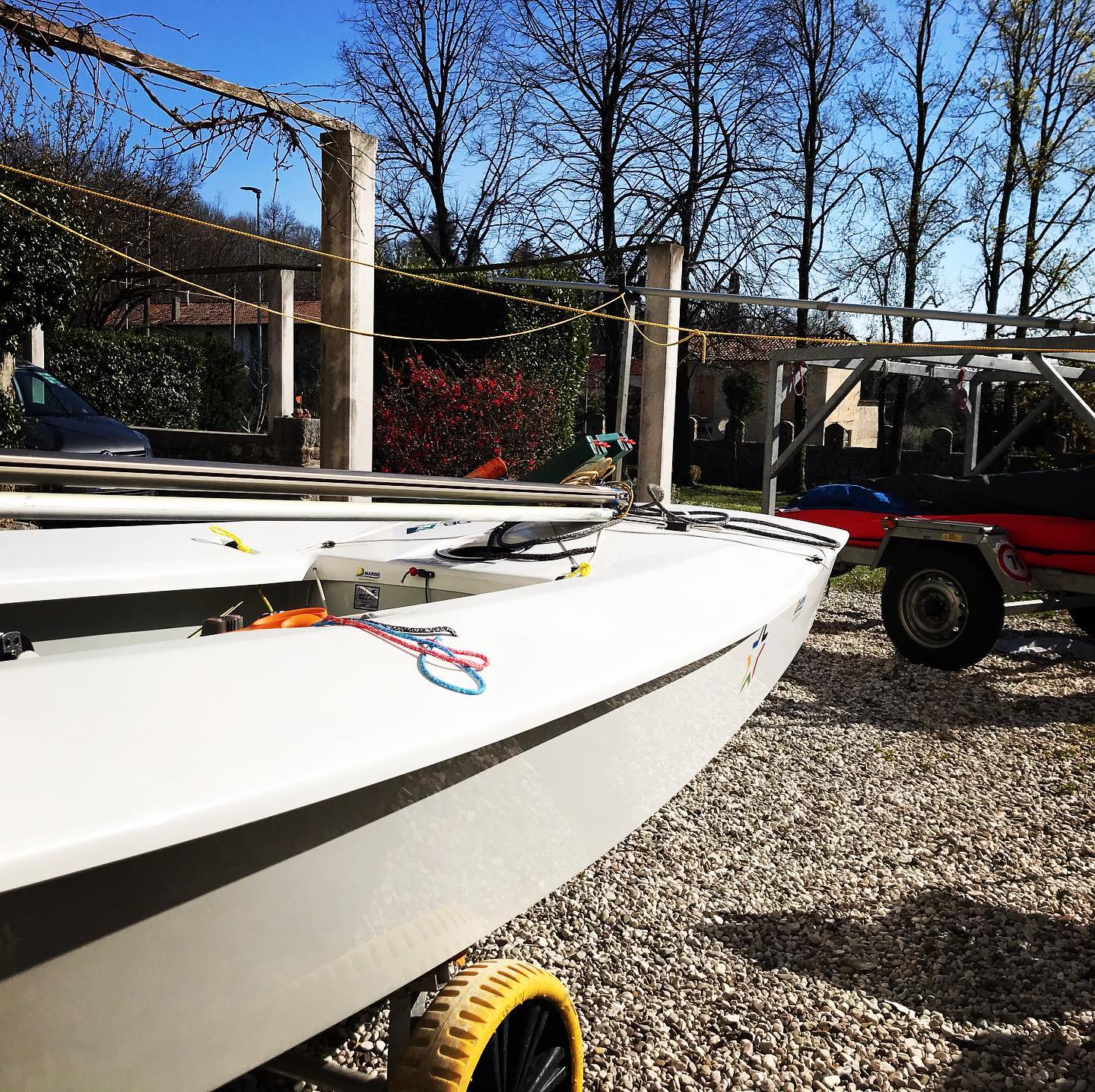 by George Szabo
When the sailing season comes back, we'll have a lot of regattas to make up, and only a short amount of time. You'll want to be ready. Every year, I get to sail many different Snipes at events around the US, and I have a mental checklist of what to look for that might break before race a charter boat.  I've compiled my list of items that I check on every boat I sail. Getting parts right now might be an issue, but I'll bet that for most parts that you may be need, someone in your fleet will have that piece as used or as a new spare.
Hull
Gelcoat dings? If it is warm enough (no snow), this is a great time to fix all of them.
Hull fair? Sand out hull, rubbing compound with low speed polisher, and then coat with Teflon wax
Spars
Meat hooks in the jib halyard wire where it goes through the sheave?
Main halyard does it look serviceable?
Jib halyard sheave worn out on the sides?
Mast Straight?
Any loose or broken strands in the shroud wires?
Rig tuning

spreader tips perpendicular to the mast butt?
Spreaders the same length still?
Re-tune your mast to the tuning guide and mark everything.

Staymaster locking piece – are they there? In working condition/angle?
Mid boom mainsheet holder still there?

Rigging
Does your jib halyard ease at least 10-12 inches for downwind?
Pole launcher line running freely at the mast? Block on mast need to be replaced?
Pole sheave run easily at the back of the pole? Sometimes this can be cleaned up with a file
Any worn grooves to clean out at inside the front of the pole? A rat tail file can fix some of those.
Pole shock cord in good shape? Or time to replace it?
Outhaul at the end of the boom look good?
Mainsheet centered?
Forestay shock cord in good condition?
Hiking straps worn at the ends?
Hiking strap shock cord still good?
Time to upgrade to the harken extra grip ratchet block for your mainsheet?
Tiller extension universal in good shape? No cracks?
Rudder
Check rudder seams for cracks, especially on the leading edge between the pintles
Rudder dings to fix?
Centerboard
Does your centerboard humm? Block sanding the board and smoothing the edges can help reduce or alleviate that sound. This'll take some time
How are your covers?
Mast cover, hull covers in good shape? or do they need repair/replacement?
Trailer
Bearings been greased recently?
Trailer lights still there? Are the working?
Trailer tires? How old are they? Time for new ones?
Spare tire filled with air?
Trailer chains and clips in working order?
How about that yard wheel? Time for a new one?
Trailer boxes overloaded? Might be a good time to empty them out, and clean them out. Lighter boxes make the boat easier to push to and from the hoist.
Towing kit? Jack, correct lug wrench, block of wood, rag, flashlight?
George Szabo
Quantum Sails San Diego