Regatta Road Trips: Trailering Checklist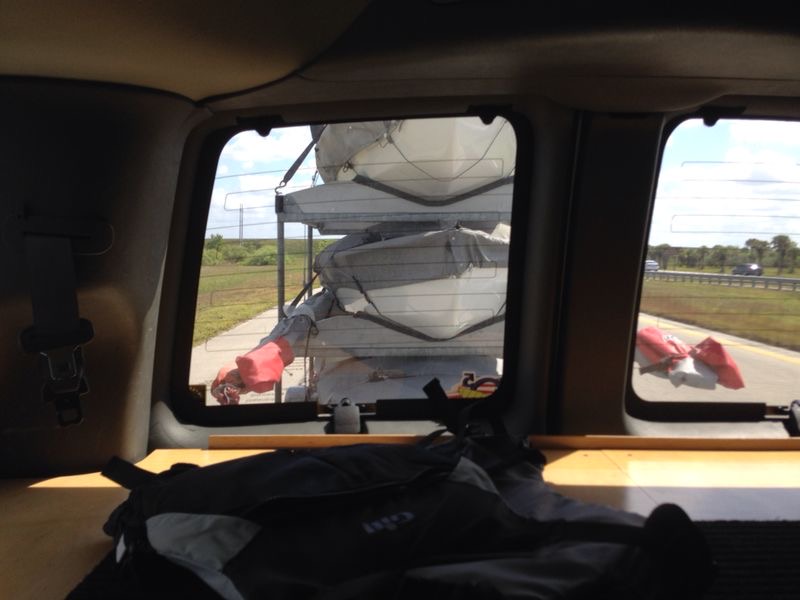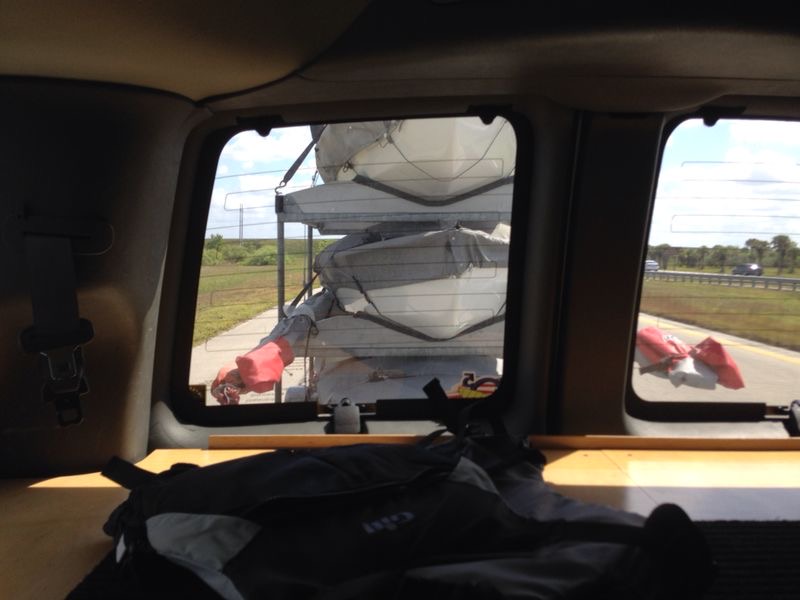 by George Szabo
Regatta circuits require lots of travel and Quantum's George Szabo is no stranger to the logistical challenges that come with the road trips, including getting your boat to the regatta. With years of experience, he shares his tips for getting you and your boat there safely.
Driving to regattas over the years has taken its toll on me. More than once I've seen my own trailer tire pass me, and I've changed tires in numerous states. The worst trip, however, saw my van and the boat trailer on a flat-bed truck at different times. As a result, I've developed my own pre-regatta trailering list, and it's as important as my pre-regatta checklist. If you're planning to road trip to your next regatta, work your way through this list to make sure you – and your boat – make the trip safely. It's not a long list, but these items can mitigate and prevent issues from arising.
MAKE SURE YOU CHECK:
Hubs: re-grease if it's been a while since you checked them and make sure the lugs are tight.
Hitch and trailer ball sizes: do they match? (Don't ask who did that one…)
Trailer hitch ball nut: make sure it's tight (It wasn't me, but it wasn't pretty.)
Tail lights: are all of the wires connected and working properly?
Chain: Is the chain between your trailer and car properly connected? (Fortunately, that was someone else, too.)
License plate: is it valid?
Spare tire: do you have it? Is it fully inflated?
BRING WITH YOU:
Four-way lug wrench that fits the trailer tire lug nuts: we permanently keep two sizes in our van to fit all of the boats/nuts
Magnetic lights: in case your trailer lights fail, or in case someone accidentally breaks your lights in the yacht club parking lot
Trolley jack: super quick and easy to use when changing a trailer tire
Several pieces of 2' x 4' or 2' x 6' wood: when you need to change a tire, the ground under the trailer is not always accommodating
Rags for clean up
Air pump: you'll be surprised how often the spare is nearly flat when you need it
Flashlight: you don't want to have to change a tire at night under the glow of your smart phone.
My last suggestion: if you do find yourself on the side of the road, pull as far off to the right as you can (past the emergency lane if possible). The further over you are, the more comfortable you will be as the semis whoosh past.
I hope you never have a road trip breakdown, but it's always better to be safe than sorry!