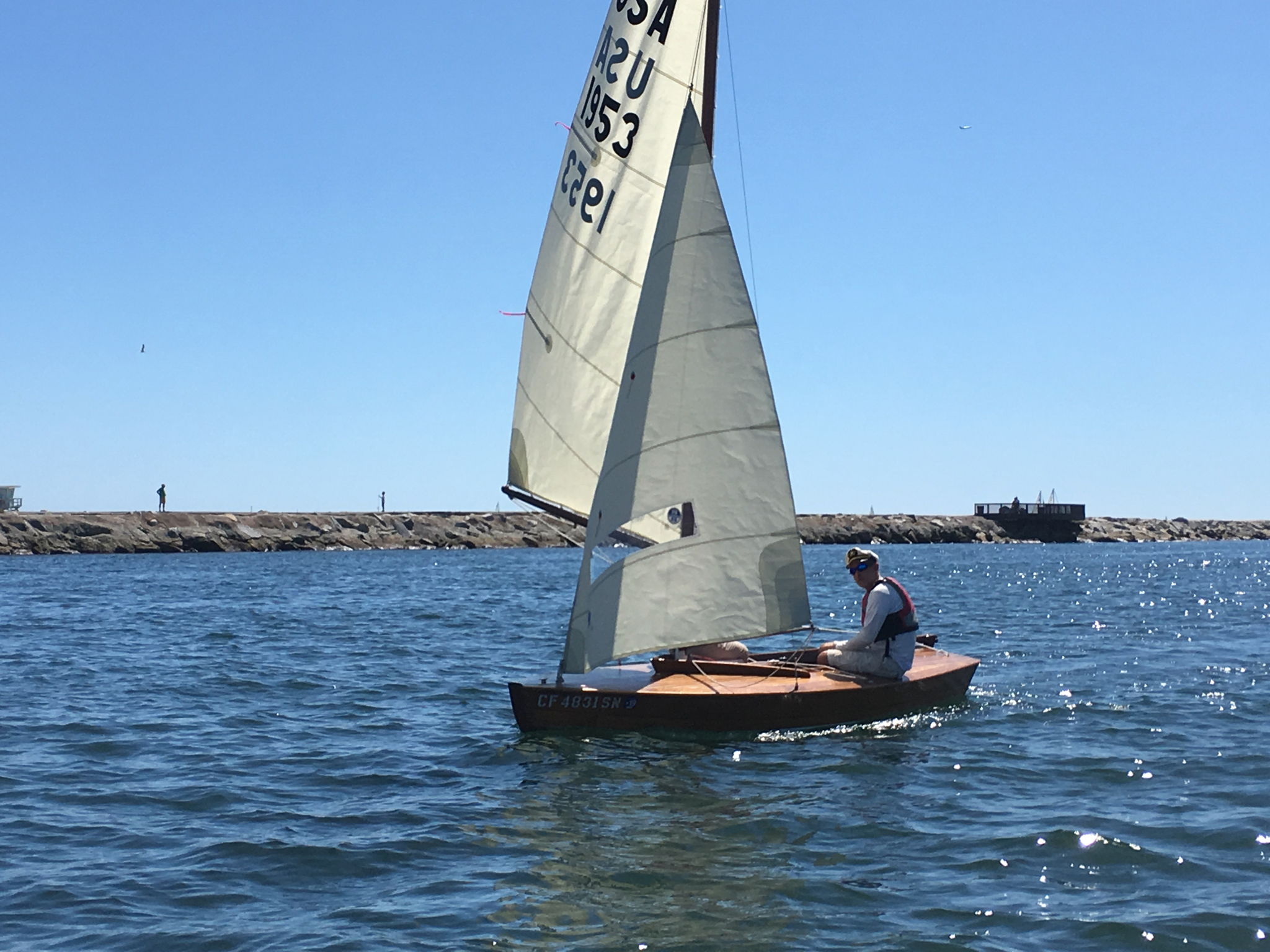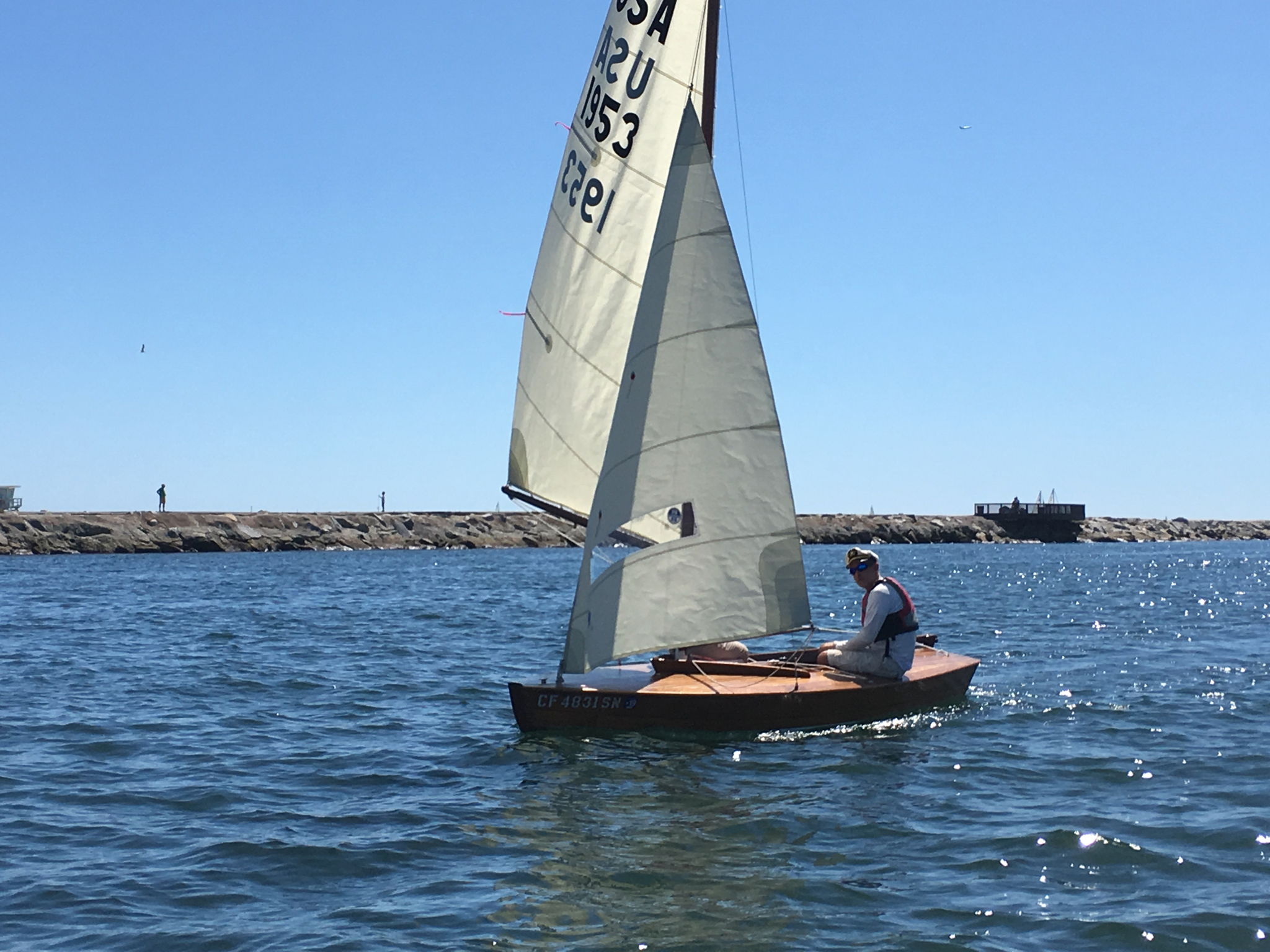 1936 Snipe #1953 (Shady Lady) after restoration.  It was built by Francis Schwander of Los Angeles California USA in 1936 and has stayed in the Los Angeles area ever since.  First time in the water and sailed in 46 years, after 7 years of "leisurely" restoration.  Makes for a good story.  And it looks nice too. Note pivot centerboard setup as was popular back when it was built, for sailing "off the beach" on the Pacific Ocean.
After 7 years of work, she went back in the water on September 7th.   On hand was the previous owner Cheryl Lommatsch and her Daughter.   Cheryl's recollection was that it was the first time Shady Lady had been sailed since 1973!   The launch coincided with the wooden boat regatta held by del rey yacht club.   The event had a small but energetic group of entrants with 2 other classic Snipes and a wooden sharpie.    Shady held up well with no breakdowns and the old girl held her own eventually winning the regatta with a second and a first in the two races, beating our Bert Tieje's Teejaroo (13020) on a tie breaker.  With Todd Fanady's Aspara (12162) finishing 3rd.   It was a great day! And glad to have this project complete!

Steve Vincent

Snipe #1953 "Shady Lady" was built by Francis Schwander of Los Angeles Harbor Fleet #2 in 1936.

The first of two Snipes that Schwander built, the other was built in 1939 – Snipe #3518 "Shady Too" which raced in the 1939 Snipe Worlds Championship regatta, loaned to a lady Snipe sailor in the "Special Women's Series."   "Shady II" also still exists, it is located in Rochester NY area.  It was displayed at the 2010 Classic Snipe Rally at Geneva NY, sponsored by the Finger Lakes Boating Museum.  "Shady Too" has a very notable racing record, winning boat in the 1946 Snipe International Championship and 1963 Snipe US Nationals and also top three finisher in many other Nationals when sailed by Bob Huggins.