1952 Clark Mills Snipe #9184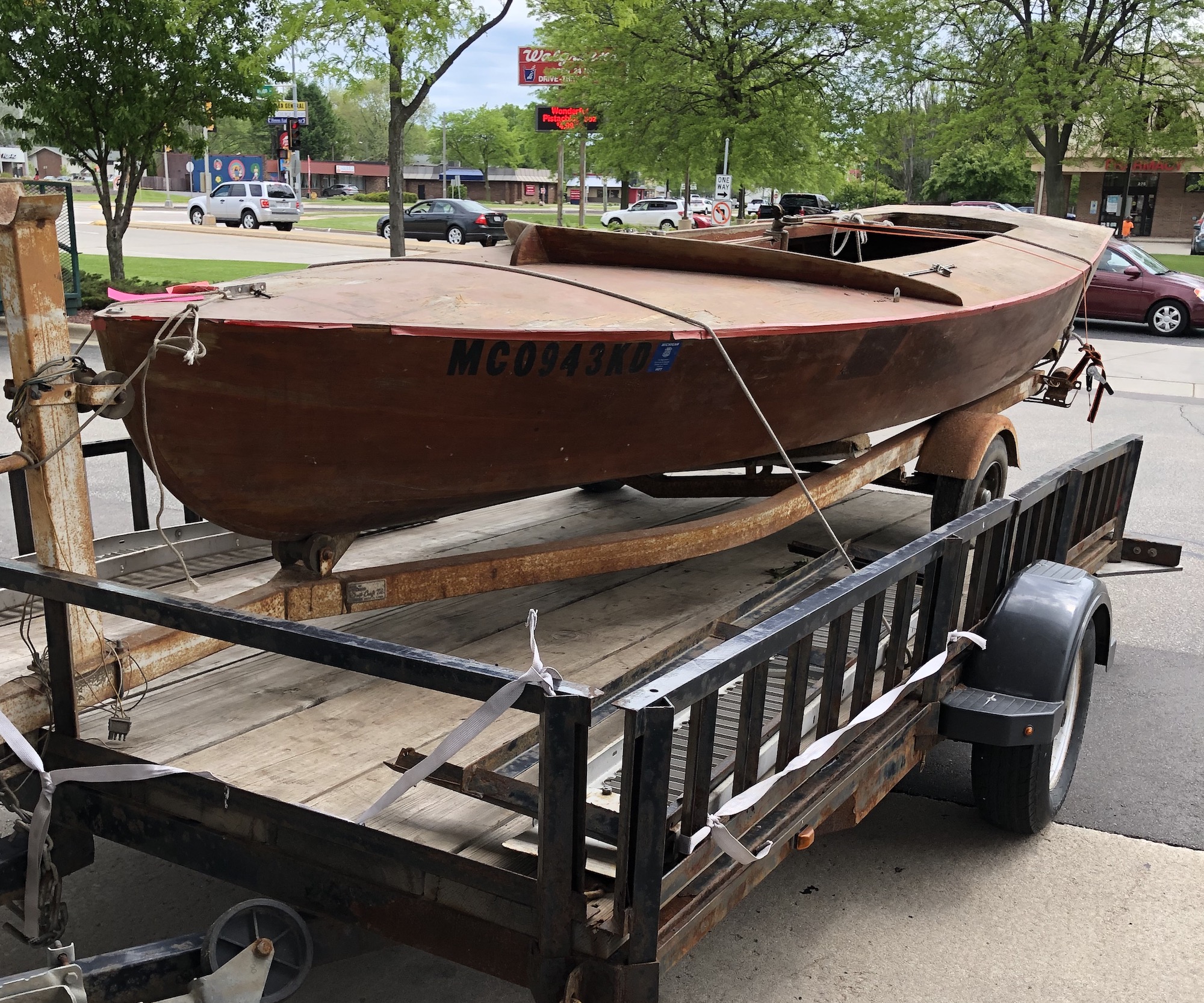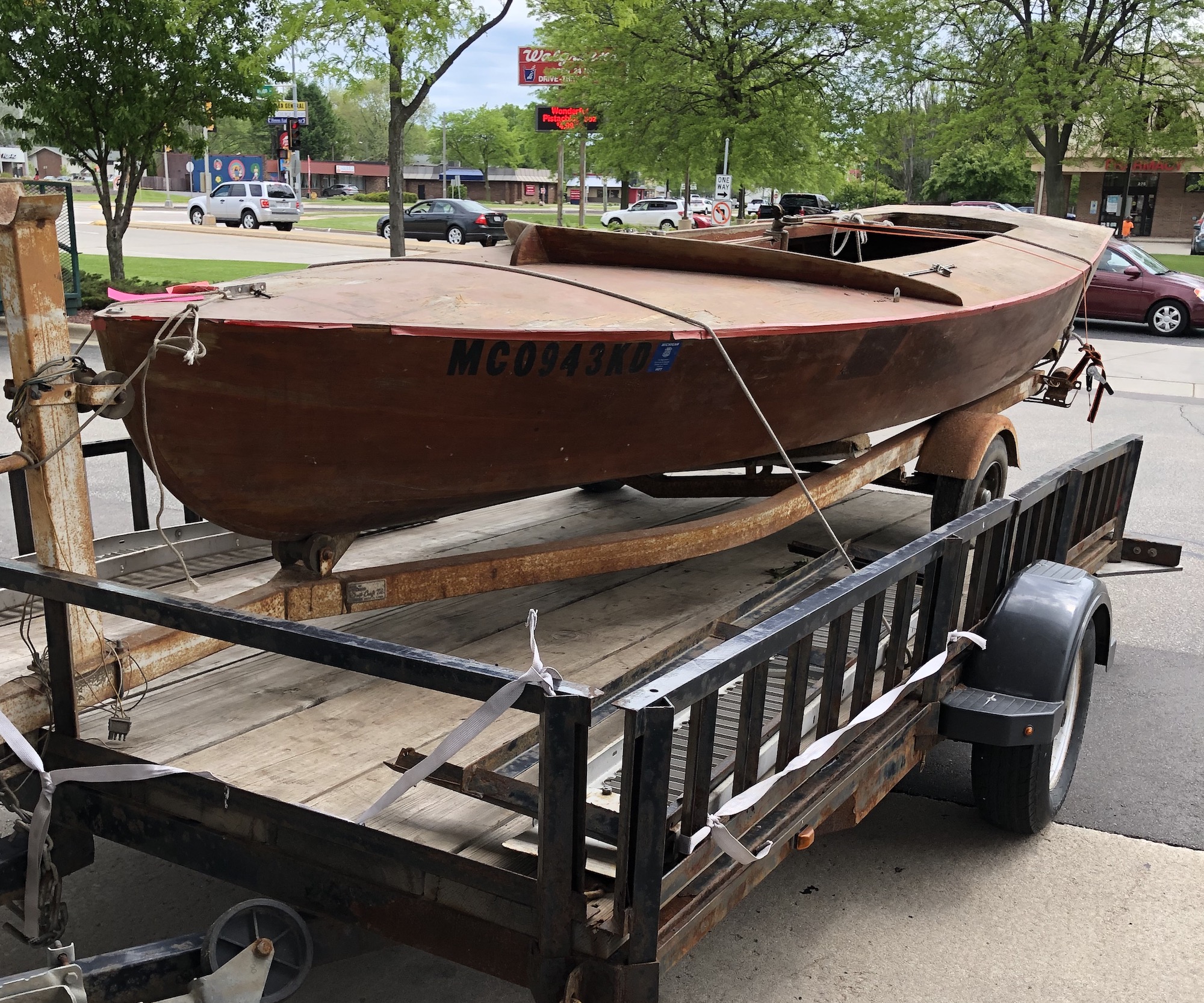 by John Rose
Hooray, this boat has been "missing in action" for a long time!  Glad to see it again – I raced against it back in the 1950s in Michigan, it was in the Snipe fleet at Eagle Lake back then.  It has had only two owners, the original owner and then his son.
The last of the "long waterline" Mills Snipes that were built, construction started before the bow measurements were refined (with Snipes after #9100) so it was grandfathered in.
This is in original configuration, so you can see what they looked like when built.  Even has the Michigan registration number on the bow, from many years ago.
Perfect restoration job for Joe Norton, all varnished hull and deck with newer modern rigging to be installed.
These boats were fast in heavy winds when they could get up and plane before anybody else. So happy to see this one fine example of wooden Classic Snipe.
Even seems to have the wonderful "Lofland" Snipe trailer (made by Rolco) which was excellent for Snipe hauling!