Interview with the photographer: Analia Fernandez Cerrato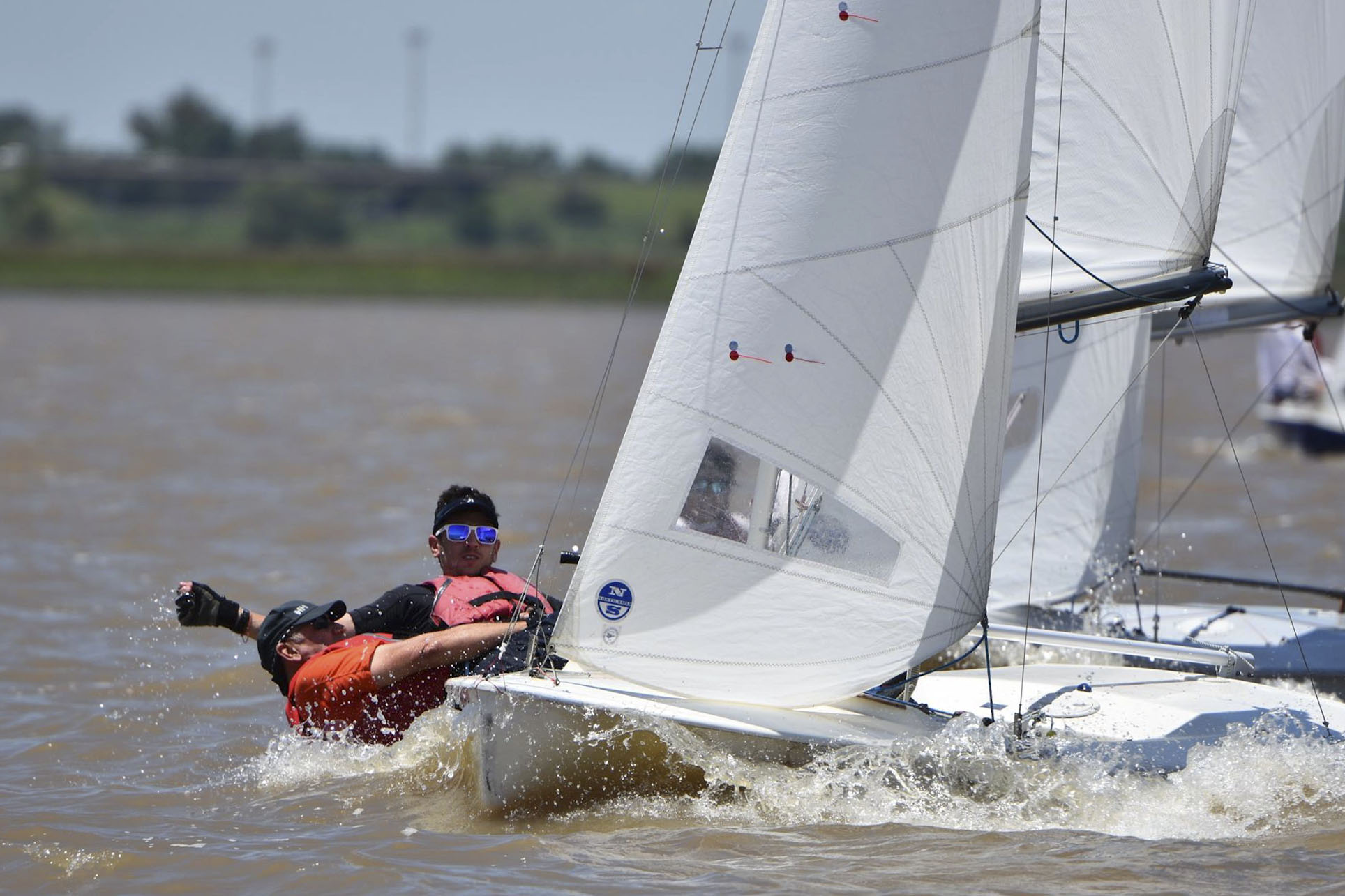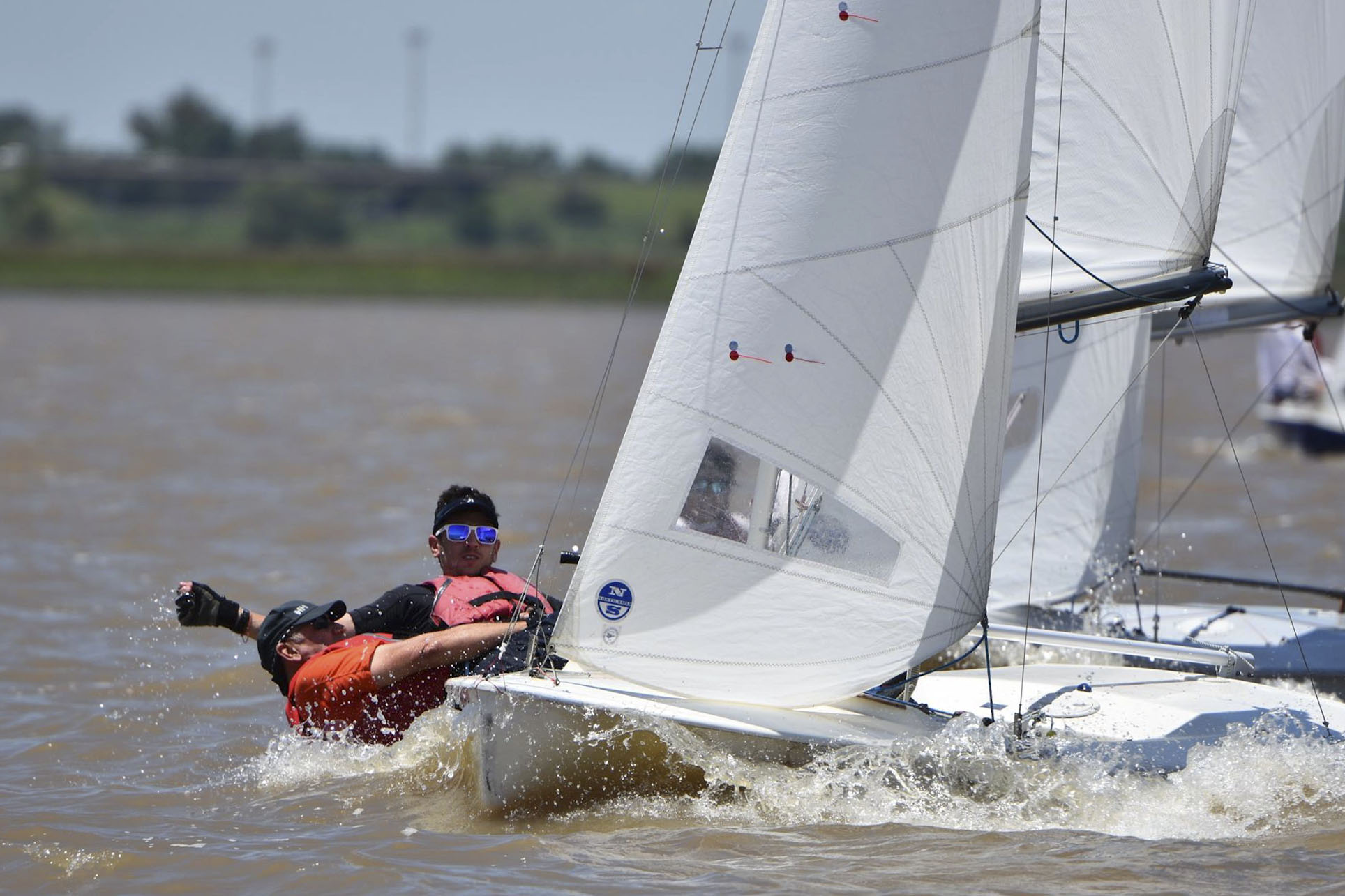 Analia Fernandez Cerrato, sailing photographer from Argentina who now lives in Valencia, Spain.
– 1) When did you start as a photographer and what sparked that?
It all started in Rosario, were I live in Argentina, when my daughters, Lucía and Bianca Tamani, started sailing in Snipe in 2014. I wanted to save their unforgettable moments in this class .
– 2) When did you first take photos of sailing boats and Snipes?
The first time I photographed sailboats and Snipes was in an local championship in Rosario, in March 2014.
– 3) What is your best sailing photograph?
I do have 2 favorite pictures. One is from the TP 52 Super Series Menorca 2017, this photo was the winner of a contest of sports photographs in my city. The other one was taken in a GPN Monte Hermoso 2017. Great year by the way, hahaha.
– 4) What is the most challenging thing about capturing sailing in photos
I think, meteorology. When I took photos in the river, most of the time I did it alone with my rib, but in the sea, I was always lucky that someone accompanied me in the rib or commission boat. I guess I already have very clear the best places and angles from where to take the photo.
– 5) Do you have a special technique or secret to take pictures of Snipe sailing?
No, not really. I believe that the fact of having sailed many years, gave me the hability to educate my "photographer's eye". Maybe, the first thing I take into account of taking a good picture is the daylight of that day, I use different techniques dependig how much light is entering into my len.
– 6) Is this Class different from other Classes?
I affirm that yes. Each class has its own characteristics that define its displacement, speed, etc. But the Snipe class in particular has something that other classes don't . The Snipe class gave me the opportunity to get to know the fascinating world of photography, and it was the class where my daughters started sailing together. It really does have a space in my heart.
– 7) Which kind of equipment (cameras, lens, drone) do you use?
I have currently a Nikon reflex camera. My len to take photos in regatta, is a nikon 80mm – 400mm. The drone is in my plans, I hope not too far.
– 8) Do you take only photos or are you also filming video?
Making videos is another very interesting activity. But what I'm really passionate about, is photography and its essence.
– 9) Do you change your technique according to the sailing conditions and light?
Of course I change the technique according to the light or sailing conditions. I evaluate whether the light is constant or not, sunny, cloudy, light of noon, afternoon, sunset, etc.
– 10) What's your favorite sailing condition for taking photos?
My particular opinion is that the best conditions for taking photos are when the wind speed is between 15 and 25 knots. The waves of the sea and the speed of the sailingboats, give a lot of spectacularity to the photo.
– 11) Which regatta or sailing venue do you remember with most pleasure?
If the question refers to the simple fact of sailing, what I enjoyed the most, is the Circuito  Atlántico Sur Rolex Cup. The first stage consist in sailing from the city of Buenos Aires, (Argentina), to the city of Punta del Este (Uruguay). Next stages take place in the city of Punta del Este, different regattas and circuits are race for some days. It is a very competitive and exciting championship.
If you mean covering an event, I really enjoyed a day at the GPN in Monte Hermoso, Argentina. That day we had to wait a few hours for the wind speed to drop, and during the sunset, the snipes were racing the last regatta of the day. Unique photos came out in that sunset light.
– 12) Which would you rather do, sail or take photos of sailing?
It is a very difficult answer, because both are my passions, but at the moment, I prefer to take sailing photographs.
– 13) What is your dream in the peak? (Your sailing photography dream)
It's been a very short time since we came to live in the city of Valencia, and you want to work of what you really like to do, in my case, photography, especially sailing photography. From now on, my dream is to be able to work and live on sailing photography. I know it is difficult, but not impossible. I hope my work speaks for itself.
– 14) Do you have any advice for budding photographers?
For budding photographers, my advice is to learn, train, study, reach grades, workshops, look and take many photos in the water of  sailboats and differents classes, until they find the "eye" and can take their best photos. All this is achieved, as long as they live photography as a passion.