Interview with Alfredo Gonzalez, Snipe World Champion
Alfredo Gonzalez, from Arrecife, Lanzarote, Canary Islands, Spain, won the 2022 Snipe World Championship with his crew Cristian Sanchez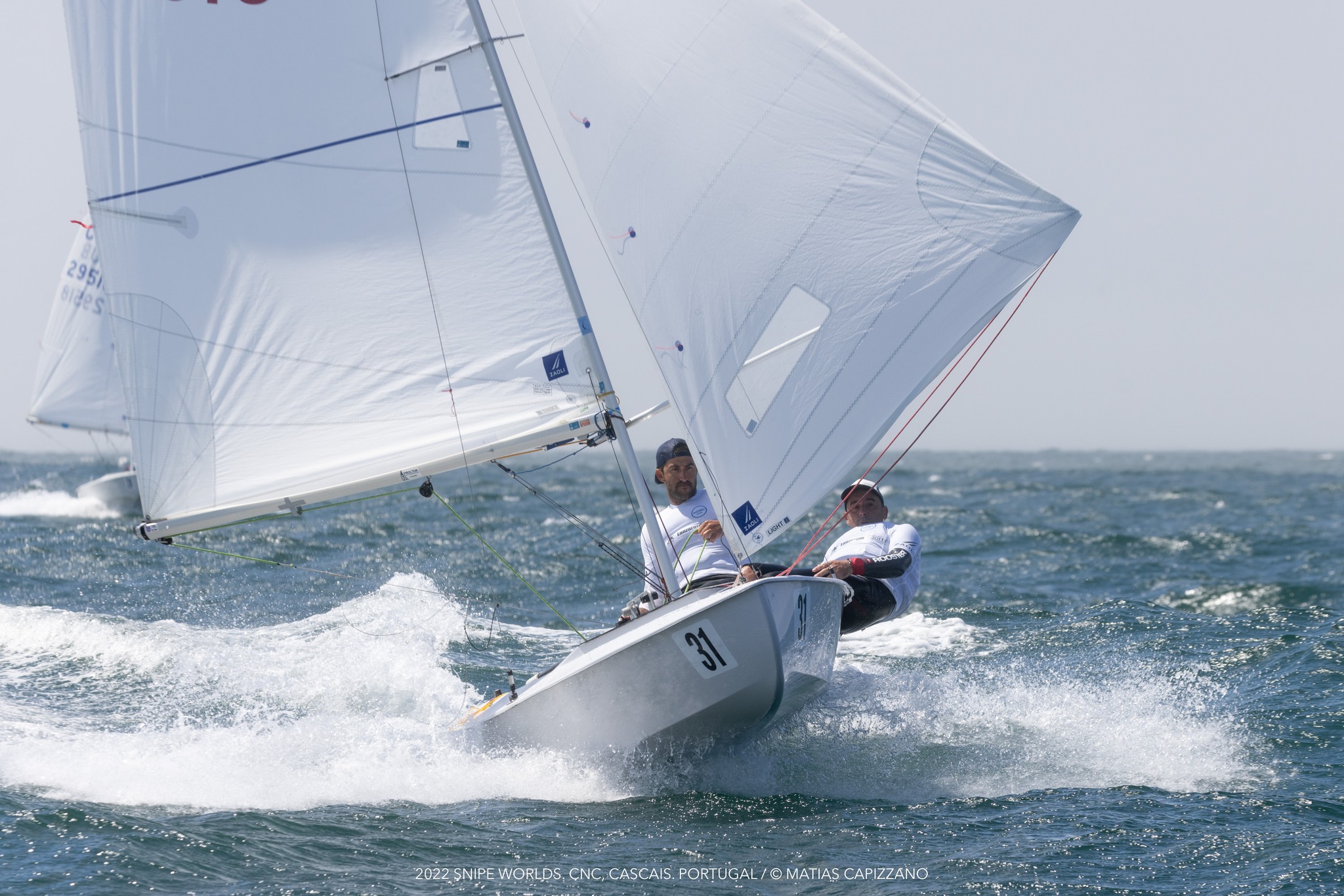 by Pietro Fantoni (translation from Spanish: Josè Carlos Alegria Diaz)
Alfredo Gonzalez, from Arrecife, Lanzarote, Canary Islands, Spain, won the 2022 Snipe World Championship with his crew Cristian Sanchez.
ST: I know that you sail a lot in different classes, from the big boats Swan 42, to sport boats and the Snipe, so – I guess – you are super busy. How did you prepare for the Worlds?
Yes, I sail in many different classes, from classic boats to foiling boats. I love all of them, I can not decide about one in particular, every class has its own essence, and what drives me is the competition.
Fortunately, where I work are all "lead keel" boat projects, so the style of sailing around the race course is very similar to that of the Snipe.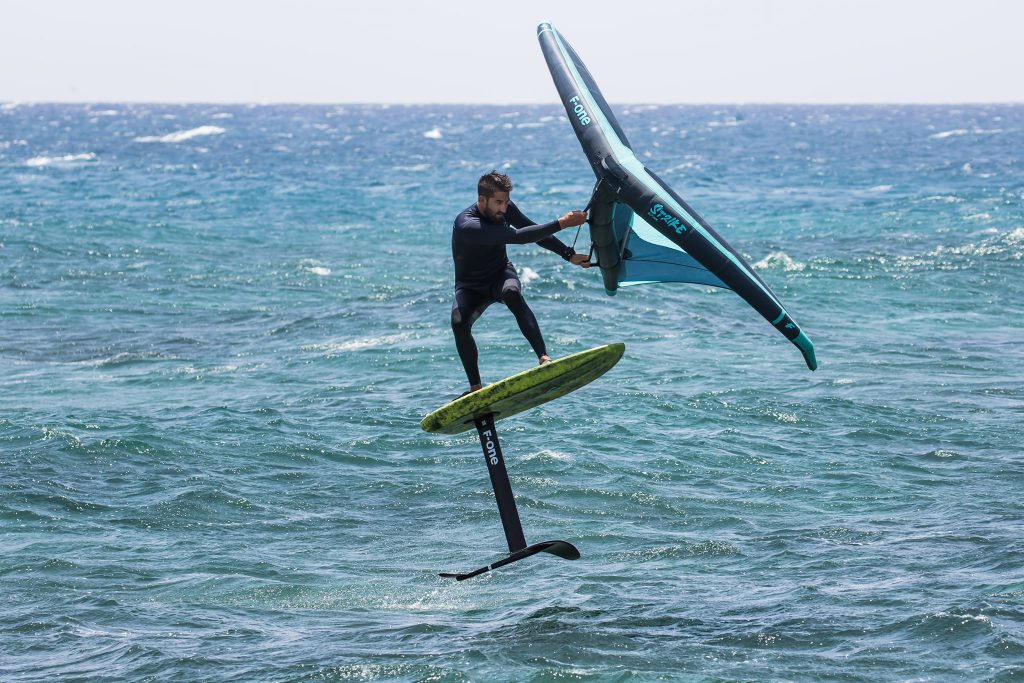 ST: Do you think it is an advantage to sail full time on different boats and then jump on your Snipe, or it was difficult to find the right feeling with the Snipe?
During the 2011 Worlds in Denmark and the 2017 Worlds in Spain, Cristian and I were totally ready for Snipe sailing. We spent a lot of time training and we were really fit, but we couldn´t win. I don´t consider myself any special talent in the world of sailing, therefore, and in this way I answer the question is that professional sailing and sailing in projects that are born to win make you understand in some way how to compete.
For this World championship, I was prepared to "win", even though there were many teams who understand the Snipe better than me, such as Xandi [Paradeda], Ernesto [Rodriguez], Henrique [Haddad], Bruno [Bethlem], Sam [Vandormael] and the great revelation Juliana [Duque], in addition to many others (forgive me those I am not mentioning all the others).
I told Cristian 6 months before the World Championship that we were not going, because the Spanish qualifier [Copa de Espana in Cadiz] for the Snipe Worlds coincided with the ORC World Championship I had scheduled with a professional sailing project. He was very disappointed and I then asked both the SCIRA and my national federation for a "wild card", but that was not possible.
Finally, just 1 month before the competition [Copa de Espana in June], I decided to go to the Worlds.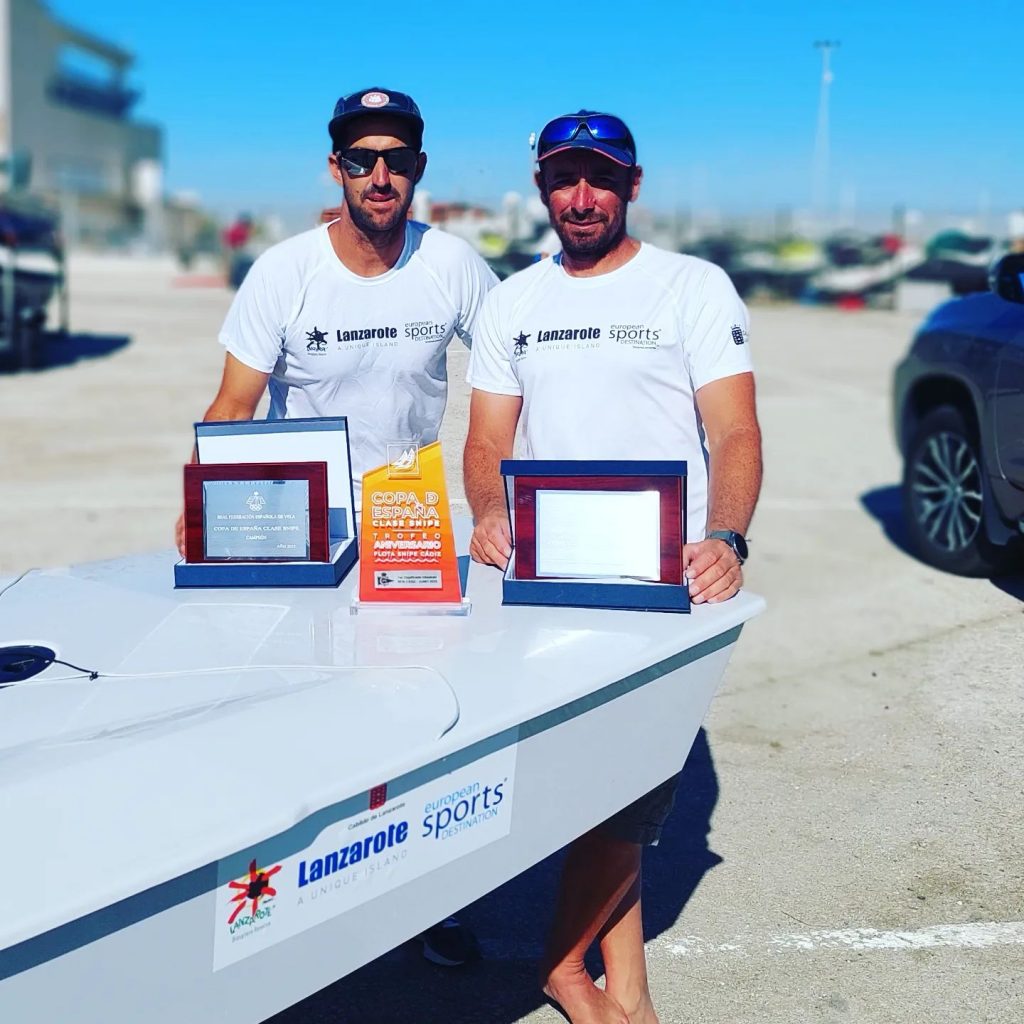 When I told Cristian "we're going to the Worlds", he went to the gym and we decided to lose some weight and reach 154 kilos, which is how we went to the the Worlds.
First we competed in the qualifiers in Cadiz with very little preparation, with the sole objective of qualifying, and we managed to win there and also win the national ranking.
So after getting qualified, all our efforts were focused on the materials, our sports psychologist Marta Morales, and hiring a coach with a knowledge of the "new" competition (Carlos Llamas).
ST: How many years have you sailed the Snipe? How long have you sailed with Cristian Sanchez? What are your main victories in the past, before the Worlds? How many Snipe Worlds have you sailed together?
I started sailing Snipes at the age of 14, as a crew, so I have been in the class for 22 years (not Sailing for a few years because of the 49er and 470 olympic campaigns). Cristian and I have been together for about 13 years. It is incredible that he has been putting up with me for so long!!! hahaha
Unfortunately we never had important victories in the class because our goals were always set for the Worlds, which we always considered to be the most important goal.
I do have good memories of our Junior years or when we finished 2nd at the international open in Villagarcía (Spain) (it was like a world championship in terms of the entry list).
ST: Did you have a coach or a local expert in Cascais?
Yes, I managed to contact Carlos Llamas, who was already a Snipe sailor. He is an expert, after being European champion and runner-up in the Worlds. He was also the crew of Felix Gancedo, the most important legend of the class in Spain. They both investigated a lot about the class.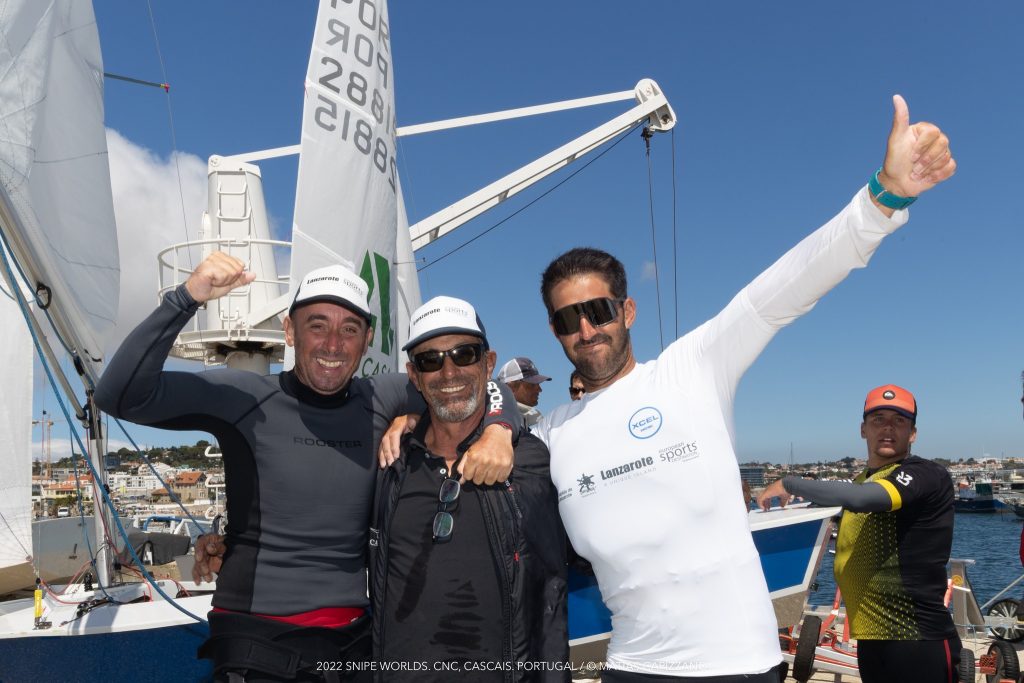 Carlos knew me from my training in the 49er, and he saw me a lot while racing on weekends in the J70 class, so he knew my strengths and weaknesses. When he contacted us, both Cristian and I knew that he was the person we needed. Specially when at the first contact he told me that "I am going to WIN, not to finish third." I liked that the most about him.
He had sailed a lot in Portugal, and me too with the 470, as it was the home of our trainer Alvaro Marinho.
ST: Can you describe your week in Cascais and how did you manage this long week of sailing? How were your expectations at the beginning of the regatta and your strategy day by day?
First of all, we went to Cascais for two weeks previously. We went with Carlos to prepare all the materials. We did it in 4 days from "sun to sun". Here I must thank Carlos for the intensity he put into it, and also to the Cuban team and 3 local teams that were there ready for us to train with them (mainly Pedro the Cuban and the Portuguese Barreto and his wife). After that we returned home, to Lanzarote, to rest and enter the Worlds "eagerly".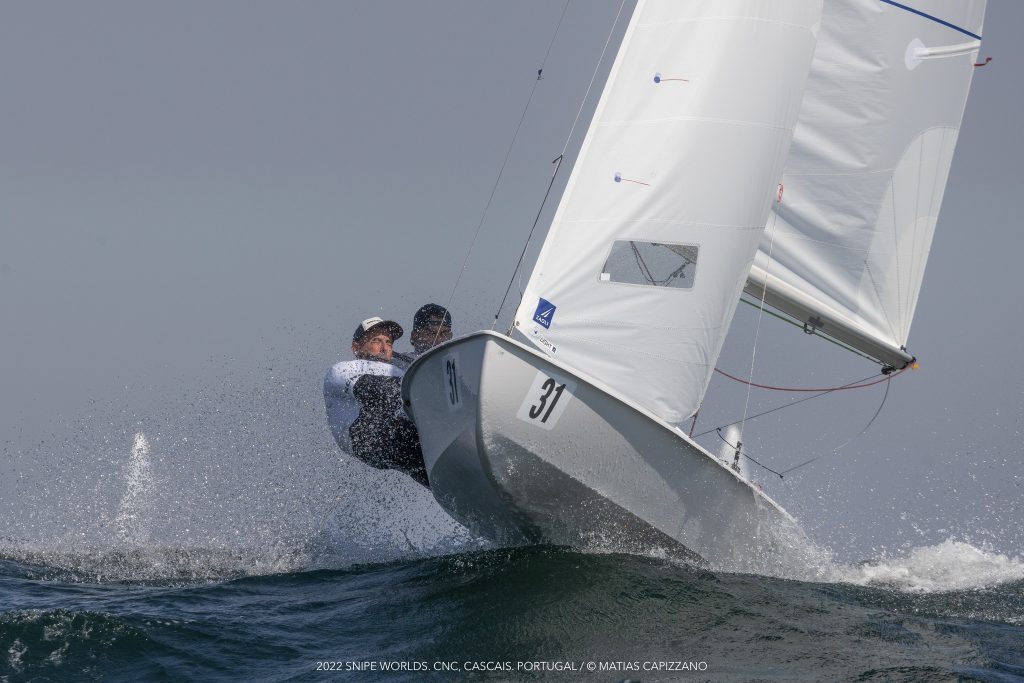 The strategy was clear: To make a daily average of 5 points.
We talked to Carlos about who were going to be the most important rivals in the event and that's how it turned out, except for the Belgian Sam and crew, the Brazilian Juniho and crew, who we didn't know how tough they were, and also Juliana. Those "machines" were out of our list.
Weeks before we had reviewed past Worlds results and we realised that with an average of 5 points per day we could win, so all the psychological preparation lead us there. I have to say that in many races we had the option to win, but Cristian would hold me to secure averages among the top 5, just because of the strategy.
ST: On the last day you were third, very close to Rodriguez & Tocke and Paradeda & Kieling. Which was your plan on the last day and before the last race?
The big surprise was that just with one day to go and accomplishing our goal of points, and even lowering it, we were third with only 1 regatta scheduled for the next day. We then realized that we had made a mistake, as we had not taken into account that with strong winds the point averages go down because those leading every race are always the same. Even then, we were never panic.
As odd things were being heard on land like that the Spaniards were going to work as a team to win, we met the next morning with all the Spaniards and as we gathered, our coach told everyone that we had come to win this Worlds fairly, without any outside help or team advantage. I loved that moment and I have to confess that it gave us even more confidence to attack in the water.
We had already guaranteed the pódium, with that race to go, but that was not what we wanted.
So on the last day we had to lead by 6 boats ahead of Ernesto and Tocke, and by only 1 in front of Xandi and Kieling, and everything was to be played in a single race.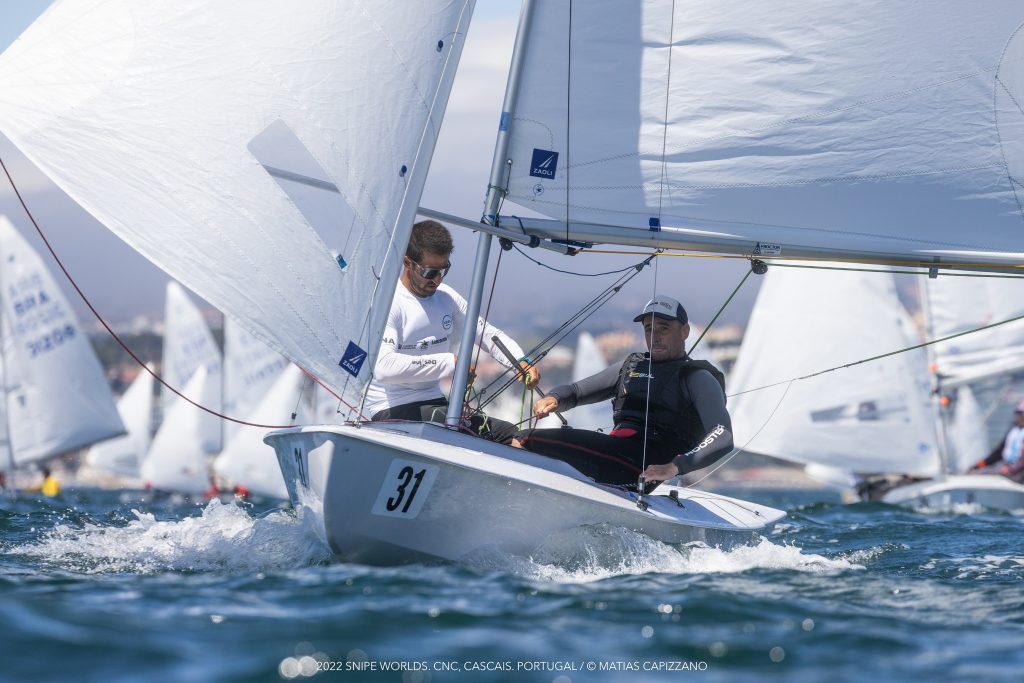 For the last day of racing:

The strategy was clear: We did match racing in the pre-start with the USA boat and then we had to beat BRA boat during the race. We achieved it with wind conditions that we love, the wind coming from land, and I must admit that everything went our way, but this time we were very well prepared for the opportunity and we took it.
ST: Can you describe your equipment (boats, mast, sails)?
Boat: Sinergia , built in Murcia, Spain
Mast: Sidewinder Standard
Sails: Zaoli Sails, M10 series design (materials with different weights). I've been with them [Zaoli family] for about 14 years, they've supported me a lot, they always trusted that one day we would be world champions and that's how it ended. From here I send a big hug to the entire Zaoli family and especially to the father, owner, friend and also a Snipe sailor Beppe Zaoli.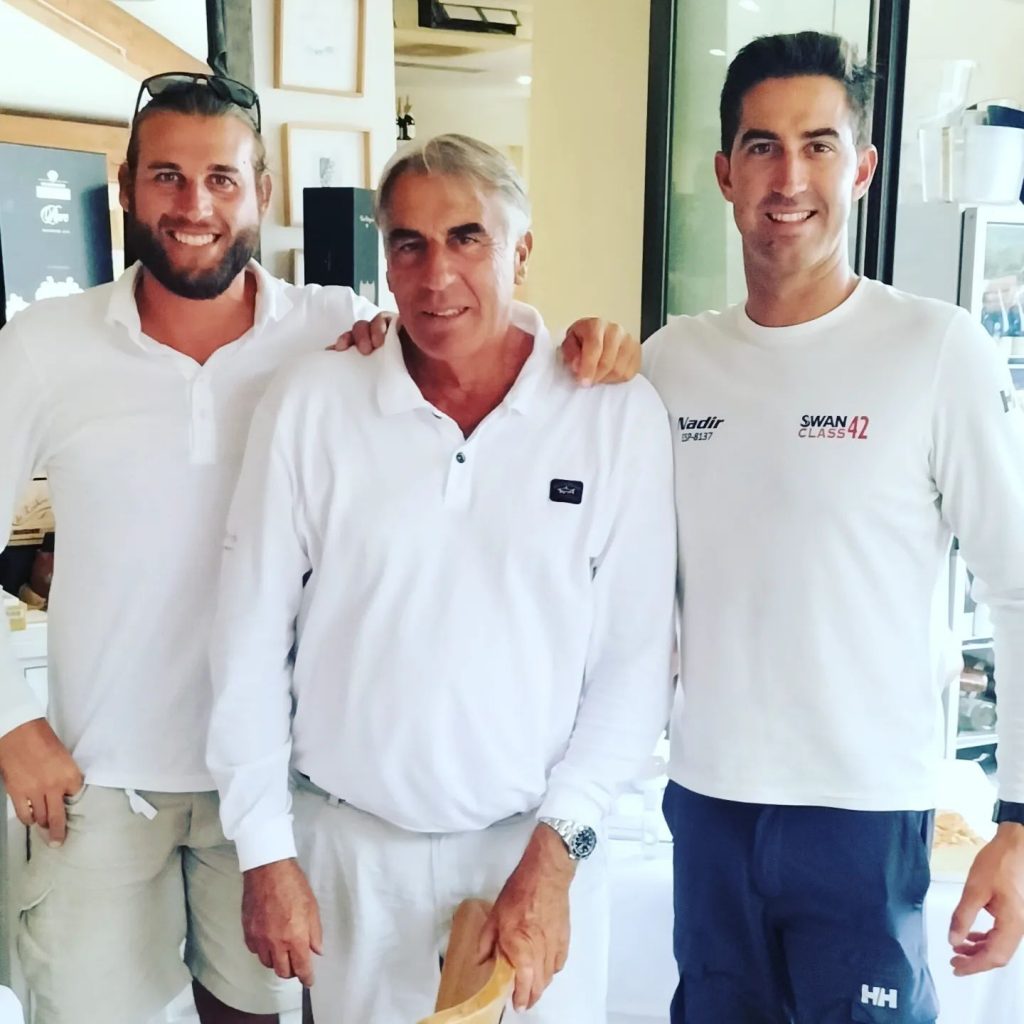 ST: "Secret numbers"?
You will think that I do not want to tell them, but the truth is that we made our Snipe a "hybrid" of a 470, with inputs from the j70 class and tensions much higher than those that are normally used on a Snipe, with a boat designed to sail with those harshness, just like the sails. .
The main numbers are: 5 steps starting at a rake of 662 with very light wind, up to a rake of 640 with a lot of wind. Tensions between 24 and 31 on the shrouds and 16 on the stay.
All my numbers will be in the tuning guide of zaolisails.com.
ST: Do you have a person to whom you dedicate your victory at the Worlds?
Yes, to the mother of my daughter Eugenia. She is the one who has suffered all my Snipe "madness" for many years and the competition in other types of boats, I will be grateful to her all my life.
ST: Your programs for the future?
Now I am working as a coach for the Spanish 470 Olympic team. Also, I sail in 4 professional sailing teams and do local fleet Snipe regattas.
The idea will be to prepare for the next Worlds in Argentina 2024, as it is a complex race course for us. I have already raced there and I know perfectly well how competitive it will be, also considering the local sailors.