The World Champion's Boat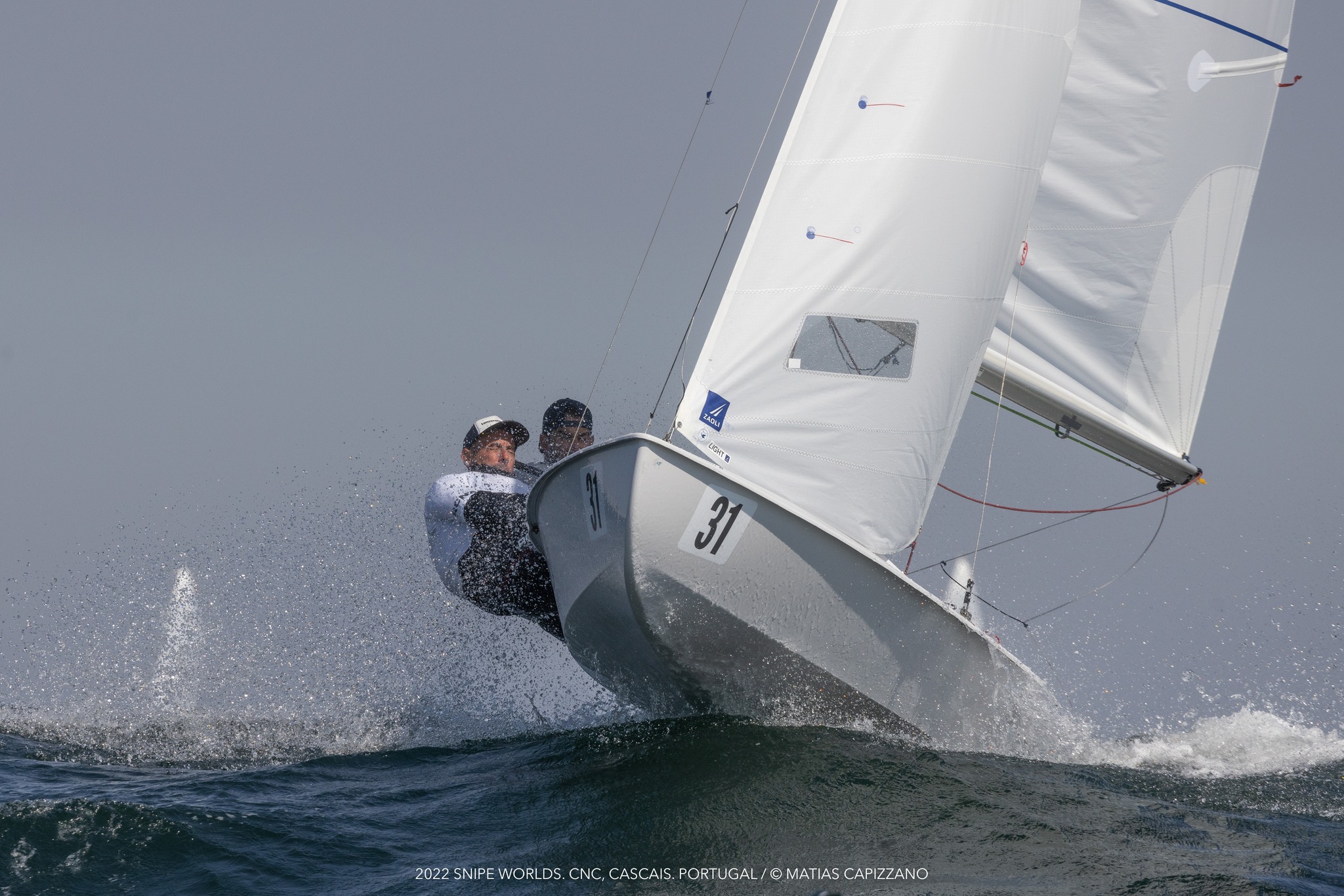 As usual, after the World Championship, by popular request of our readers, SnipeToday publishes some photos of the winning boat.
What boat did Alfredo Gonzalez and Cristian Sanchez use to become 2022 Snipe World Champions in Cascais? The boat (31802) is a brand new Sinergia RG, built in June in Cartagena, Spain.
Here are some photos taken at the Clube Naval de Cascais, immediately after the victory, when Alfredo and Cristian, lowered the main, they had not yet fully realized that they had become Snipe World Champions.
The deck layout is quite interesting. Look at the photos below with the descriptions provided by Alfredo.

Jib traveller
Cloth (jib cunningham)
Lateral mast control (!!!)
Vang (trapa)
Mainsail halyard (!!)
Main cunningham
---

Jib lead (up & down)
Mast back
---

Lateral mast control
---

Sidewinder Standard mast
---

Simple shroud adjuster
---


---