14 Questions to … Lars Burman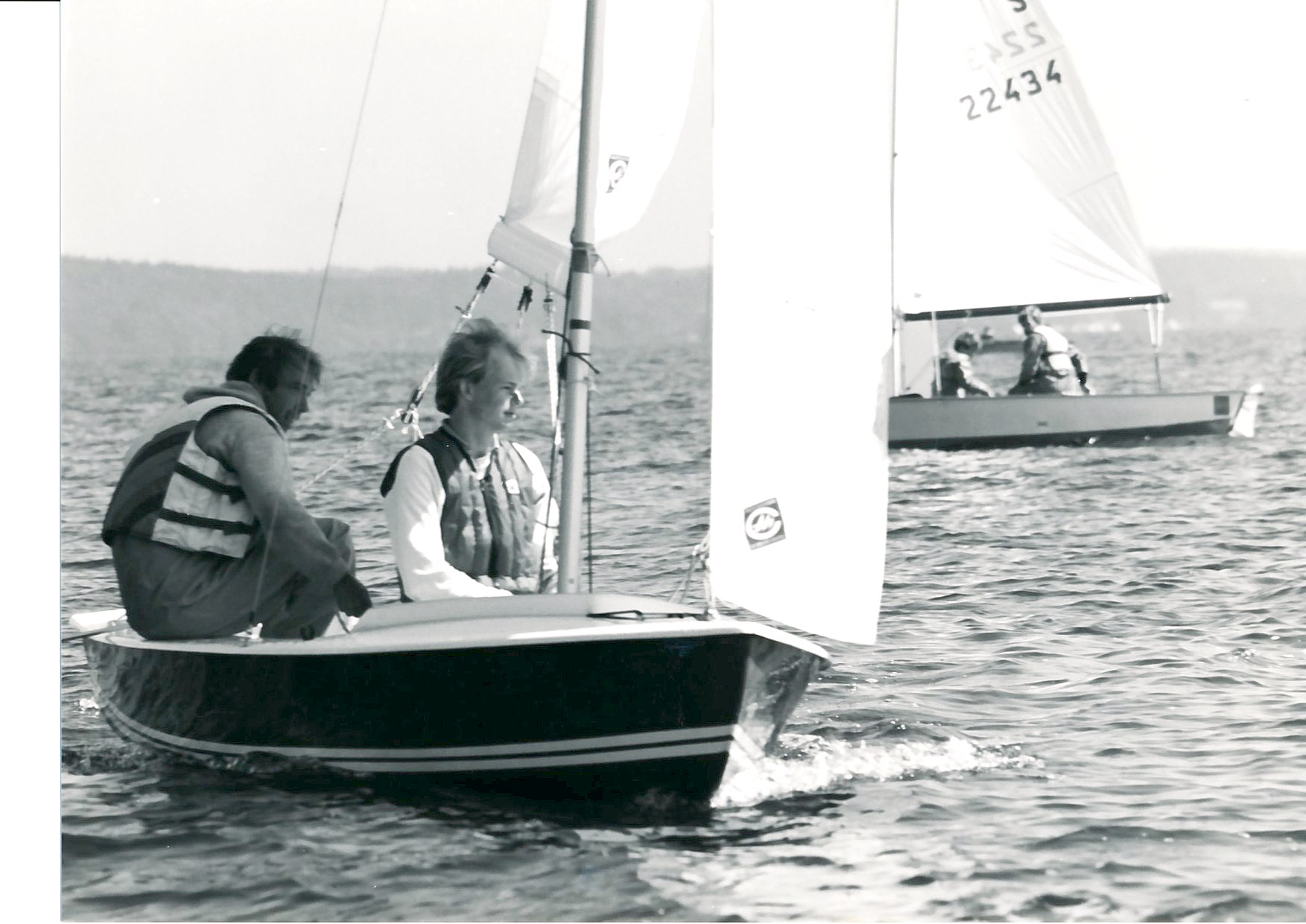 Lars Burman, SCIRA Sweden National Secretary
– 1) Your first time on a sailing boat?
At age of 13 in the Stockholm archipelago. My parents gave me a small local dinghy (Örnjolle). I was not at all happy. I liked fast motorboats but slowly started to appreciate sailing.
– 2) Your first time on a Snipe?
I was 14. I convinced my parents to buy me an old Snipe. I sailed it once before buying it but I had know clue how to handle it. It was heavy and I was small. Through the local fleet I met a slightly older guy who know sail a Snipe. He steered and I crewed him. We sailed a 50 boat regatta together in 1971. We did not finish last which was a major achievement with that boat. Stiff wooden mast, no spreaders, old fiberglass hull, heavy and with old sails. After that my interest kept growing.
– 3) The most bizarre thing that happened in a regatta?
Planing in full speed out to the first race of the day hitting a rock. Big crash! The boat was a very nice, fast wooden Snipe. The centerboard split the bottom plank and got stuck. It was very difficult to get it out. Fortunately the boat survived with a little help of glue.
– 4) What is the thing that most angers you in a race/regatta?
People who scream and shout and try to psyche you in tight situations. (To often I end up shouting back).
– 5) Which is the race/regatta that you remember with the most pleasure?
Swedish Championship in Motala 2006. 30 boats. I was sailing with one of my sons. The boat went like a dream. We were superfast and ended up in 3rd place.
– 6) And the race/regatta you would like to forget?
After a few years none. Even breaking a boom, capsizing in cold water or having travelled far but with no races being completed due to lack of wind seem nice experiences after some time.
– 7) Your "dream in the peak"? (Your sailing dream?)
To finish well in a major regatta preferably crewed by one of my two sons.
– 8) Sailing goals for 2022, and beyond?
In 2022 I hope to sail the European master in Valencia, the three major regattas in Sweden perhaps one in Norway or Denmark. I want to sail more in Italy. My general goal is to keep improving and to be as good as I can be with the time and resources at hand.
– 9) The most important people for you in sailing and in the Snipe?
My family has always been very important. (I sailed with my wife before my sons were old enough to crew for me). When I was a teenager I got a lot of assistance from the Göthlin brothers, Per and Mats. They were extremely kind and taught me a lot.
– 10) Why the Snipe?
Top class tactical sailing , its a simple boat but still very difficult to master, suits all ages, nice friendly people, well spread geographically
– 11) Your perfect sailing venue and your perfect sailing conditions?
Motala and Bracciano are very nice (and quite similar). Fresh water, sandy beaches, green space on-shore. I like mid wind when you have time to see whats happening around you.
– 12) Besides sailing which other sport do you practice?
Nothing on a competitive basis. I bike a lot.
– 13) Are you superstitious?
No.
– 14) Your perfect holiday?
With my family somewhere warm.