Emotion and Tradition in Brazil During the Snipe Hall of Fame Awards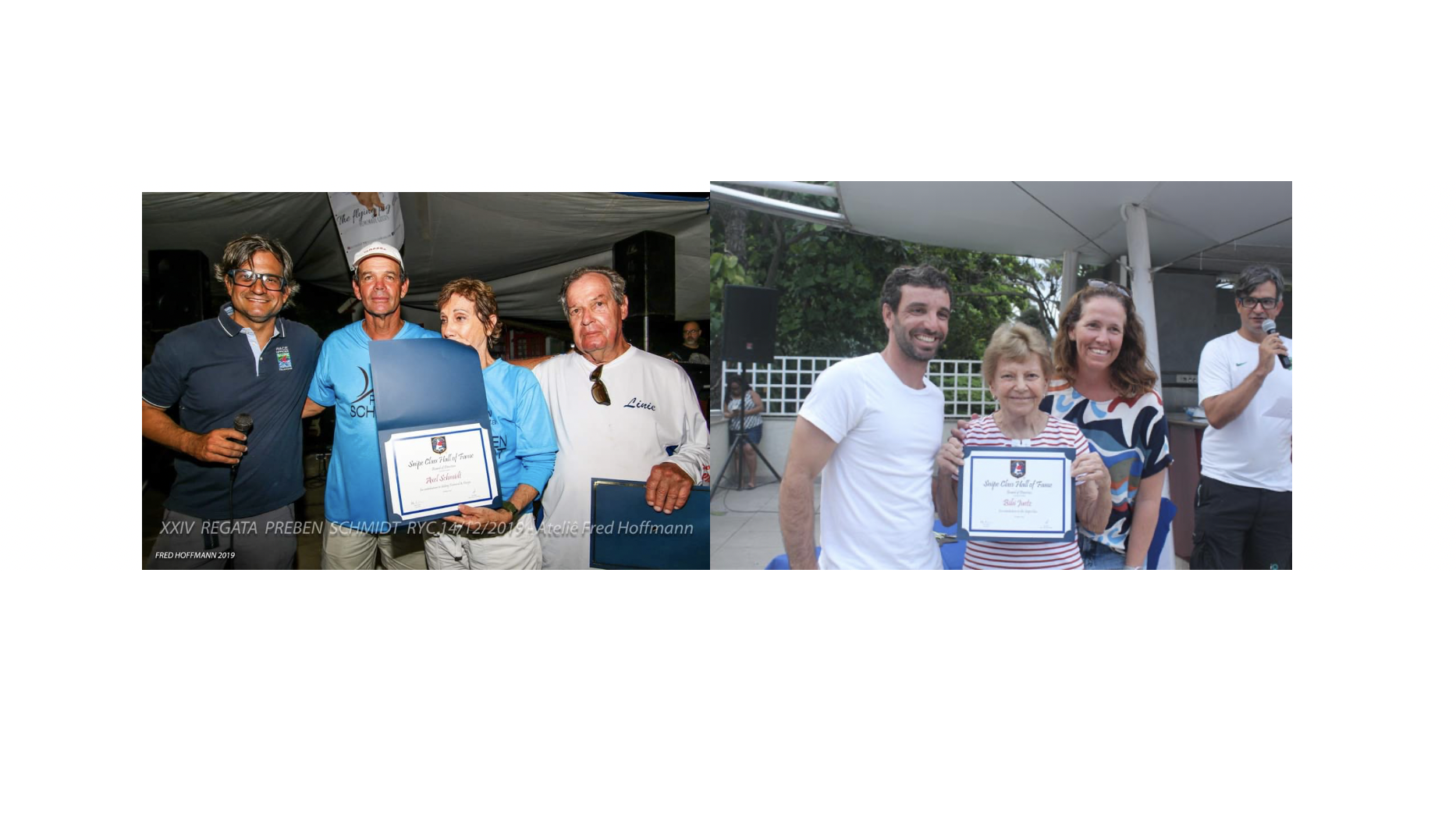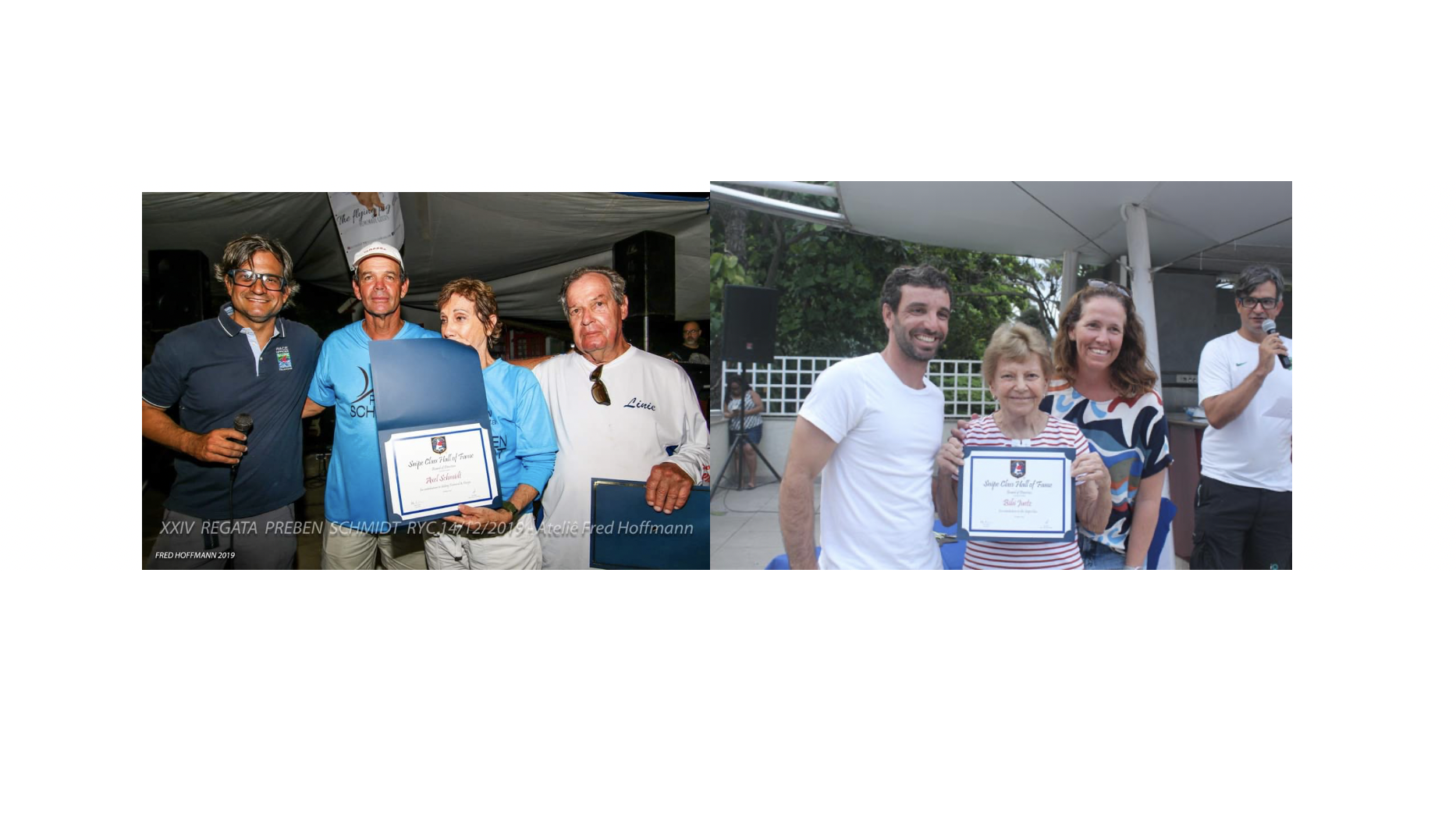 by Ricardo Lobato
The Hall of the Fame awards in Brazil happened during two ceremonies with emotion and great stories.
On 14th December, Schmidt brothers received the awards after the Preben Schmidt race promoted by the traditional Rio Yacht Club. Henrique Haddad, current Snipe World Champion, gave the Hall of Fames diploma to Erik Schmidt. Torben Grael, past Snipe World Champion and Hall of the Fame nominee, gave the diploma to Moema, representing Axel Schmidt who passed away last year. Erik gave an emotional speech remembering the differences of sailing today and in their time.
On 12th January, Bibi Juetz received the award in a ceremony at Iate Clube do Rio de Janeiro in a regatta honouring the Schmidt brothers. Breno Bianchi representing her crews, Renata Peliccano, representing their students and Henrique Haddad representing the Snipe Class. Breno talked about some of Bibi's championships.
It was another very emotion ceremony with Ivan Pimentel, Paulo Santos, Roberto Pellicano, Augusto Barrozo, Juliana Duque and Rafael Martins talking about their experience. Lars Grael also remembered some Schmidt's rivals like Reinaldo Conrad and also their sister, Margret Schmidt, who finished second in the 1961 Brazilian nationals, just behind her brothers.
In 2020, 8 new inductees will be award to the Snipe Class Hall of fame.
The SCIRA Hall of Fame honours individuals who have made outstanding contributions to the Snipe Class and Snipe competition. It was introduced by SCIRA in 2019 honouring three categories: Sailing, Technical Design and Contributors, –people who made significant contributions to the Snipe Class.
A large nominee list was submitted, and the initial ten inductees were chosen.
SCIRA Commodore Pietro Fantoni stated "The Snipe Class is strong today because of this first list of inductees: William F. Crosby, Hub E. Isaacks, Ted Wells, Id Crook, Carlos & Jorge Vilar Castex, Axel & Erik Schmidt, Earl Elms, Jan Persson, Bibi Juetz and Gonzalo Diaz. This first list is impressive.  All of us Snipe sailors and friends of the Snipe Class – and I can add, friends of the sport of sailing – have to thank them and their families and celebrate their induction for their victories on the water, their contributions ashore and for how they promoted our beloved Class…"