Eight Bells: Gonzalo Diaz Sr.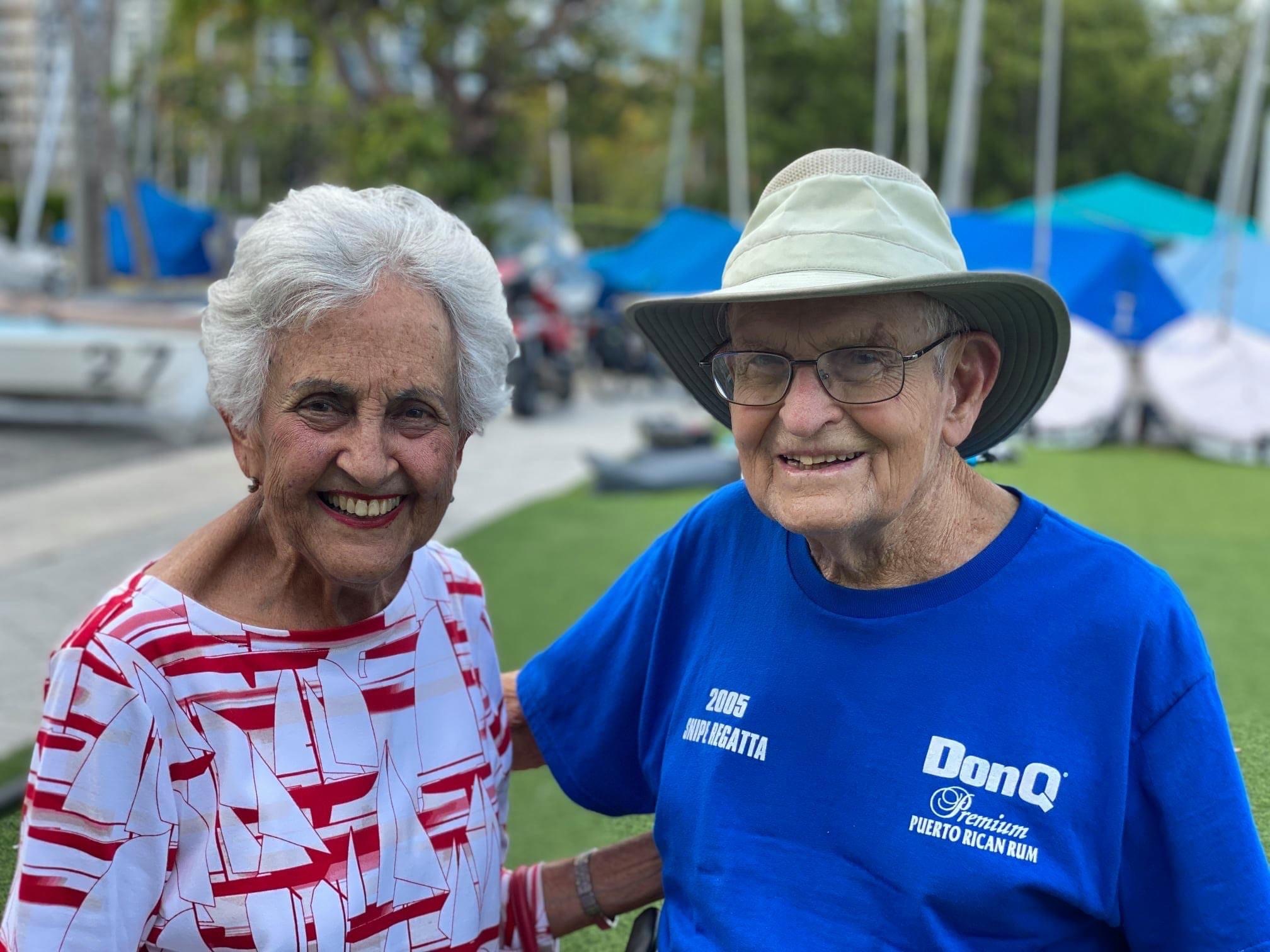 Gonzalo Diaz Sr., the "Old Man" as he was lovingly known to all of us, left us Friday morning at his home in Miami surrounded by his loved ones.
It's hard to say in a few words what Gonzalo was to the Miami Snipe Fleet, but also to the Snipe Class worldwide.
Gonzalo Diaz, Sr., was born in Havana, Cuba, in 1930. Among his many regattas and championships, he sailed for Cuba at the 1959 World Championships with his brother Saul, finishing second. In 1975 he finished second again at the Worlds, crewing for his son Augie. In 1980 he was elected SCIRA Commodore.
In addition to this, the Old Man was the creator of classic regattas such as the Comodoro Rasco and the Don Q and inspired generations of sailors. He was inducted into the Snipe Hall of Fame in 2019.
I personally have many fond memories of the Old Man. I enjoyed every minute spent with him. The usual "Sunday dinners" at his home were the meeting place for sailors, friends and family for years. His stories from the times when he was in Cuba or the first regattas in the United States were numerous, always told with his typical sense of humor. His hospitality, kindness, sympathy were unmatched.
A big hug to all his family.
"Attention Snipe Sailors! Attention Snipe Sailors!": The call to all of us in his unmistakable voice … he will be missed.
Articles for ST written by Gonzalo Old Man Diaz