Augie Diaz – Lucky AND Good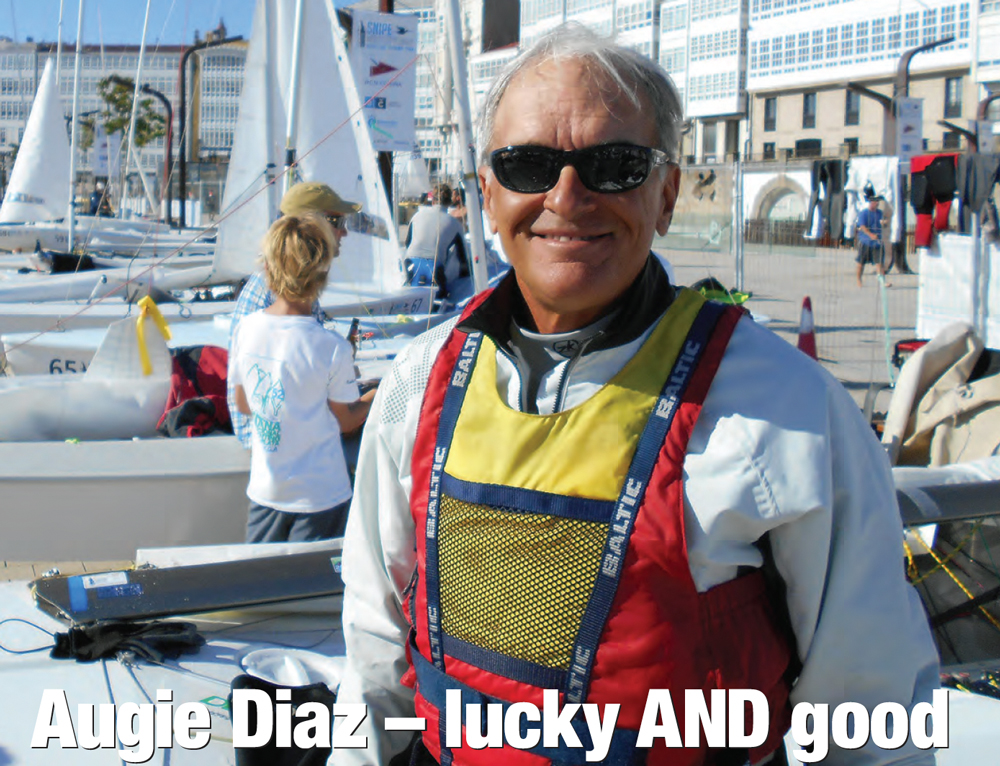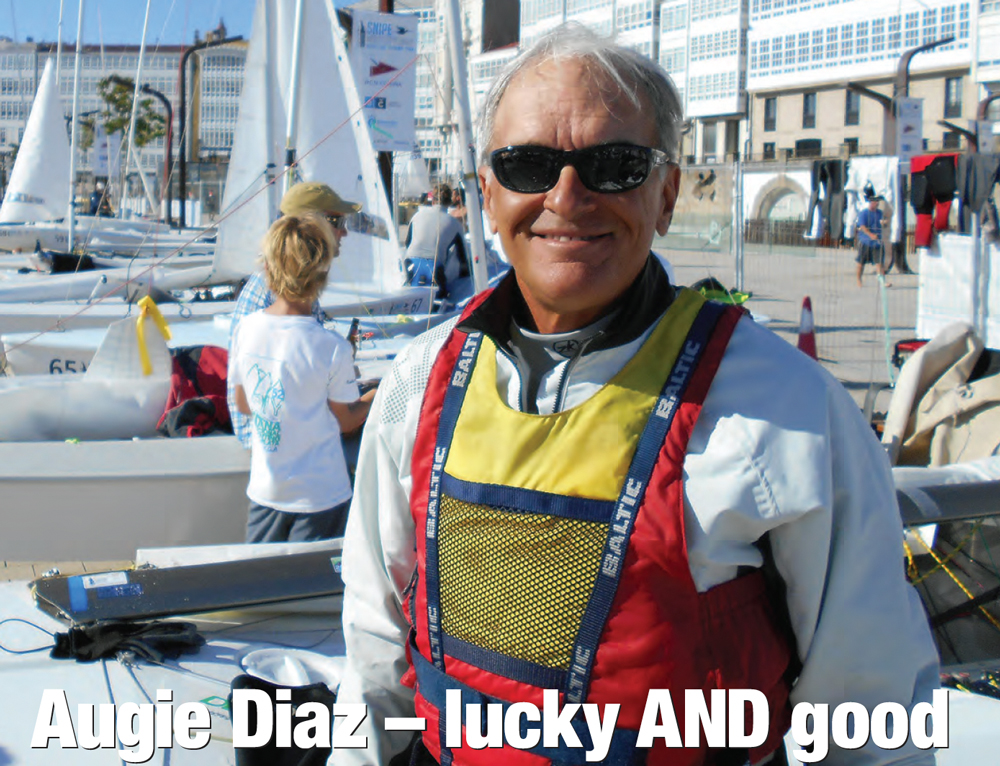 by Carol Cronin (from her blog "Carol Newman Cronin – Where Books Meet Boats " and from Seahorse Magazine)
When I sat down with Augie in September, during a postponement at the 2021 Westerns, I started off with the most obvious question: how do you keep winning for five decades in a class where the unpublished motto is "she who hikes the hardest goes the fastest"? It all boils down to luck, he replies—and also to good crews. Of course that's his answer; it always is. But after sailing against him for more than twenty years, I know just how much hard work goes into creating that "luck." Fortunately, we have time to dig a bit deeper before the AP comes down.
Not just winning races
One less than obvious fact: the guy has a big heart. He's always helping another new sailor get into the Snipe—and then helping them to get faster. Generations of sailors have joined the class because of the Diaz family; they stick around for its unique combination of competition and camaraderie, certain—partly thanks to Augie's example—that there will always be more to learn.