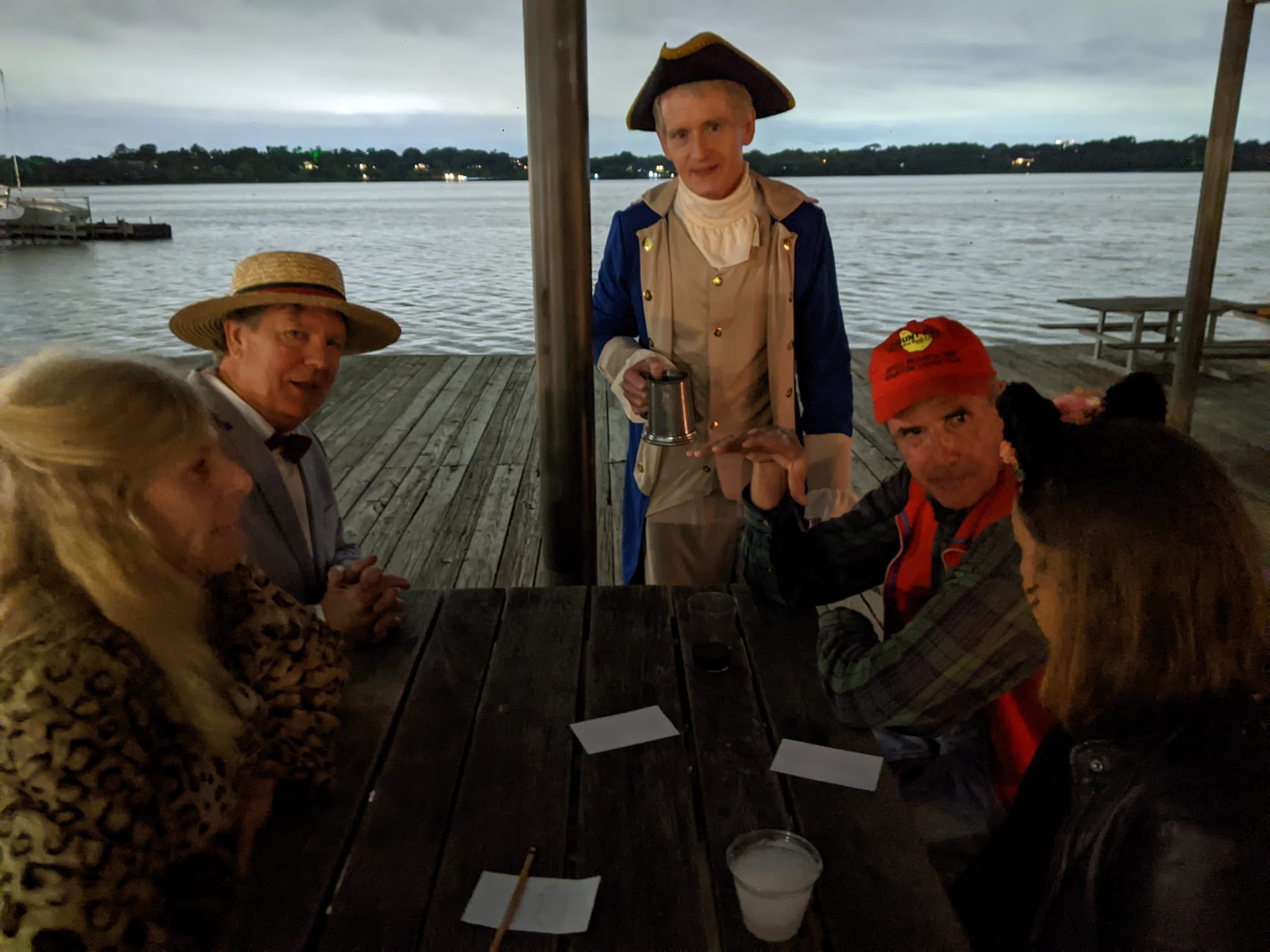 Dallas, TX, USA, October 30, 2022. Final results after 7 races (1 discard):
Gene Soltero & Laura O'Leary, 6
John Buckley & mary Buckley, 17
Joe Frey & Henry Frey, 18
Jose Babilonia & Mildred Bautista, 22
Doug Peckover & Ivana Alvarez, 31
Gene Soltero and Laura O'Leary won the championship.  Sean O'Leary won the coveted "Golden Boots Award" for the best costume.  Steve Luko and Emily Gomez as co-skippers won the "Best Newcomer" award.
Texas State Championship October 29-30, White Rock Lake, Dallas, Texas
Pos
Sail #
Skipper
Crew
R1
R2
R3
R4
R5
R6
R7
Net
1
30777
Gene Soltero
Laura O'Leary
1
1
1
1
1
1
(1)
6
2
31636
John Buckley
Mary Buckley
4
4
3
2
2
2
(8)
17
3
29775
Joe Frey
Henry Frey
2
(7)
2
4
3
5
2
18
4
30049
Jose Babilonia
Mildred Bautista
3
5
5
3
(5)
3
3
22
5
28099
Doug Peckover
Ivana Alvarez
(DNS)
2
6
8
4
7
4
31
6
298179
Tim Tetsch
Akash Kalsekar
7
3
4
7
8
4
(9)
33
7
29540
Art Matje
Penny Koller
5
9
(10)
5
8
6
7
40
8
29908
Jim Stillson
Katy Stillson
6
6
7
9
(DNS)
6
6
40
9
28369
Taylon Starr
Derek Morris
(DNS)
8
9
10
9
9
5
50
10
30404
Tim Capper
Amy Jones
(DNS)
DNF
8
6
7
11
10
54
11
29817
Steve Tzhone
Dunlop-Hurtado
(DNS)
11
11
DNS
DNS
10
11
71
12
27927
Gomez/Luko
Luko/Gomez
(DNS)
10
DNS
DNS
DNS
12
12
76
13
29956
A. Montgomery
J. Montgomery
DNS
DNS
DNS
DNS
DNS
DNS
(DNS)
84