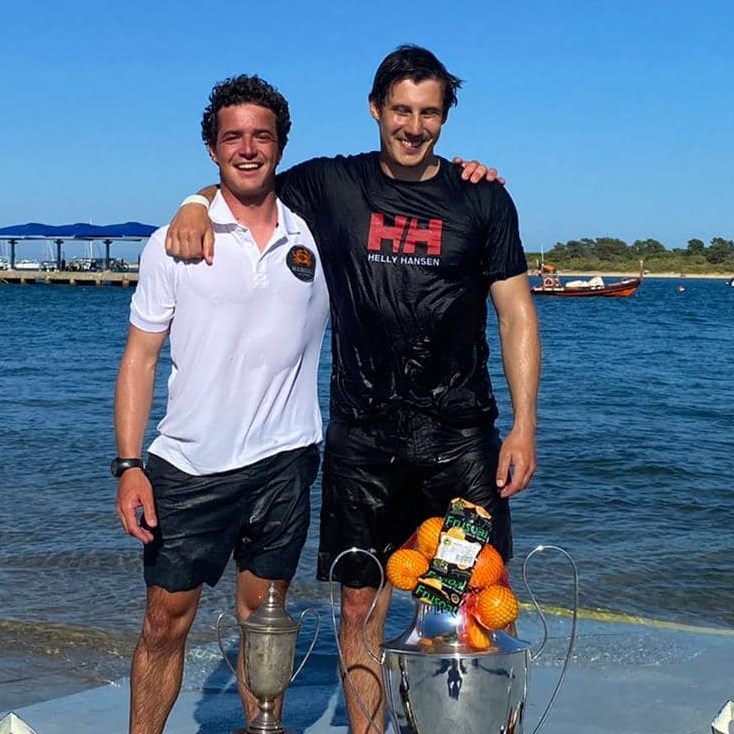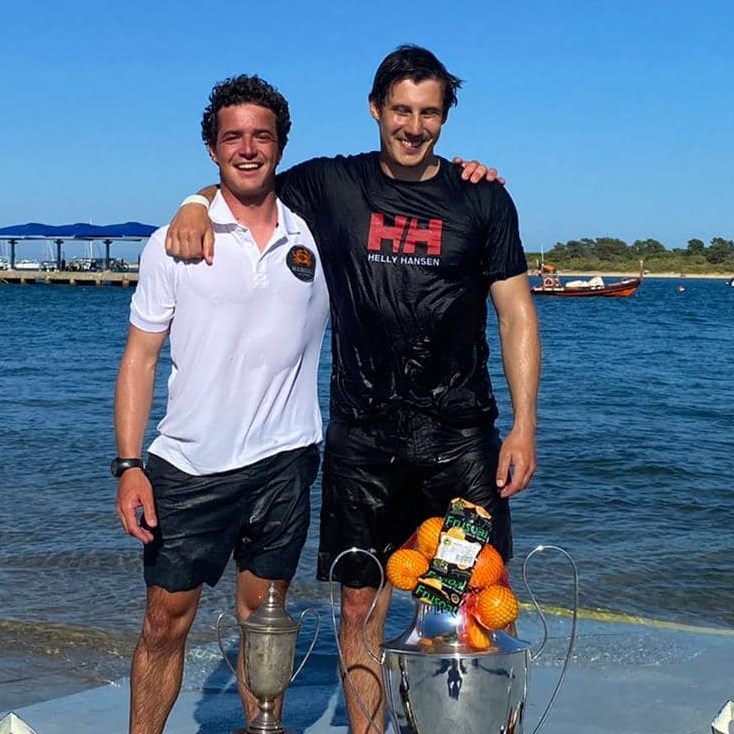 Tavira, Portugal, June 27, 2021. Final results after 7 races (1 discard):
Henrique Brites & Francisco Maia, 12
Tiago Roquette & Francisco Sousa Mauricio, 21
Antonio Silva Pereira & Ricardo Schedel, 31
Pedro Barreto & Sofia Barreto, 45
Miguel Leite & Nuno Coleta, 34
With 33 boats registered, the 2021 National Snipes Championship took place this weekend in the waters of Tavira. With wind between 12 and 15 knots, seven races were held.
Henrique Brites and Francisco Maia reached the highest place on the podium, becoming absolute national champions of the Snipe class.
Tiago Holtreman Roquette and Francisco Sousa Maurício took second place on the podium and first place among the Master crews.
The crew formed by the brothers Martim Sancho and Miguel Sancho won first place among the junior crews.
Congratulations to the winners and to the rest of the fleet that fought to the end, making this championship one of the most competitive in recent times.
Finally and to finish, congratulations to Clube Náutico de Tavira for the excellent organization both in the water and on land, providing a healthy interaction between all participants and companions.