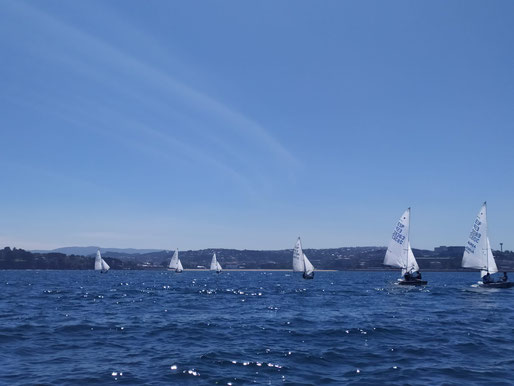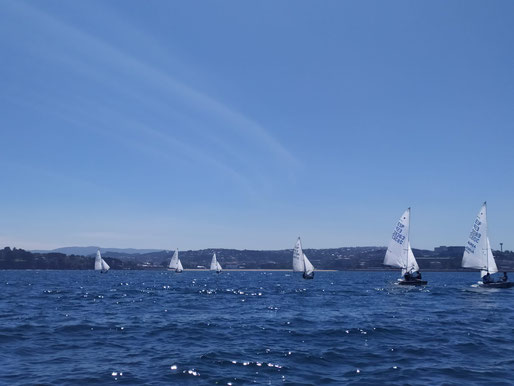 La Coruna, Spain, August 23, 2020. Roberto Bermudez de Castro and Juan Macineira won the event.
Roberto Bermúdez de Castro y Juan Maciñeira ganaron la XX edición de la Semana Náutica organizada por el Real Club Náutico de La Coruña, que en la clase Snipe estuvo dedicada a la categoría juvenil.
Las tres mangas de hoy han sido anuladas antes de terminarse por falta de viento, por lo que, tras muchas horas hoy en el agua sin poder terminarse ninguna prueba, la clasificación provisional de ayer se convierte en clasificación final.
Esta competición era clasificatoria para el equipo de la federación gallega de vela que competirá en septiembre a Almería al campeonato nacional. Los regatistas que lo formarán serán Manuel Lorenzo (Real Club Náutico de Vigo)-Marcos Fernández (Real Club Náutico de Portosín); Jaime Herrero-Juan García Tizón, y Jorge y Marta Tábara, todos del Real Club Náutico de La Coruña.
El patrón vencedor, Roberto Bermúdez de Castro, en cambio, irá a participar al Campeonato de España de la clase olímpica a la que está más vinculado en los últimos años, Láser Standard, que se celebrará en las mismas fechas en Ibiza.