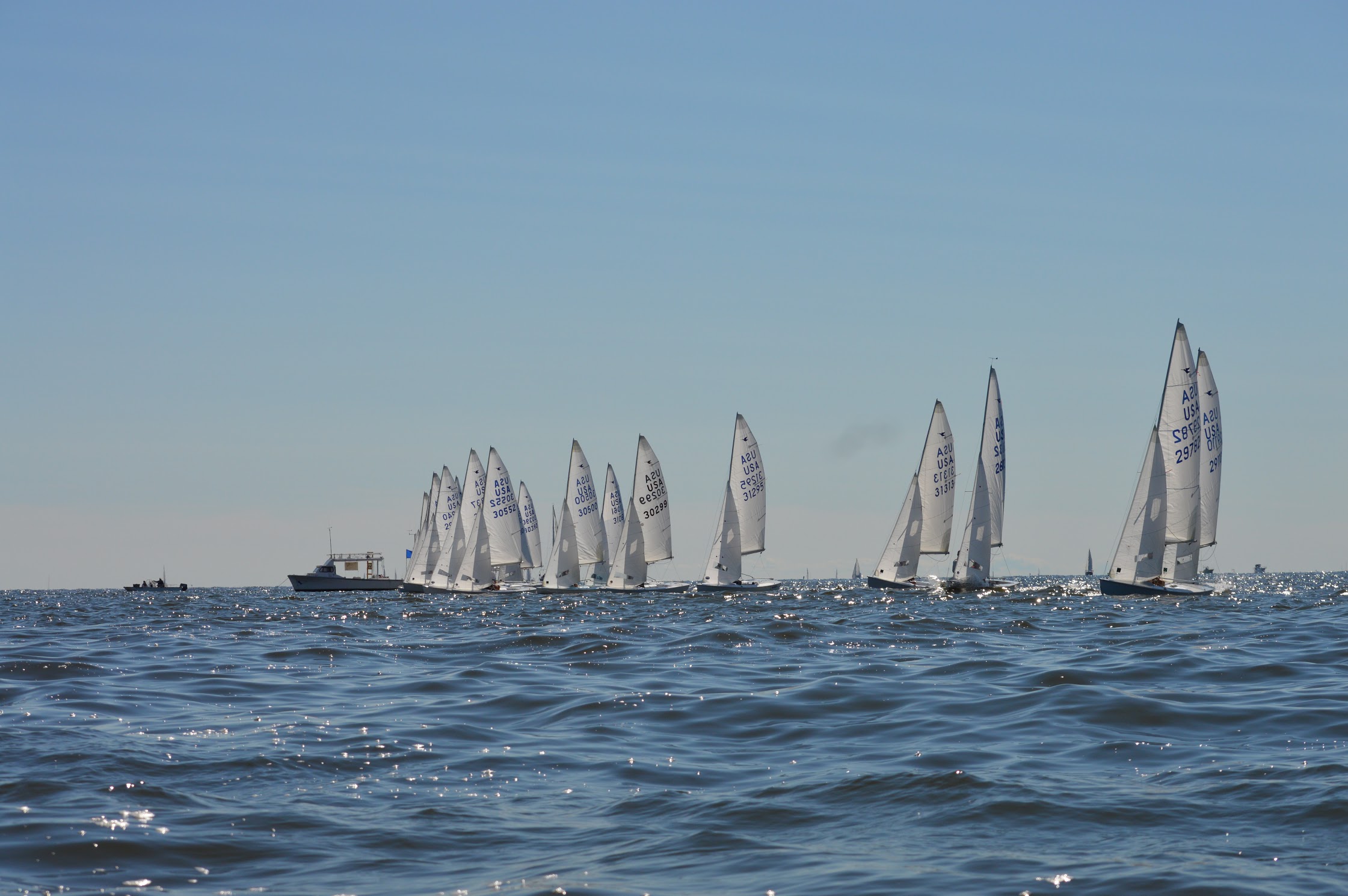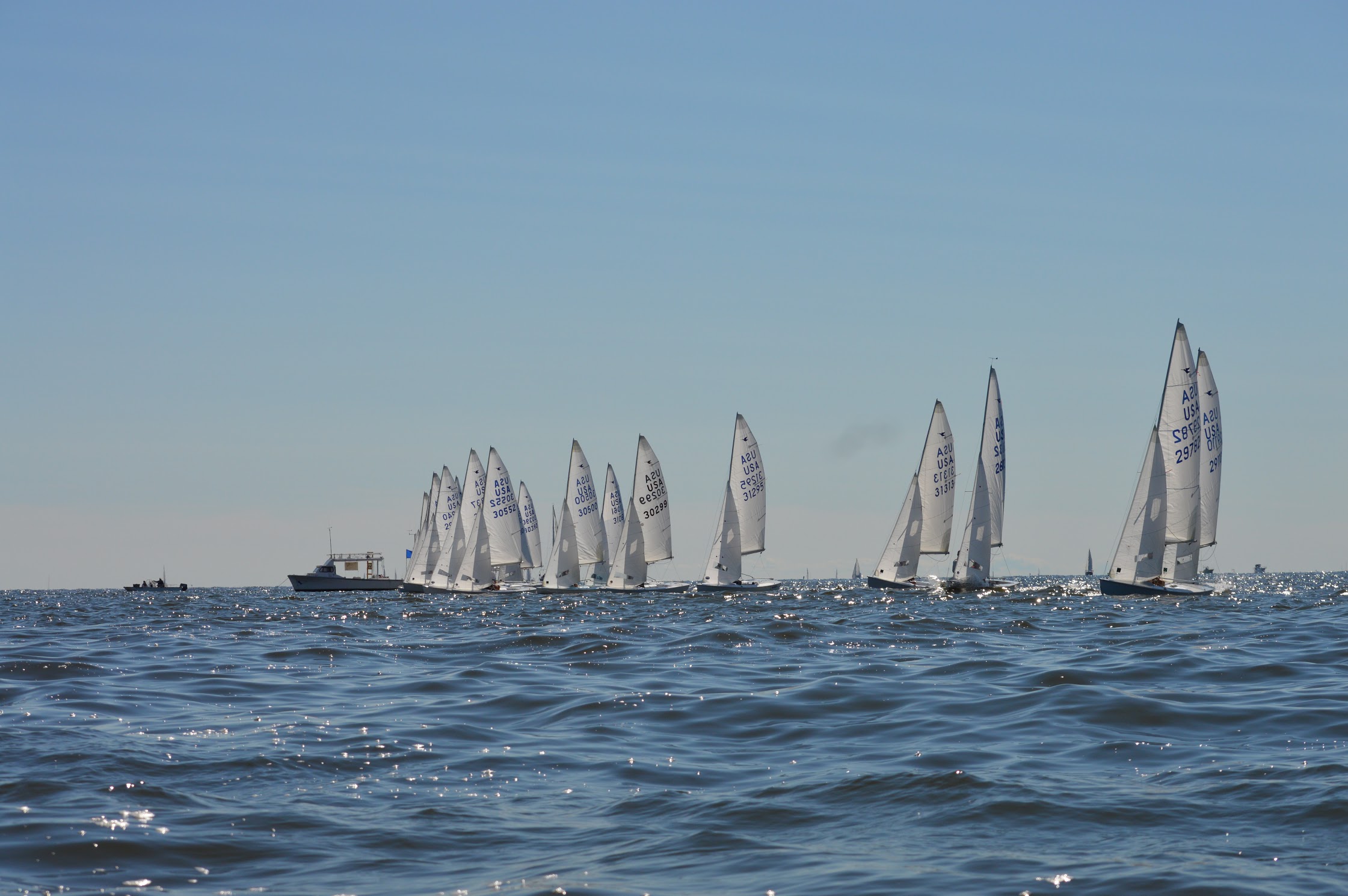 Annapolis, MD, USA, October 4, 2020. Final results after 5 races:
Ernesto Rodriguez & Kathleen Tocke, 22
Tyler Mowry & Izzy Fadullon, 28
Charlie Miller & Lindsey Kloc, 33
Noah Zittrer & Watt Duffy, 33
Carol Cronin & Kim Couranz, 37

Report (source Snipe Fleet Annapolis):
Lots of Energy at the 2020 Frigid Digit/ACCs!
It was a little Frigid and breeze never got out of single Digits at the 2020 Snipe Frigid Digit on October 3-4, but in the world of COVID, it was a fun, crystal clear fall weekend with a great turnout of new and old Snipe sailors alike!  Twenty-eight teams competed for the 2020 Atlantic Coast Champion title that was awarded to the winner of the Frigid Digit. Snipe rock stars Ernesto Rodriguez/Kathleen Tocke (Miami) had to work hard in light and variable conditions to beat up-and-coming "Next Gen" Snipe sailors Tyler Mowry/Izzy Fadullon (Annapolis/SSA) in 2nd and Charlie Miller/Lindsey Kloc (Salem MA) in 3rd.  Rounding out the top 5 were Noah Zittrer/Watt Duffy (Texas) and Carol Cronin/Kim Couranz (Newport/SSA).  Noah Zittrer was also given a special prize for best "First Snipe Regatta" sailor.
After some great fall breeze the week leading up to the regatta, a heavy high pressure settled onto the Mid Atlantic region for the weekend. The Saturday forecast called for a dying northwester and on Sunday even less from the east – typically never a good direction – and with cool air and warm water temperatures, no chance for any kind of a thermal "sea breeze". As Stuart Walker always said "If it blows from the north, go left; if it blows from the south go right; if it blows from the east, go to Marmadukes!" But as we all know, 2020 has been anything but typical with many days of easterly breeze, and this weekend continued to trend.
The fleet left SSA on Saturday in cool, sunny conditions with the aforementioned light and dying northwester. By the time the fleet got to the race course, a postponement was up waiting for the breeze to settle down. Once the light breeze settled in from, surprise, the northeast, racing finally got under way. While there were a lot of shifts and pressure differences, and of course some of the infamous Annapolis Washing Machine powerboat chop, two races lasting an hour each were completed. The conditions made for very challenging sailing and positions changed frequently. Staying in the pressure was the key to success.
Sunday actually turned out to be the better day. With a forecast easterly direction, the breeze settled in much more quickly at 5-8 knots again from the northeast and and racing started on time. The courses were shortened to 30-45 minutes and the racing  was extremely tight. There were fewer position changes than Saturday, but still many opportunities to make gains (and losses!) with 20 degree shifts. The race committed attempted to complete four races which would allow for a discard. However, after three races with multiple general recalls, the breeze was too unsteady to continue as we approached the daily time limit.
An indication of how tough the sailing was reflected in that over the 5 races sailed, every competitor had at least one double-digit finish.  Only Tyler/Izzy could claim a day with all top 10's.  Only Ernesto/Kathleen could claim winning more than one race (they won 2).
Most exciting for the fleet was the fantastic blend of both Women's, Coed, and Men's teams, as well as the good representation (over 50%!) of "Next Gen" vs."Veteran" Snipe Sailors.  There were 8 women skippers, 7 completely female teams, and 2 sets of sisters!  "Next Gen" is defined a little loosely, but 17 boats had skippers in the "Under 30" thereabouts, including many top level current and recent college sailors.  We even had three sailors that were literally "Next Gen" – Christian Filter, Bryan Stout and Iain McSweeney and two crews Anna Wiatrowski and Maddy McSweeney, making their Snipe parents proud!
Thanks to Rich & Carol McVeigh for being Regatta Chairs (and choosing the cool Moscow Mule mug trophies!) as well as to PRO Mark Hasslinger and his team who had a super hard job with our competitive fleet and shifty conditions with skeletal manpower due to COVID restrictions (only 1 or 2 people per RC boat). A big thanks to the Fleet 532 members who have generated a lot of enthusiasm for Snipe sailing this nutty year and made boats available for others to sail: Brett Davis, Brian Hetherington, Bianca Mesa, and Henry Filter.
A very special thanks to the Severn Sailing Association for doing the hard work to remain open safely during the COVID-19 pandemic so we could maintain much needed "normality" under the circumstances. Videos courtesy of Kathleen Tocke.
More Pictures
Jill Bennett: https://photos.app.goo.gl/NBDv27caeYwPHSw86
Weather Mark (Charlie Kraft): https://www.dropbox.com/sh/xob29hmg8czsuc2/AADV4hlgoaTmEI0B5u8VwR9La?dl=0
Matt Peter (USNA): https://drive.google.com/drive/folders/12wUqxjb2PVKNf2SDl0cRkpHx-sHRT-kA?usp=sharing