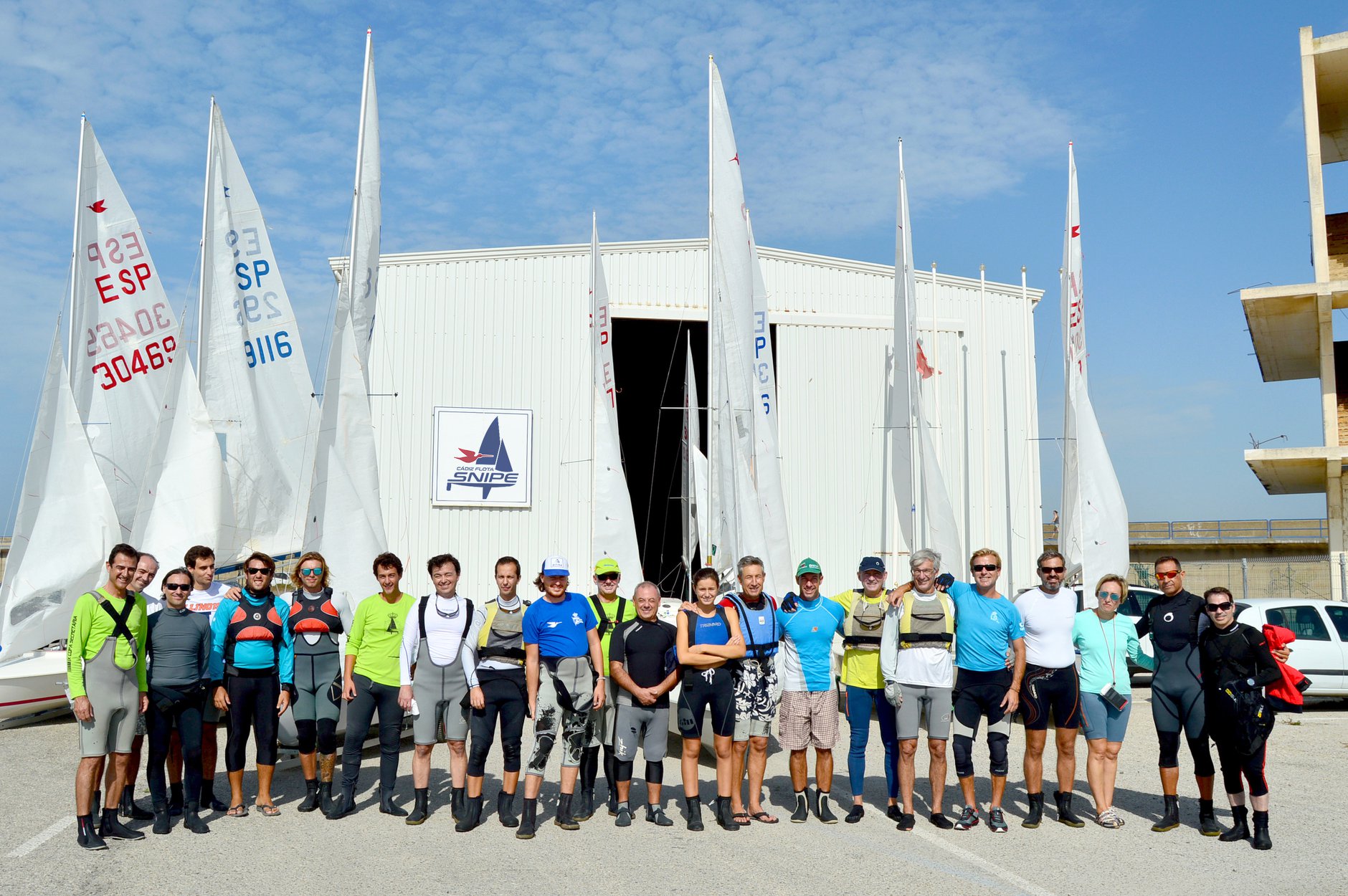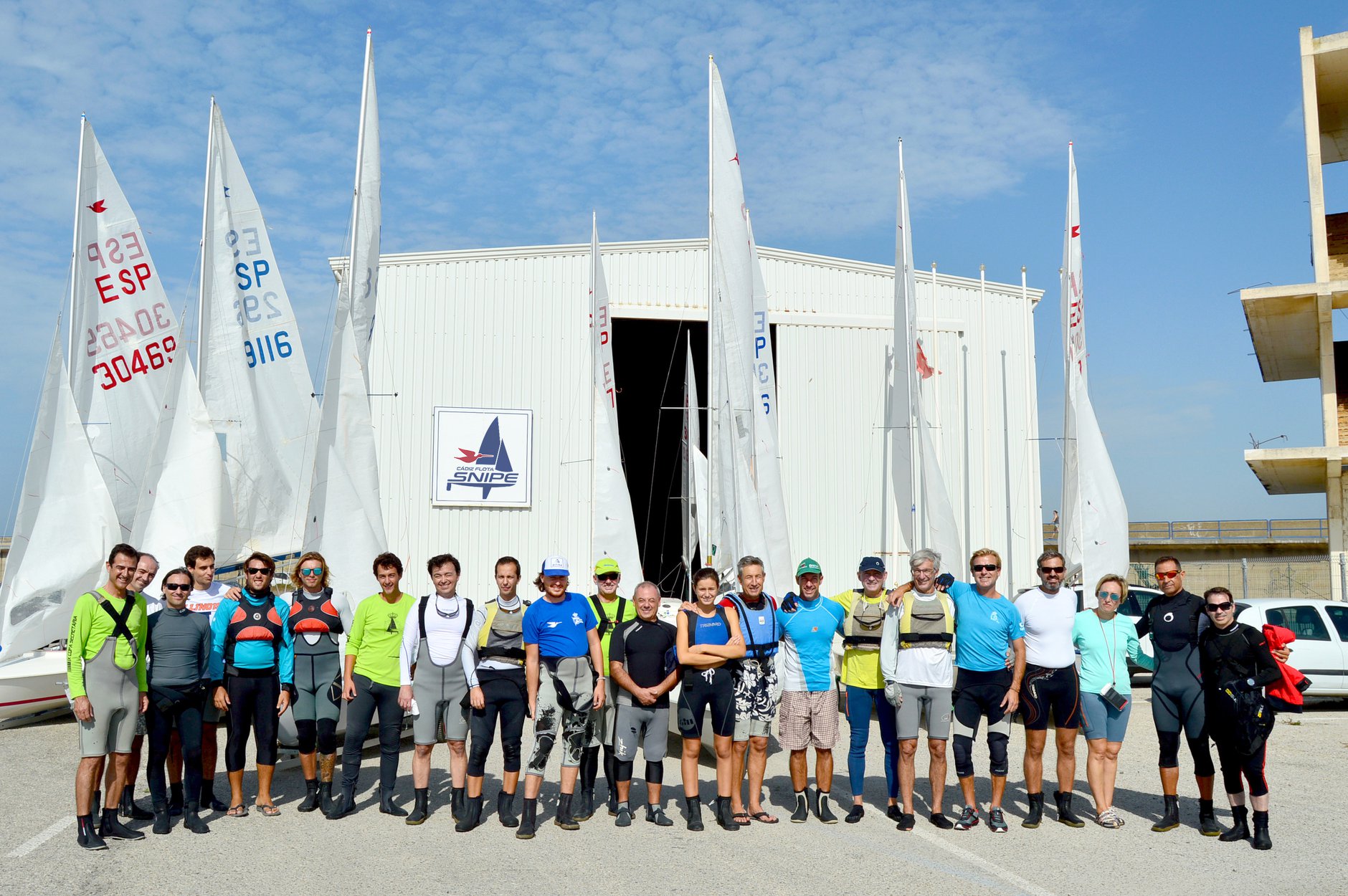 Cadiz, Spain, October 12, 2019
Cádiz Snipe Fleet organized last Saturday the Hispanidad Regatta, punctual for the winter league of the class, which was attended by numerous boats from the Club itself , from the UCA (University of Cádiz) and the Navy Regatta Commission.
The day began with a strong east wind that rolled south before the first round, so the committee took advantage of the null start to change the race course. After completing the triangle the first boat to cross the finish line was the tandem David Blanco and Javier de la Calzada, way ahead on the bulk of the pursuers. In second place came Ignacio Iturrioz and David Domínguez and third place went to Gerardo Oses and Gonzalo Concha.
In the second race the wind increased, reaching gusts of 20 knots, which required the crews to test themselves thoroughly. After completing the course, it was David Blanco and Javier de la Calzada again who repeated victory, while the second and third place went to the crews formed by José Antonio Garrido and Pepe González and Alfonso Díaz Canel and Nono Martín respectively.
Among the UCA students, the Iturrioz – Domínguez tandem was first, with Ignacio and Eduardo Zalvide second and Enrique Guerrero and Antonio Atenet third.
After this regatta, the general classification for the winter league continues to be commanded by Gerardo Oses and Gonzalo Concha, followed ten points by Alfonso Díaz Canel and Nono Martín, while Juan Manuel Pérez and his daughter Helena keep the third place.
The next meeting of the class calendar will be on Saturday, November 9, penultimate of a season that will end on December 14 with the traditional "Regata del Jamón", when the best crew will win an Iberian Ham, to be shared with all the participants.
Cadiz Fleet information is available at www.facebook.com/flotasnipecadiz
@flotasnipecadiz