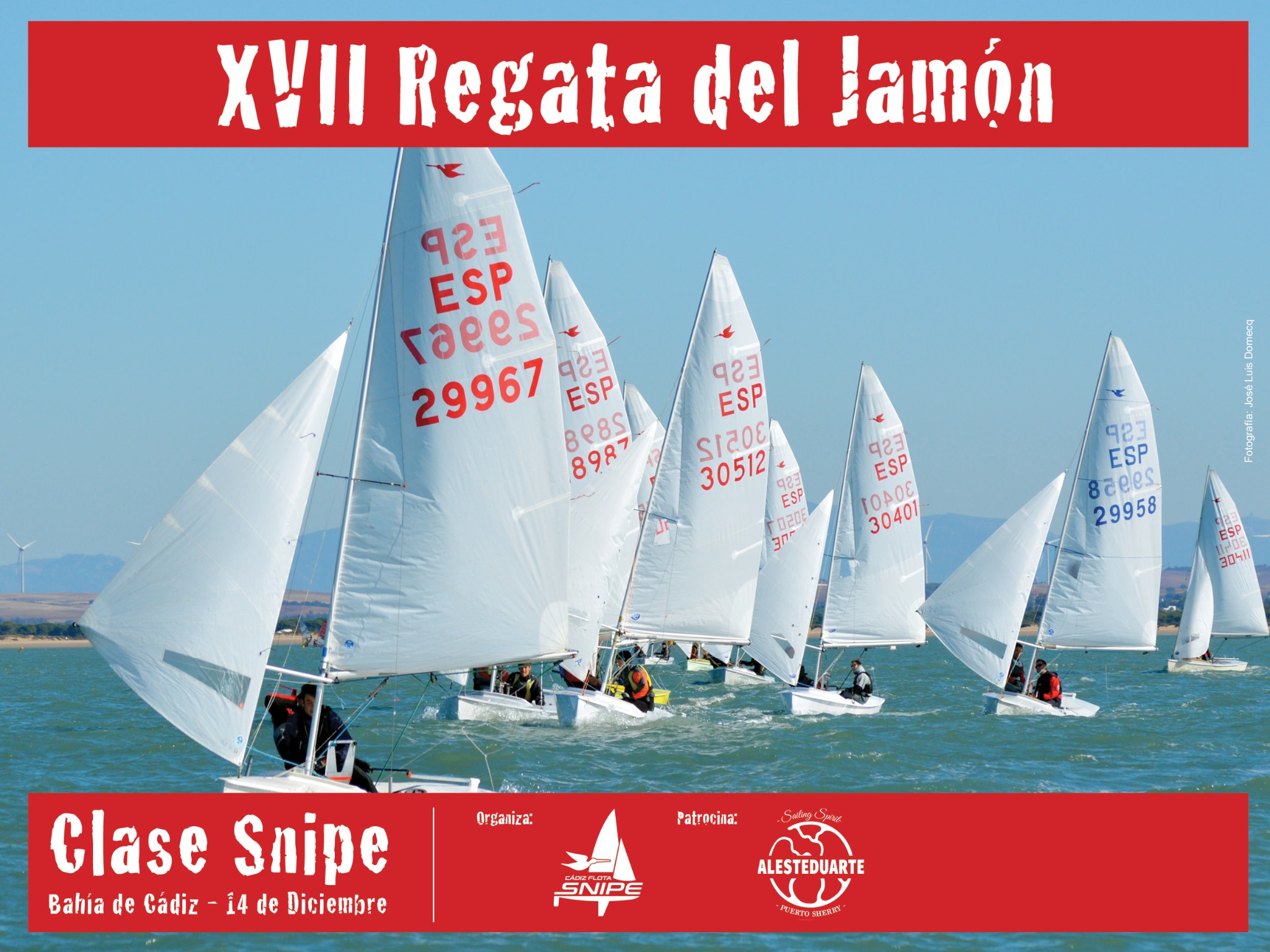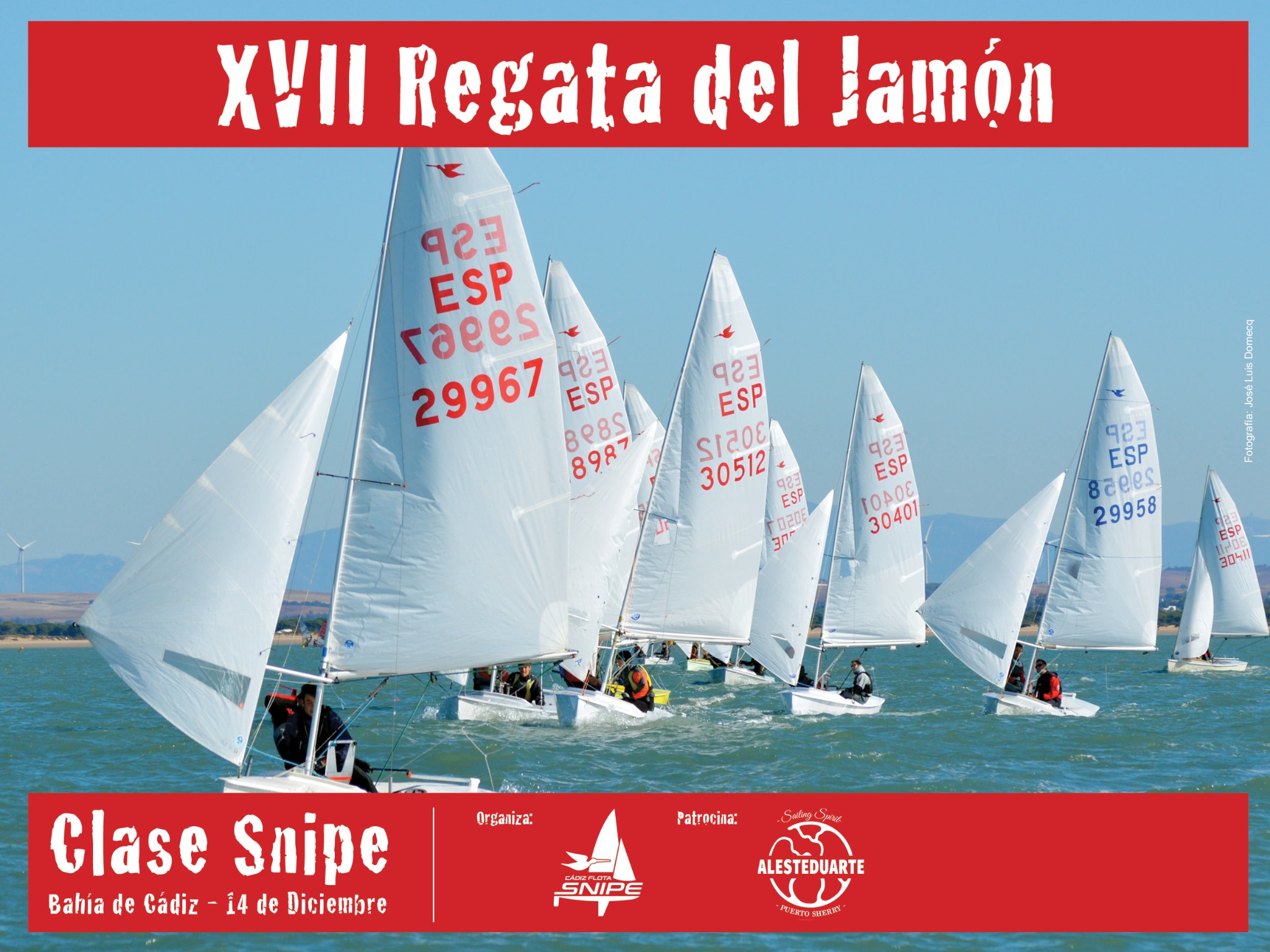 Cadiz, Spain, December 14, 2020. Cadiz Snipe Fleet closed their 2019 League with the traditional "Regata del Jamón" (The Iberian Ham Regatta) last Saturday, which on this occasion was celebrating its XVII edition. Although there were notable absences of some regulars, they had 15 boats in the water, running two legs with a very shifty northwest of 10 – 12 knots in the first and 8-10 in the second, which made the racecourse quite complicated. After the two legs, the crew formed by Gogo Garrido – Pepe Knight were crowned as winners under the traditional condition of sharing the prize with the rest of the contenders. David Blanco – Aroa Rubio and Alfonso Díaz-Canel – Nellín Bermúdez followed up in the classification.
After this last regatta of the year, Gerardo Oses takes the overall League (Cadiz Fleet Ranking) for the second consecutive year, which has had 22 different crews all over the year. So Cadiz Snipe Fleet 2019 league winners are Gerardo Oses – Gonzalo Concha, with Juanma Pérez – Elena Pérez in second place and Alfonso Díaz-Canel – Nono Marín in third.
The day ended up with a meal at the Real Club Náutico de Cádiz where they paid a well-deserved tribute to Eugenio Sánchez Martín-Conde, who was one of the precursors of the rebirth of the Fleet 20 years ago, and Javier Aristegui, who returns to sailing after a few years of absence.
2020 League will kick off on Jan 11. More info on the Fleet at www.facebook.com/pg/flotasnipecadiz
Jaime Parga
C.D. Flota Snipe Cádiz | Flota 866