Indianapolis Windy 500 Regatta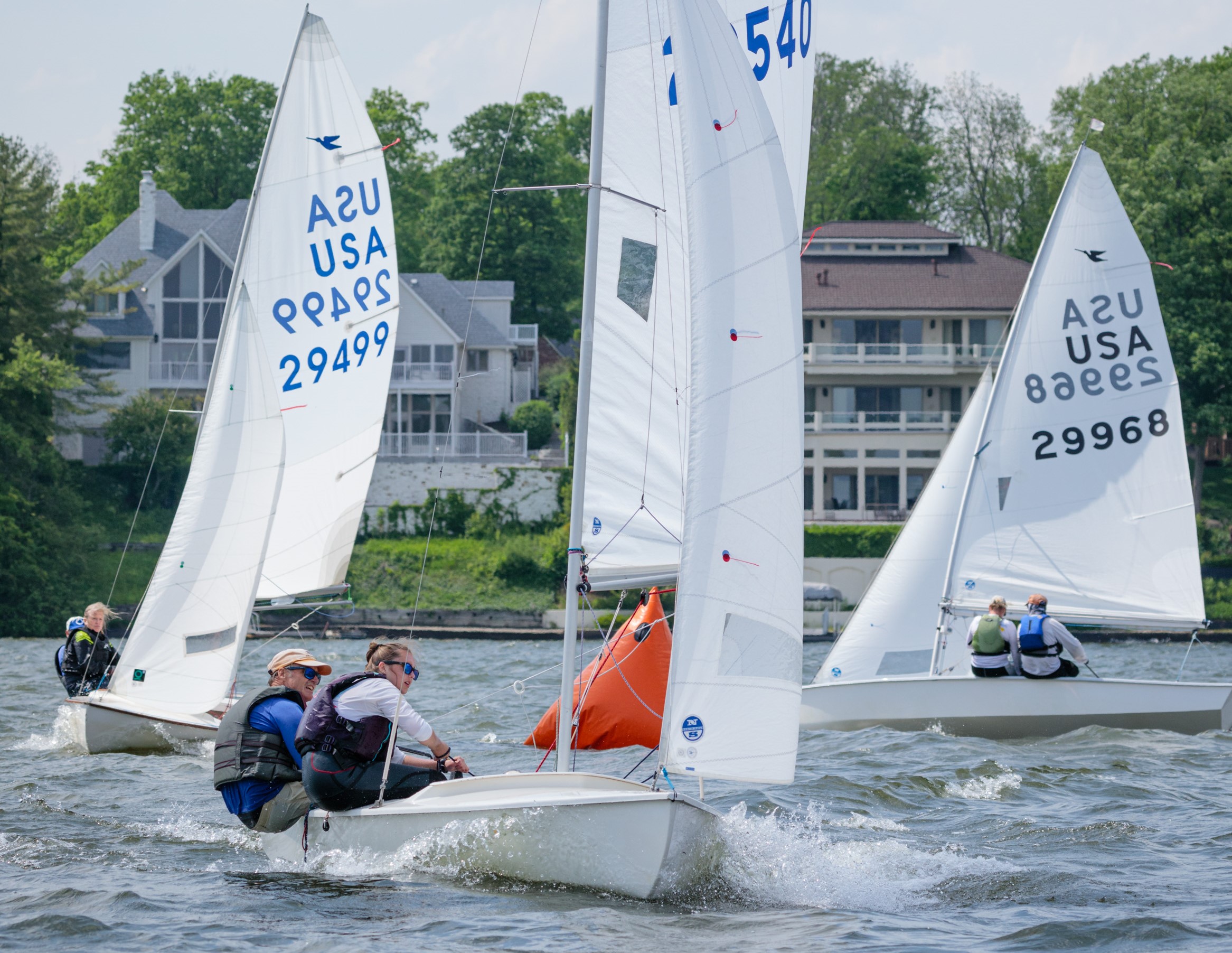 Indianapolis, May 19, 2019. Final results after 7 races (1 discard):
Doug Hart & Abbie Binzer, 8
Art & Jennifer Rousmaniere, 10
Howard Miller & Ryan Wilkerson, 23
Report by Art Rousmaniere
It was truly a Windy 500
The regatta title fit the sailing conditions on Geist Reservoir outside Indianapolis over the weekend of May 18-19 with blustery and classic shifty winds from 10-20 knots over both days. Competitors from 5 states were treated to the wisdom and experience of Doug Hart who conducted a Snipe rigging and boat handling clinic on Friday and Saturday morning with both land-based and on-the-water sessions. Without exception, everyone left the regatta feeling sharper and with plenty of specific skills and techniques to work on.
Photos courtesy of Bill Crawford (http://harborpictures.com/)