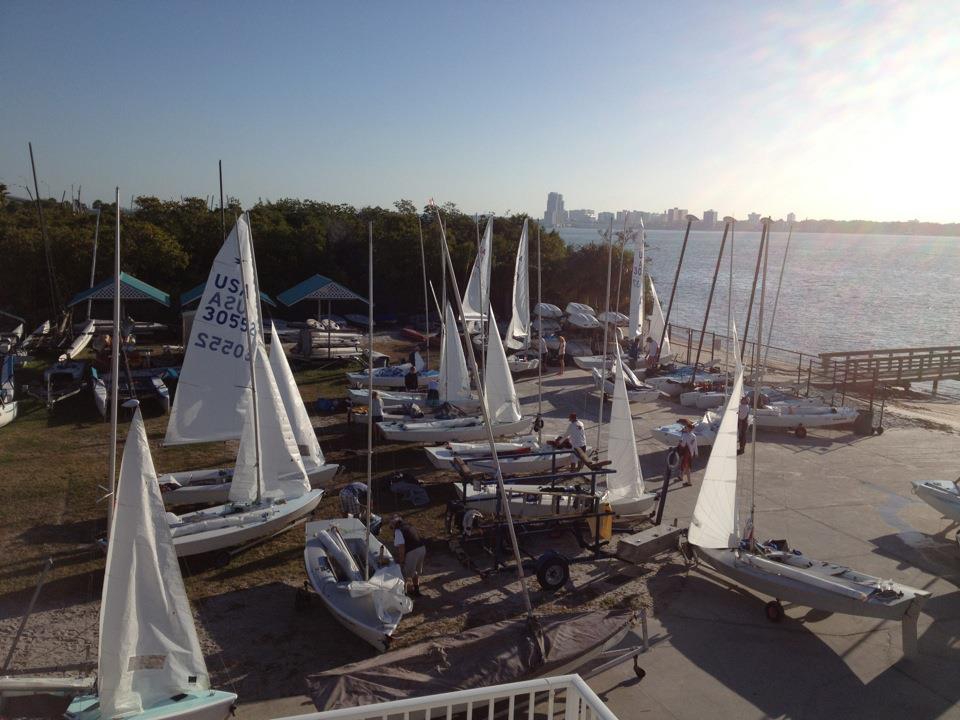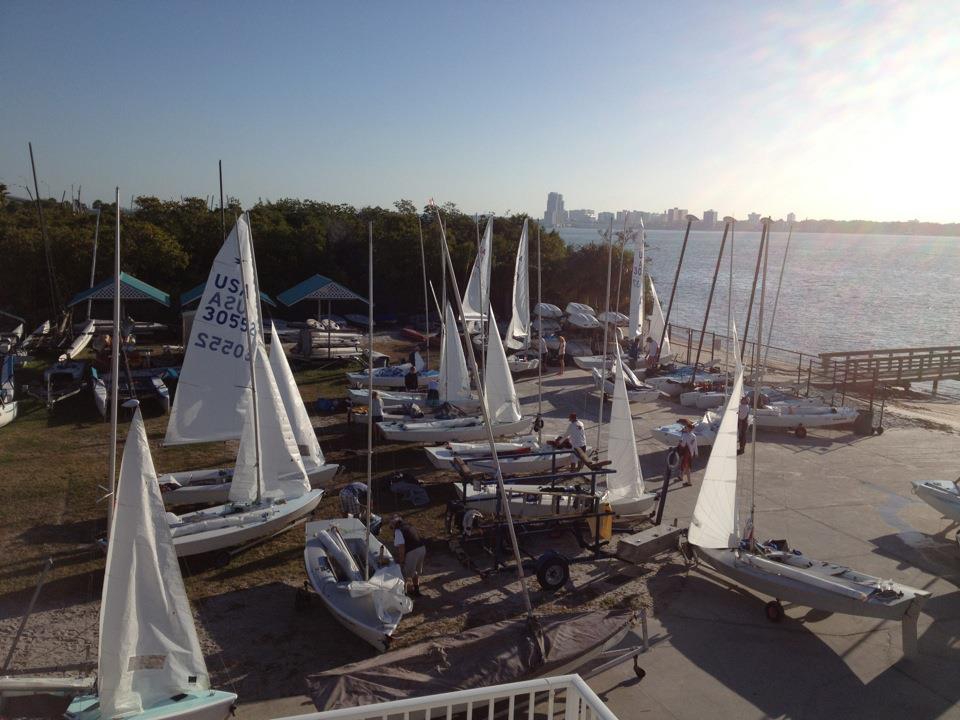 Clearwater Yacht Club
March 12-14, 2012
Thirty-one Snipes from Europe, South America, and North America attended the 2012 Snipe Midwinters, one of the best attended and most international events in several years. Clearwater Yacht Club has run this event for seventy-six years, making it the oldest Snipe regatta in North America (and possibly the world).
The first half of the three day, eight race series was sailed in a shifty offshore easterly that gradually faded off from its first peak of 12-15 knots. In the afternoon on day two a moderate seabreeze filled for the final race, and two races on the last day were sailed in a 10-14 knot northwesterly which rewarded boatspeed upwind and downwind.
Ernesto Rodriguez/Megan Place posted such consistent finishes that even an OCS in the last race couldn't keep them from winning the event. Kevin Reali and Tim King (St. Pete, FL) managed to stay within three points of the leaders, even after they lost a tiller extension halfway through the last race. Emanuel Aghem and Luciano Pesci from Argentina rounded out the top three.
The second stop on the Snipe Circuit is Miami's DonQ Regatta, which runs March 16-18. Thirty-five boats from eight countries are registered to date.
Top five:
1. Ernesto Rodriguez/Megan Place 16
2. Kevin Reali/Tim King 19
3. Emanuel Aghem/Luciano Pesci 39
4. Arthur Blodgett/Julia Melton 47
5. Carol Cronin/Kim Couranz 50