Sua Maestà IV
The newly restored Snipe (Beccaccino) "Sua Maestà IV" was launched in Sanremo last weekend! Here the news from the lucky owner Umberto! Nicola Rugarli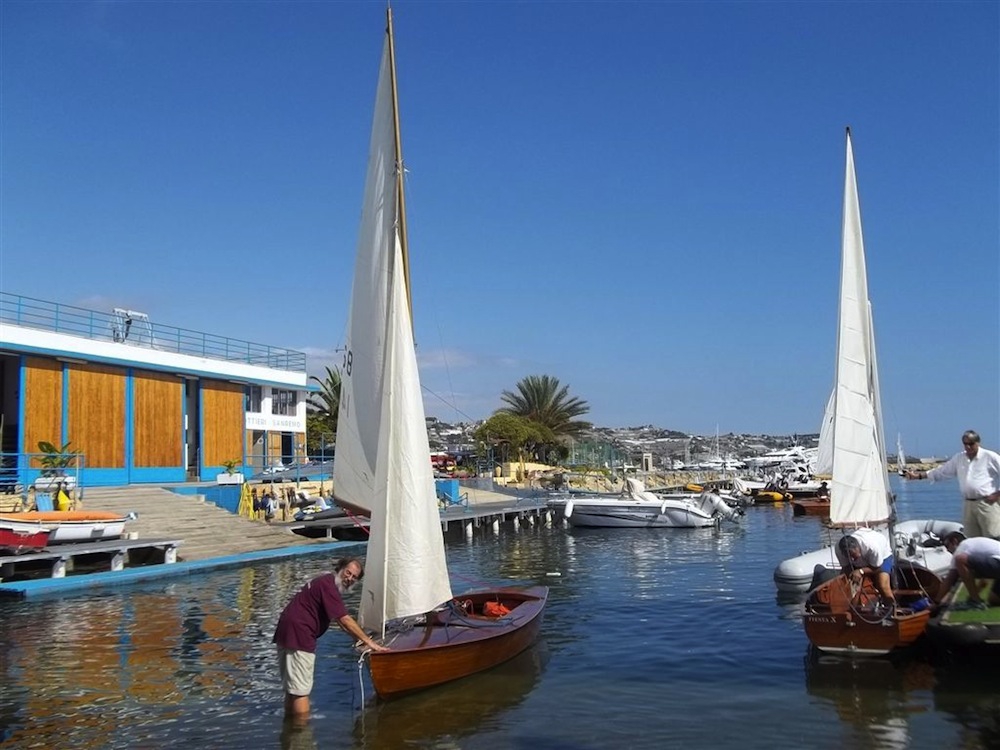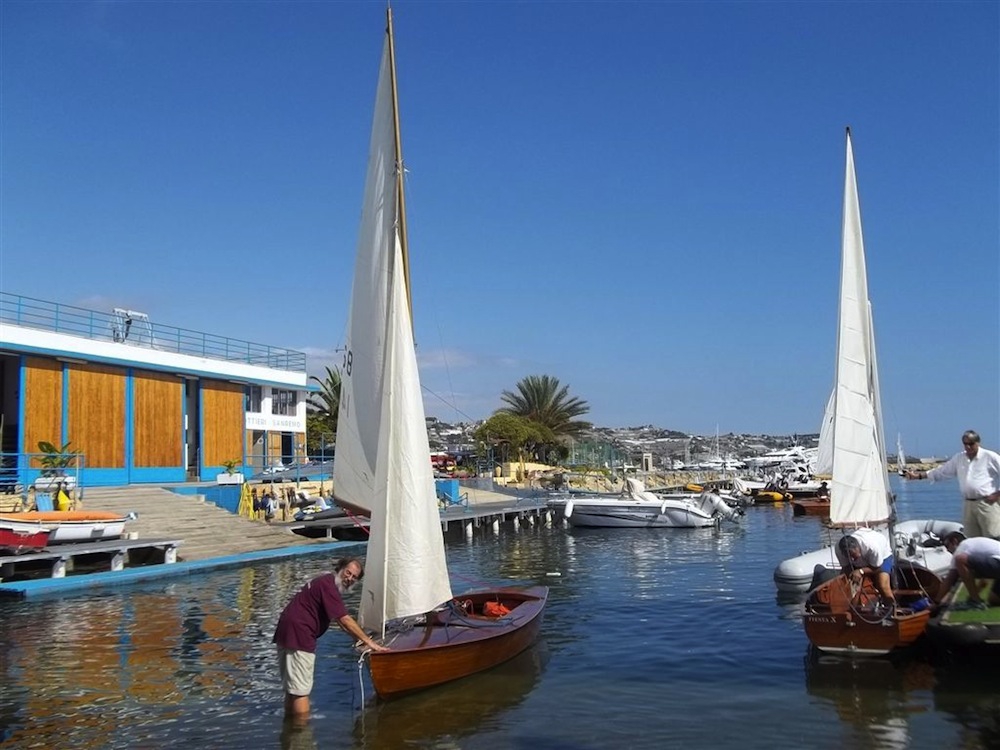 The newly restored Snipe (Beccaccino) "Sua Maestà IV" was launched in Sanremo last weekend! Here the news from the lucky owner Umberto!
Nicola Rugarli
I like to let you know that Sua Maestà sails again, as you can see in the pictures: she didn't sink neither shipped water and showed to be strong and well restored.
We collected lot of useful information and suggestions from Krantz and Marco Prosperi who sailed Perdisa's "Nin V" . They gave us informations for tuning the mast and improving our speed.
Launched the boat, Fabio and I, "invited" by the committee boat, were "involuntarly" involved in 2 races. Although we didn't know the boat and the race course and wi did a bunch of bad jibes and tacks, anyway we completed the races inside the time limit and … we didn't finish last (see the results)! Well … second last, because the last was in front of us but he crossed the finish line on the wrong side …
Sponsors of the event were Pat and Claudia.
Excellent party on saturday and prize-giving on Sunday, organized by Circolo Velico Capo Verde and prize giving. Grazie mille to Gina Zaoli and her staff. Everything was amazing!!!
Umberto Niola – Snipe "Sua Maestà IV"
Snipe I-14168 "Sua Maestà IV" Certificato di stazza: 374 peso: kg.193 armatore: Umberto Niola flotta iniziale: S.Giorgio porto di armamento iniziale: Luino costruttore: Rovira (Badalona-Spagna) anno: 1963 stazza: Orta 4/7/63 Ing.Gianluca Badò