Save the Date – 2021 Snipe North Americans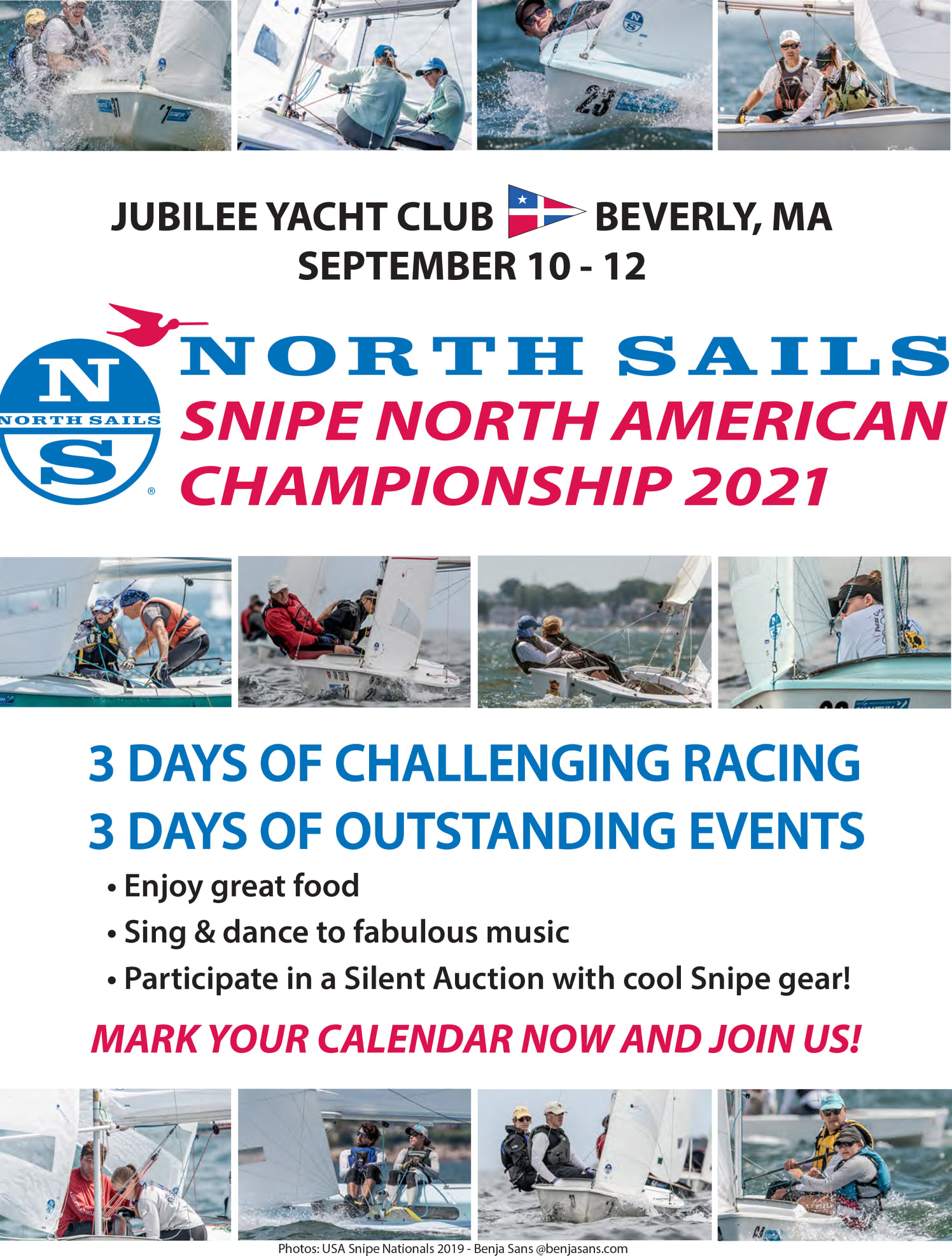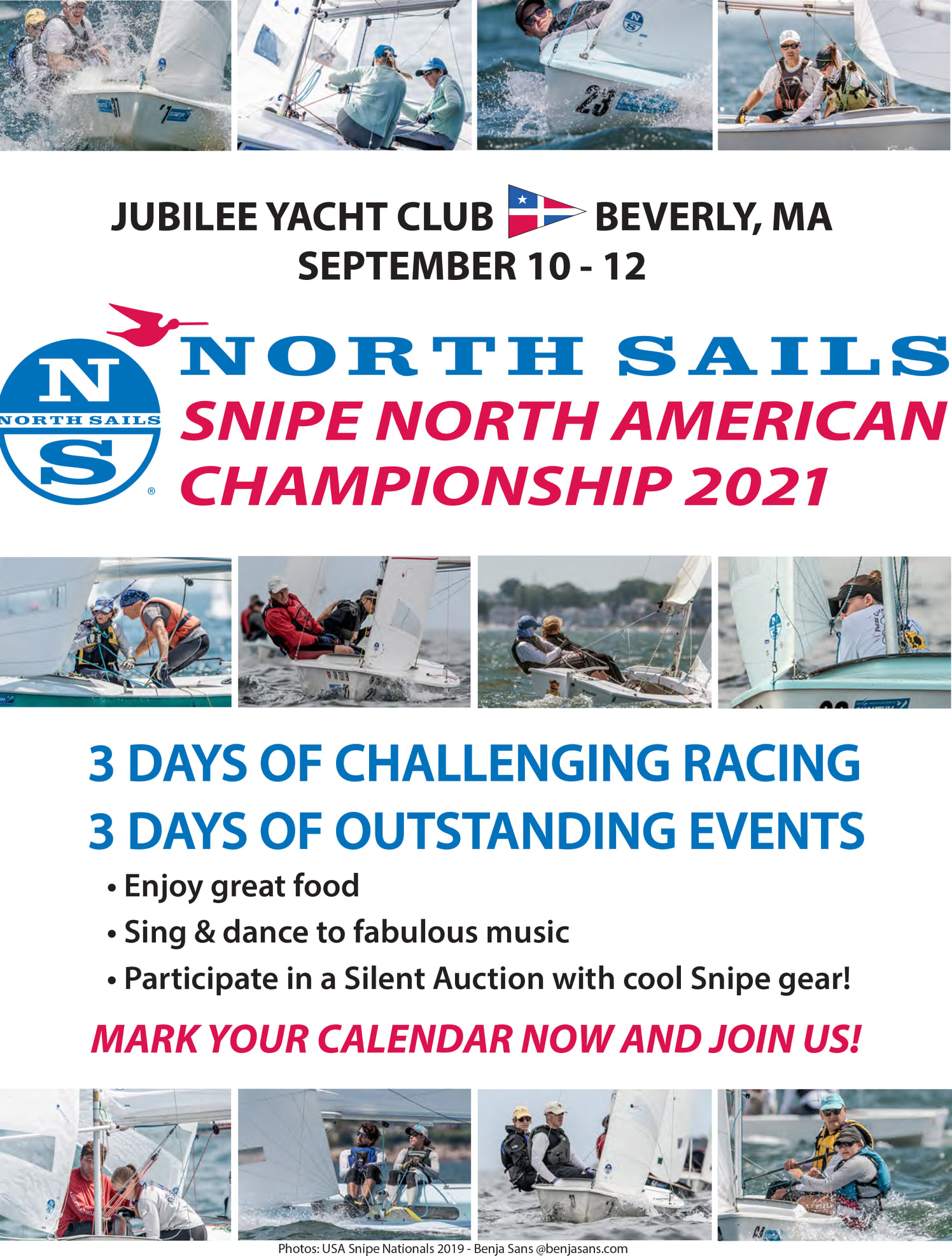 Hi Snipe Sailors and Friends,
Well, it is September 11, 2020 and we all planned to be together for serious fun and sailing at the Snipe North American Championship at the Jubilee Yacht Club in Beverly, MA.
But my how things got turned upside down starting in March when the covid-19 pandemic came into play. Sadly, we had to cancel this important regatta.
Now for the good news: MARK YOUR CALENDAR TO COME TO BEVERLY NEXT SEPTEMBER 10 – 12 FOR THE NORTH AMERICAN CHAMPIONSHIP.
We promise to have lots of fun and a great regatta at a beautiful venue.
We hope all of you have stayed well and safe during these challenging times, and will join us at this time next year.
All the Best,
Paul and Shan