New Rule 18 Announced for 2022 Snipe Worlds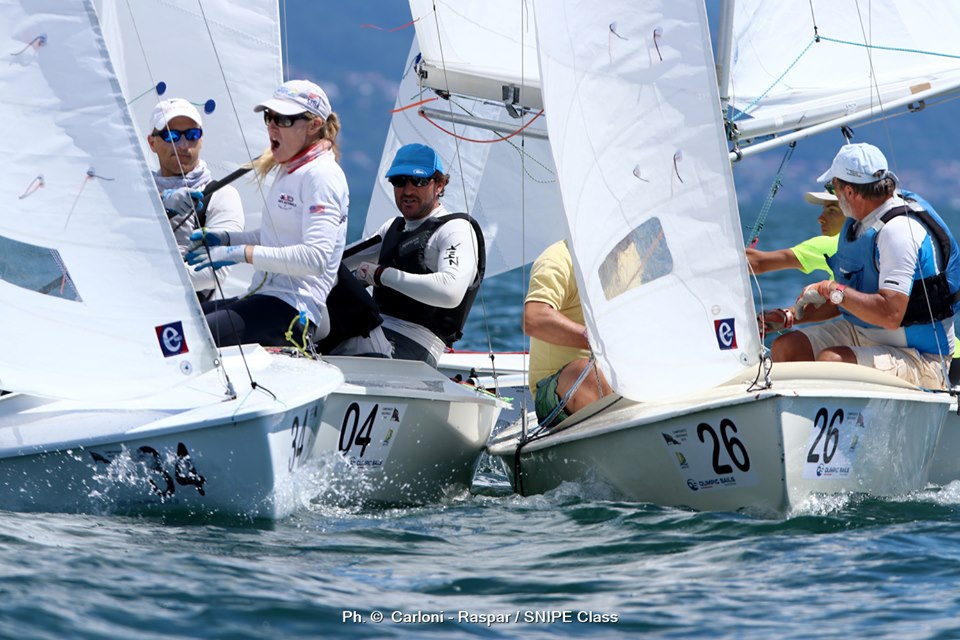 As many of you already know, the World Sailing Racing Rules Committee has commissioned a Rule 18 Working Party in an attempt to simplify RRS 18 (Mark Room). SnipeToday is thrilled to announce that our suggestions for a solution have been approved by World Sailing, just in time for the new rule to be tested at the 2022 World Championship in Cascais.
Since nobody really understands "overlap" or can say exactly where the three length zone begins, this new RRS 18 will be based on something much easier to measure in the heat of any race: "screaming" and "decibels." The rewritten rule is much shorter as well:
18 Mark Room
The crew that screams the loudest has the right of way.
Because the Snipe is a crew-driven boat, we have left the wording purposely vague. "Crew" can be interpreted as "just" the forward teammate, or the entire team (the boat's "crew"). So it will encourage both sailors to work together.
To enforce this change, all marks will be equipped with a directional decibel meter that will accurately pinpoint the boat with the loudest screams. Laser beams with different colors will illuminate right-of-way boats, in order: light green on the boat with the most right-of-way and black on the boat with the least right of way. For more than two boats, yellow, orange, and red may also be used.
Color-blind sailors will just have to yell louder.
Dave Perry views this as a very positive step forward. "We are thrilled with this proposal from the Snipe Class and honored that they will include it at such a prestigious and high level championship. It shows how forward-thinking an ancient class can be. Also the Snipe Worlds could be the perfect testing ground, since most Snipe sailors are in-betweens: not full professionals (who would knowingly exploit their knowledge of Rule 18), but far more serious than the usual weekend warriors, who fail to study the rules at all."
"Finally a serious proposal, clear and easily followed!" declared Antonio Bari, former Chairman of the Rule Committee SCIRA. "Though for 2023, I'm already thinking that we may have to amend our class rules and eliminate the carrying of megaphones."
For the Worlds in Portugal. World Sailing and SCIRA have already lined up both the best Race Officers to verify the effectiveness of this new rule, and two doctors (an ear nose and throat specialist and psychologist) to study and assess the physical and mental health of the sailors throughout the week.
This amendment to the NOR was just posted:
Feedback and comments must be submitted in writing, and Portuguese will be the official language of the Championship.