European Snipe Master this week in Valencia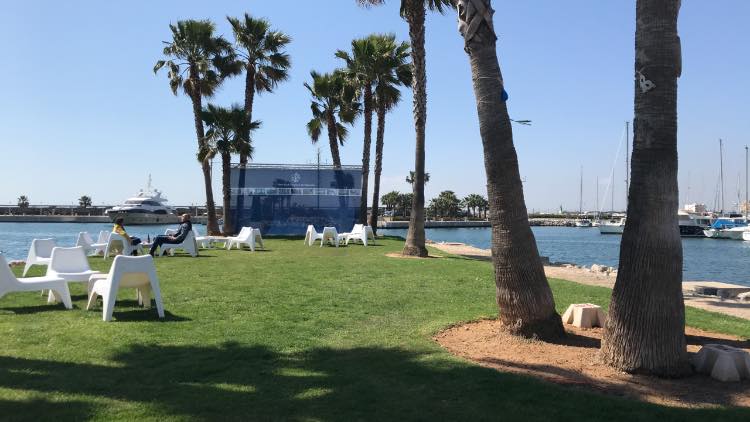 Almost 100 teams representing 11 Nations
The Skippers must be over 45, with a category reserved for those over 75 years
The 59th edition of the Grand Snipe Valencia Trophy just ended last Sunday at the Real Club Náutico de Valencia, and the Spanish Club is already preparing to host the 2019 European Snipe Master Championship, which will take place from tomorrow, May 1st to the 4th. The regatta will bring together almost 100 skippers aged 45 and older from 11 different countries, and they will compete waters of Valencia for three very intense days.
One of the requirements to participate in the Master category is the age of the skippers, which must be over 45 years, while the sum of the ages of the both team members on the boat must always be more than 80 years. Thus, depending on their age, the sailors will compete in three categories: Apprentice Master (skipper under 55), Master (skipper under 65), Grand Master (skipper under 75) and Legend Master (skipper of 75 more than).
Tomorrow, May 1st, will be dedicated to registration and measurements, the tests at sea will start on Thursday, May 2nd, with a total of 6 races scheduled between Thursday and Saturday, when the winners will be crowned.
The current Master World Champions, Damián Borrás and Jordi Triay, of CM Mahón, are already in Valencia, where last Sunday they were second in the Grand Valencia Trophy. They will undoubtedly be one of the favorite teams to win, but they must take into account the American couple Ernesto Rodríguez and Kathleen Tocke, who, although they cannot qualify for the European title, will be tough to beat.
The race will also include the Menorcan crew formed by Fernando Rita and Juan Magro, current Snipe World's runner-up, as well as the canary Fernando León, an Olympic medalist in Atlanta in the Tornado class, who competes with Antonio del Castillo. Other contenders for the title are the Spaniards Alejandro Fresneda and Javier López Fernández, the pair formed by the Portuguese Tiago Roquette and the Belgian Dries Crombe, or Manu Hens and Maj Kristin Hansen Borgen (Belgium-Norway).
The first race for the 98 highly competitive teams will start on Thursday, May the 2nd, at 2pm, when the traditional sea breeze will be blowing on the racecourse.