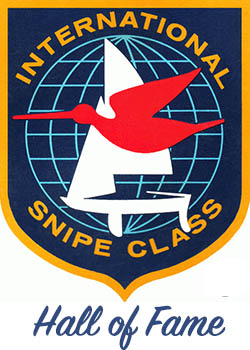 James Edmund Lowe
Contributor
July 13, 1947 – present
Jimmie Lowe began sailing as a child in the 1950's cutting his teeth as a crew win the Star for Bert Kelly and then taking lessons in the Sailfish at Nassau Yacht Club. His first competitive regattas was in 1973 in a Sunfish on Montagu Bay against Pierre Sigenthaler and John Dunkley who had just returned from the Sunfish Worlds, where Jimmie ended up beating both to the finish line.
It wasn't until 1978 that Jimmie first jumped in a Snipe after a few years in the 470 campaigning for the Olympics. His focus on the Snipe would bring him to multiple Pan Am Games (Winnipeg 1991 and Santo Domingo 2003) as well as the CAC Games in Cartagena 2006 and Mayaguez 2010.
His Snipe accolades include 1st and 3rd in the Grand Masters, winning the Bacardi Cup, Dudley Gamblin (twice) and the Zimmerman overall Winter Circuit. Bahamian National Champion numerous times as well as the Kings Cup Jimmie competed in numerous Snipe Worlds, Western Hemisphere, World Master and North American championships all while growing the fleet in Nassau.
Sailing outside the Snipe included 24 World Championship in 6 different sailing classes; Sunfish (3rd), Snipes, Windsurfer (first Worlds in 1977 off Cable Beach, BAH), 5.5 meter, Star and 470. Jimmie also competed at the first World Waterskiing Championship in the 1970s and was a coach a the 1996 Atlanta Olympics.
In 2005, Jimmie became the first coach of the Bahamas Sailing Association and feels his greatest accomplishment was getting the community youth sailing program off the ground, which allowed hundreds of Bahamian youth to experience the open water and learn about the sea and their heritage as inhabitants of an island nation. The Optimist Nationals now boasts 80 competitors. The initial year found that youth could not swim, and as a consequence, Jimmie was a leading protagonist in getting swimming into the Bahamas public school with the students then able to learn to sail.
Inducted into the Bahamas Sports Hall of Fame, Jimmie stated, "the best part of sailing are the friends that sailing brought me; the places sailing has taken me and the education sailing has provided me." His motto has become "first we came to have a good time and only then, we came to win."