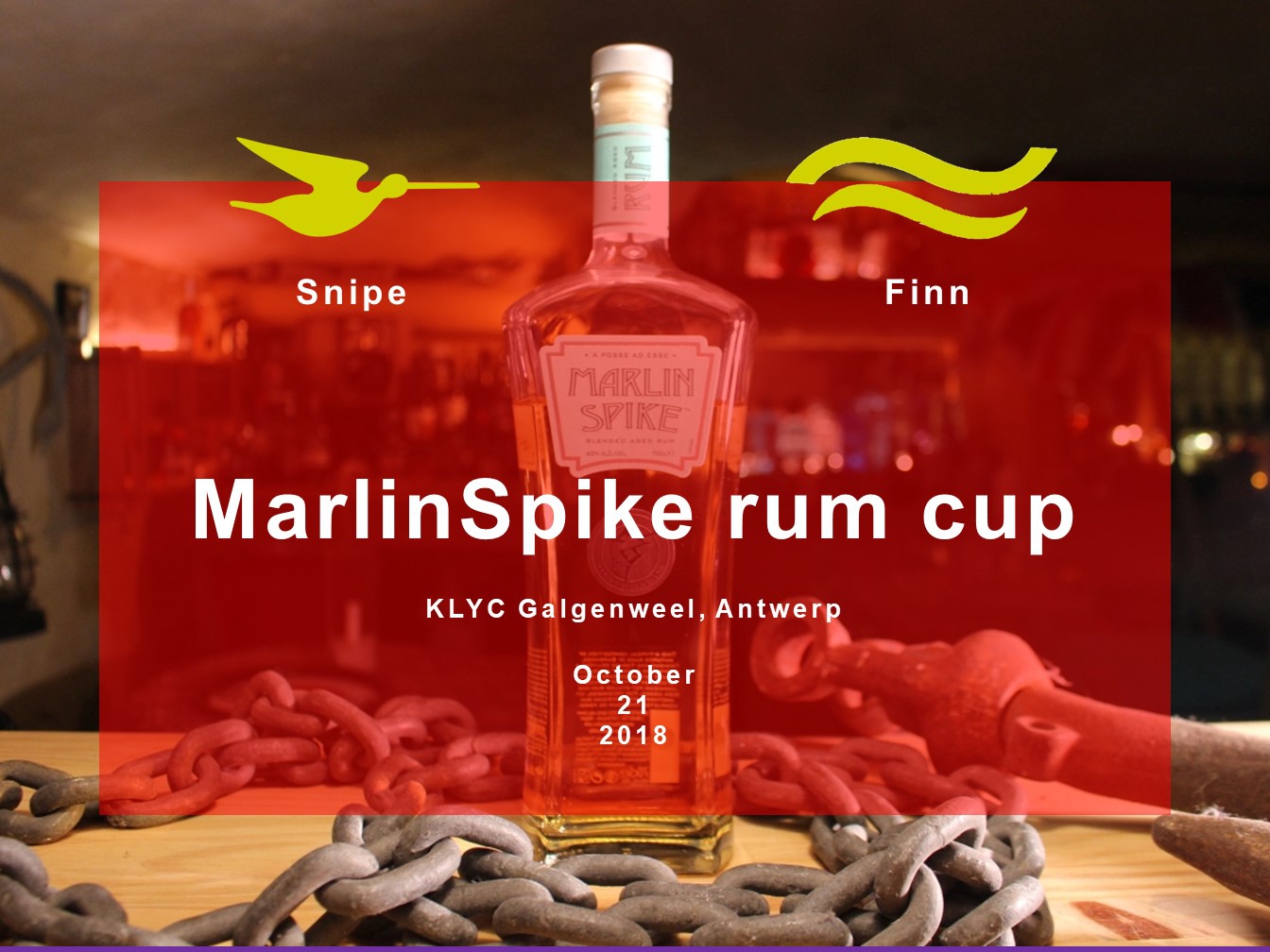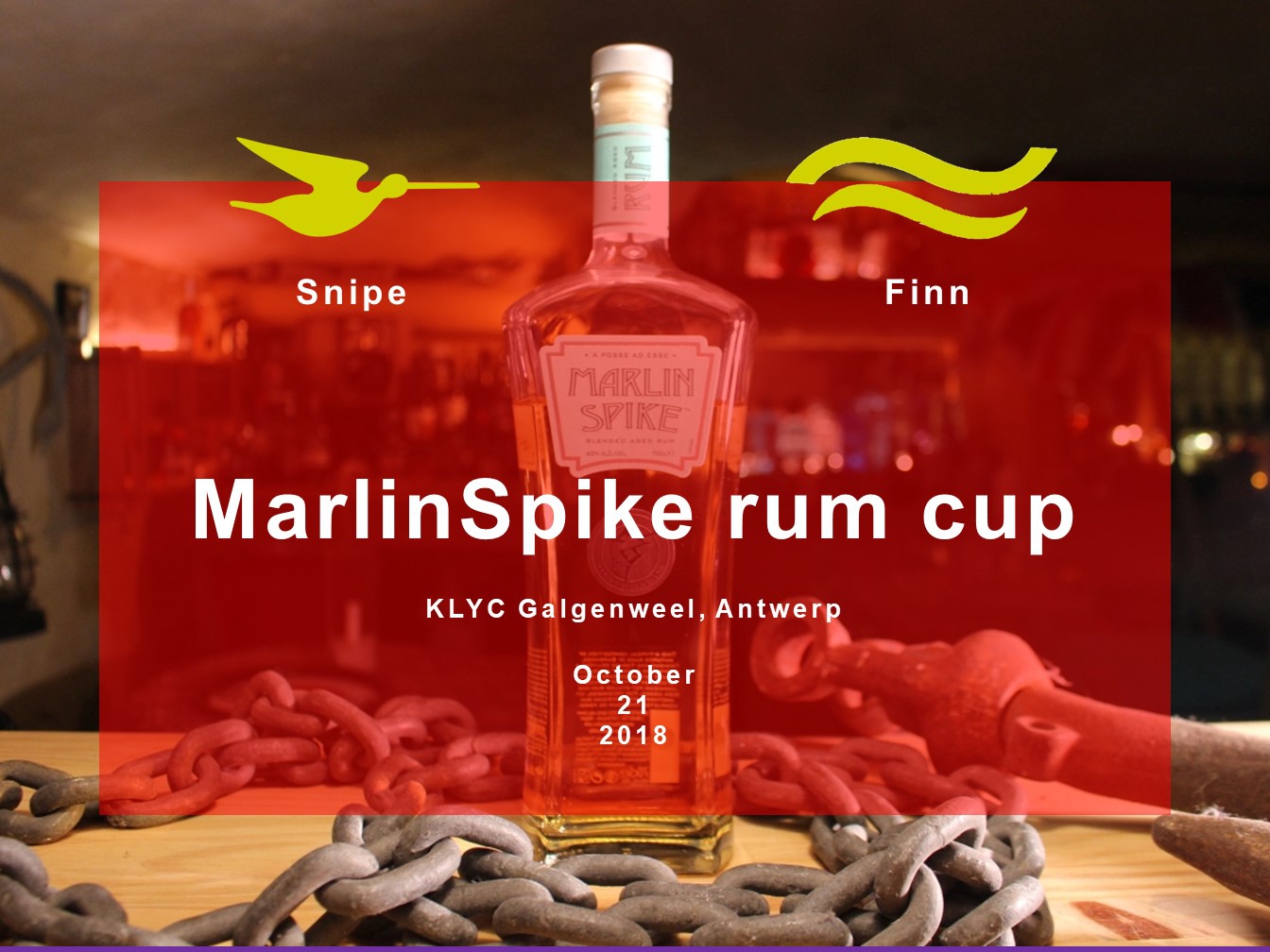 The KLYC and the Belgian Snipes invite you to the MarlinSpike rum cup 2018. Every self-respecting Snipe class will have its own Rum regatta on its calendar. With MarlinSpike as our partner, we are happy to meet this requirement.
KLYC Galgenweel, Antwerp, Belgium, Sunday October 21. First start at10 uur.
Entry: https://www.regattatoolbox.com/register?eventID=Hp44yUeZto
Event details: https://www.regattatoolbox.com/eventDetails?eventID=Hp44yUeZto
Briefing for all sailors 09.20
MarlinSpike mobile bar starting 15.00.