Flota Snipe Chascomús – 65 Anniversary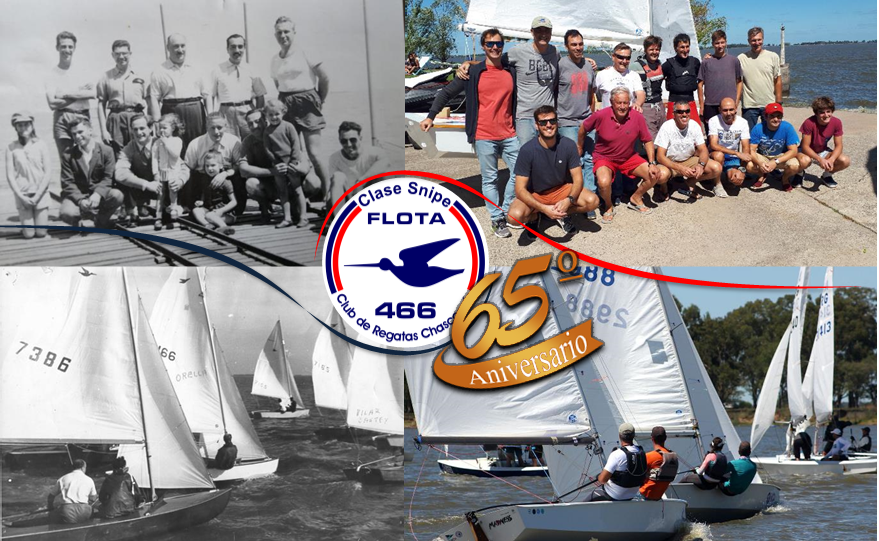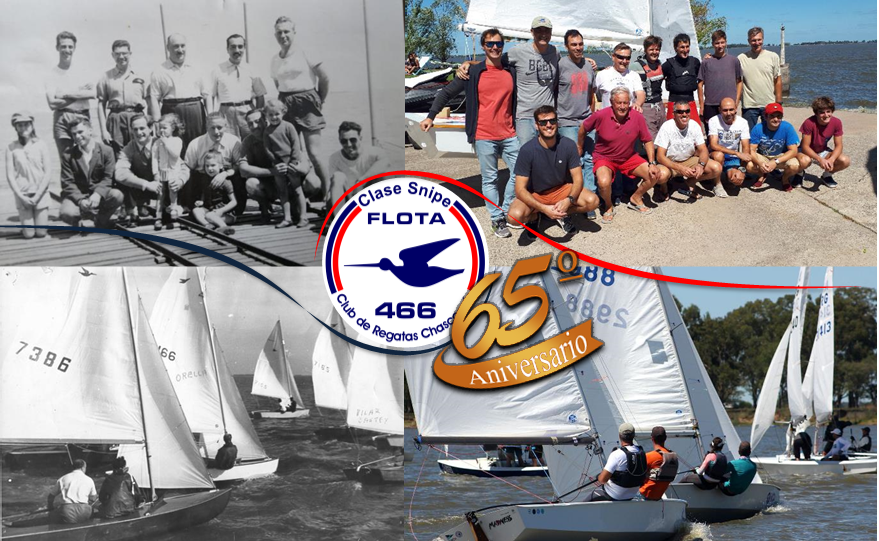 On April 21, 1956 the Chascomus Snipe Fleet was born.
From the Flota Chascomus FB page:
Hoy la Flota 466 Snipe del Club de Regatas Chascomús cumple 65 años!!!




Un día como hoy, 21 de abril, pero del año 1956 se creaba la Flota Snipe de Chascomús, y de esta manera simbólicamente se ponía la piedra fundamental para la práctica deportiva de regatas a vela en nuestra laguna. Actividad que al igual que la existencia de esta Flota ha logrado mantenerse hasta la actualidad, con mayor o menor intensidad, pero con la pasión por este deporte y la camaradería del Club de Regatas.
Yendo a sus comienzos, la flota fue creada por Juan Antonio Mazzini, Ariel Aristegui, Heli Saint Jean, Eduardo Brisson y Hugo Hails entre otros y luego sería reconocida por la SCIRA (órgano internacional que rige la actividad) dándole el 466 como número de flota.
Durante estos 65 años han pasado 5 generaciones de chascomunenses y ha tenido la responsabilidad de organizar tres campeonatos nacionales, el primero en el año 1958, el siguiente en el 2003 y el último se fue realizado a comienzos de este año. En la actualidad la flota cuenta con 5 tripulaciones en actividad y al Dr. Juan Adolfo Cunto como capitán.
Para celebrar dicho aniversario la Flota disputó el pasado sábado con vientos leves del noreste se realizaron 4 regatas muy reñidas con recorrido de Barlo-Sotavento, y que mostraron la gran paridad que existe hoy entre las tripulaciones locales. Pero fue la dupla de Jorge Marino y Carlos Rodríguez la ganadora de la Copa Aniversario con la suma de un total de 8 puntos, seguidos por Esteban Casalins y Emilio Seillant con 10 puntos y el 3er puesto y el 4to lugar empatados en 11 puntos fue para Adolfo Cunto – Alfredo Dallavia y Alejandro de Wysiecki – Alfredo Sallenave respectivamente. Como responsables de la fiscalización de las competencias estuvieron Juan Alberto "Tito" Urtea, nieto del fundador de la Flota y Ricardo "Pato" Cepeda, quien fuera miembro activo de la 466 en su juventud y que hoy continúa colaborando activamente.
Aprovechamos para enviarle un abrazo grande a todos los que en algún momento fueron miembros de tan querido grupo y los estaremos invitando para compartir un asado de camaradería una vez que el Covid-19 nos lo permita.