14 Questions to … Marina Sanchez Ferrer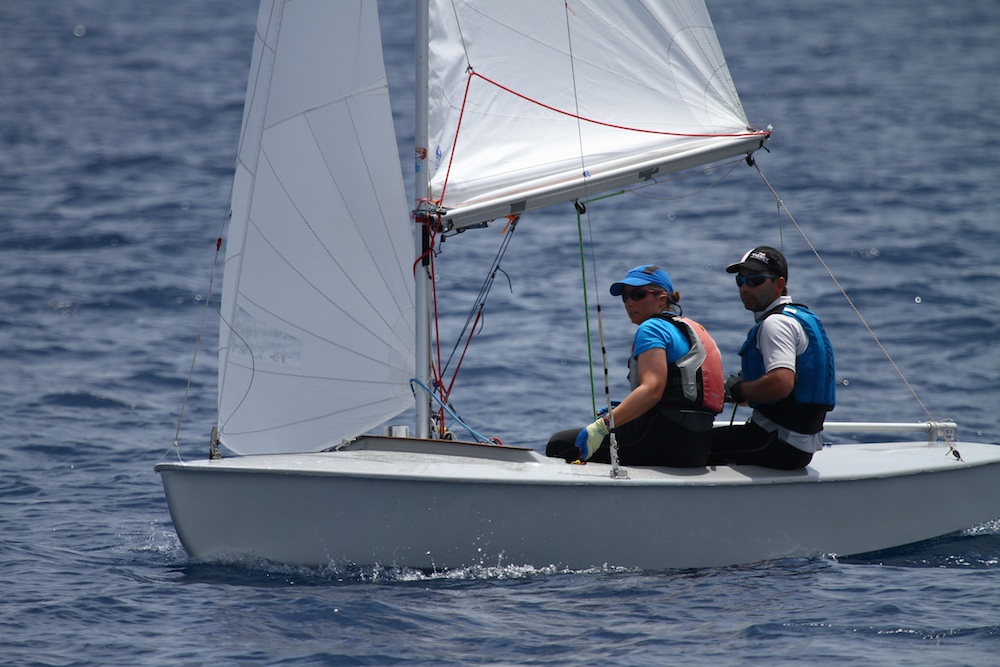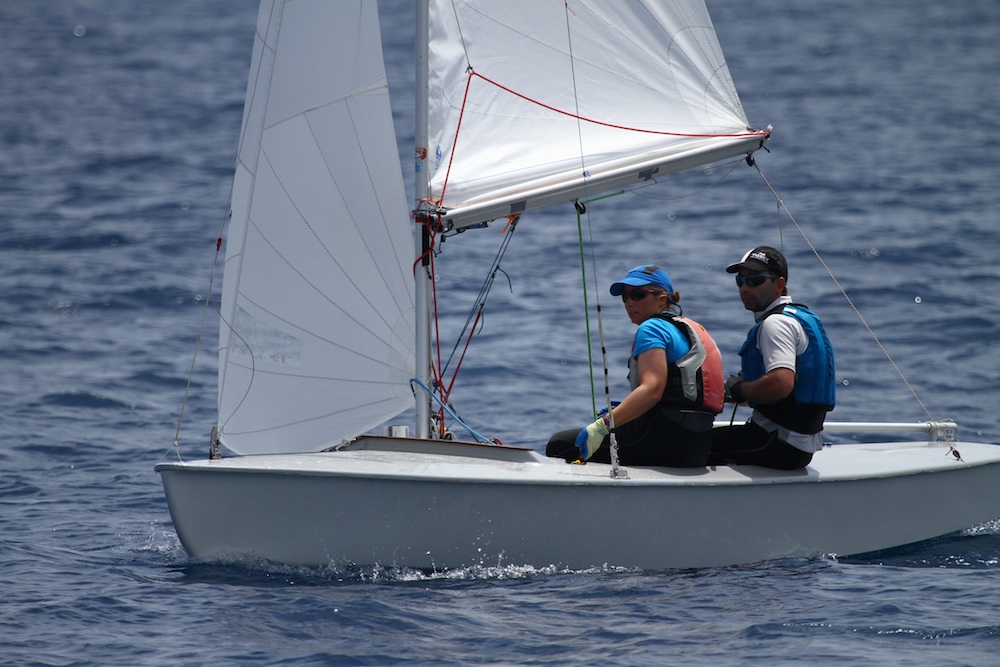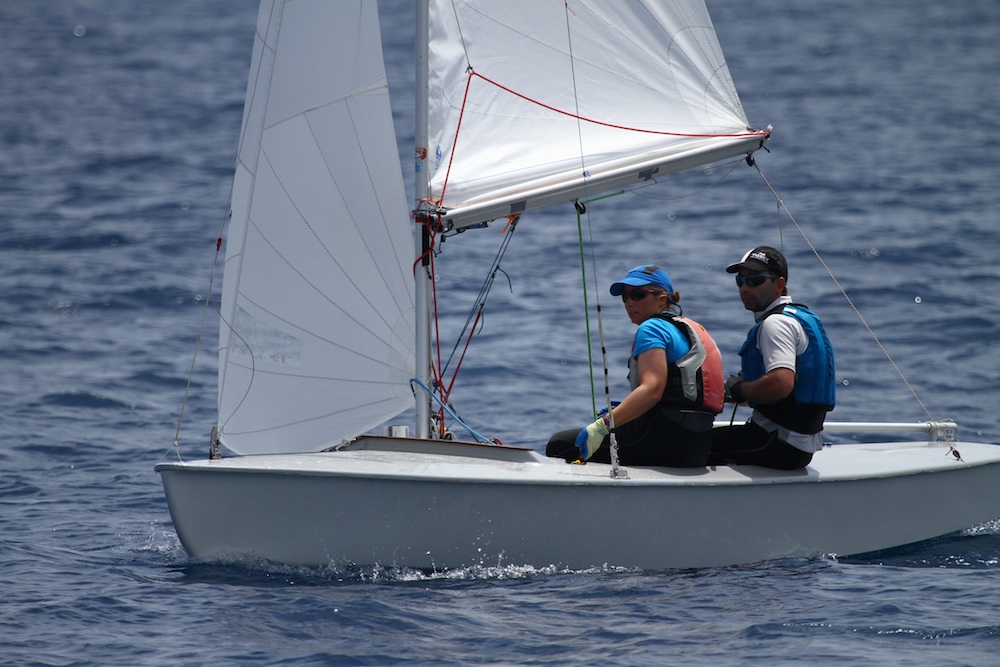 Marina Sanchez Ferrer from Murcia, Spain. One of the best Spanish crew. Third at the 2003 Snipe Worlds in Sweden, European Champion in 2010 in Norway, vice European Champion in 2012 and 4 times Spanish Nationals winner with is brother Francisco "Paco" Sanchez Ferrer. Snipe Women's World Champion in 2008 and second in 2012 with Marina Gallego. She competed at the 2004 Olympic Games in Athens with the Yngling Class.
– 1) Your first time on a sailing boat? 
In optimist, with my sister and my cousins, at 5-6 years old.
– 2) Your first time on a Snipe?
As a crew of my cousin Ana at 12-13 years old. Now she is a very important international jury.
– 3) The most bizarre thing that happened in a regatta?
A lot but now I remember  the last race in the 2003 World Snipe Championship with  a very  very light wind  in the downwind with George Szabo behind , I realized he began to  go upwind and we  thought what he was doing.  He was seen a gust of wind and in some minutes he was in the first position. He is a great sailor.
– 4) What is the thing that most angers you in a race/regatta?
When people make angry and shout.
– 5) Which is the race/regatta that you remember with the most pleasure?
The 2003 World Championship in Sweden.
– 6) And the race/regatta you would like to forget?
The last World Championship I sailed in Denmark, I don't remember the year.
– 7) Your "dream in the peak"? (Your sailing dream?)
To go on sailing for a lot of years and enjoy and meet new people .
– 8) Sailing goals for 2020, and beyond?
To return to sail in Snipe with my brother but I don't Know when.
– 9) The most important people for you in sailing and in the Snipe?
My sister and my brother, my skippers in snipe sailing.  And of course my  Yngling team for Athens 2004, Carlos Llamas, Mónica Azon and  Graciela Pisonero .  And I can't forget my other snipe skipper in Women Championship  Marina Gallego.
– 10) Why the Snipe?
Because there is a great tradition for the snipe in my club, Santiago de la Ribera.  It is a good boat to learn and to sail for all ages.
– 11) Your perfect sailing venue and your perfect sailing conditions?
Santiago de la Ribera, summer with  12-14 knots.
– 12) Besides sailing which other sport do you practice?
Running and go cycling.
– 13) Are you superstitious?
Not at all.
– 14) Your perfect holiday?
Good temperature, sun, medium wind, a sailing boat and, of course, good company.