14 Questions to … Giuseppe "Peppe" D'Orazio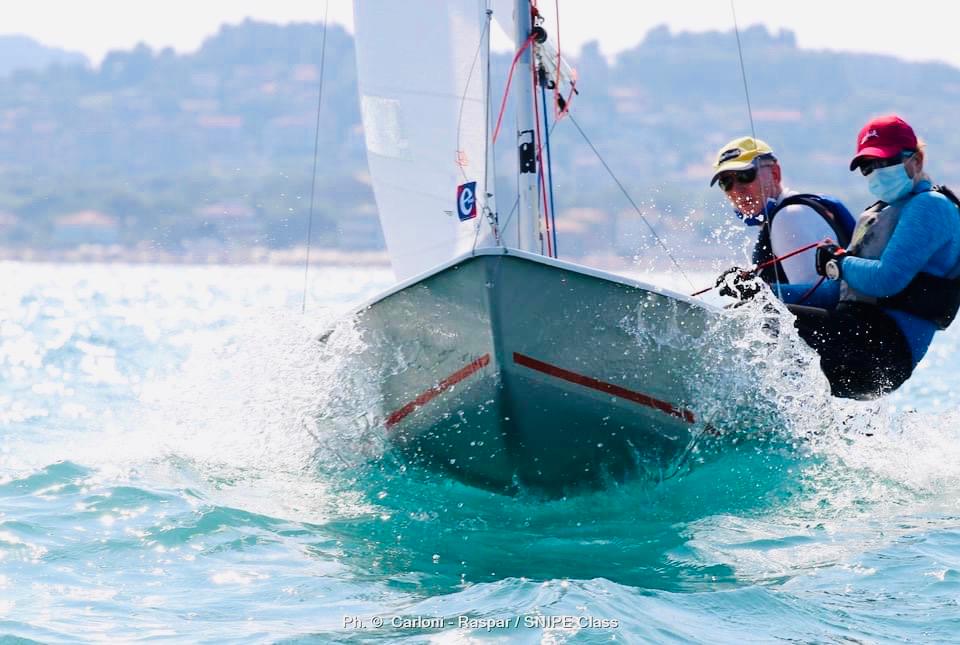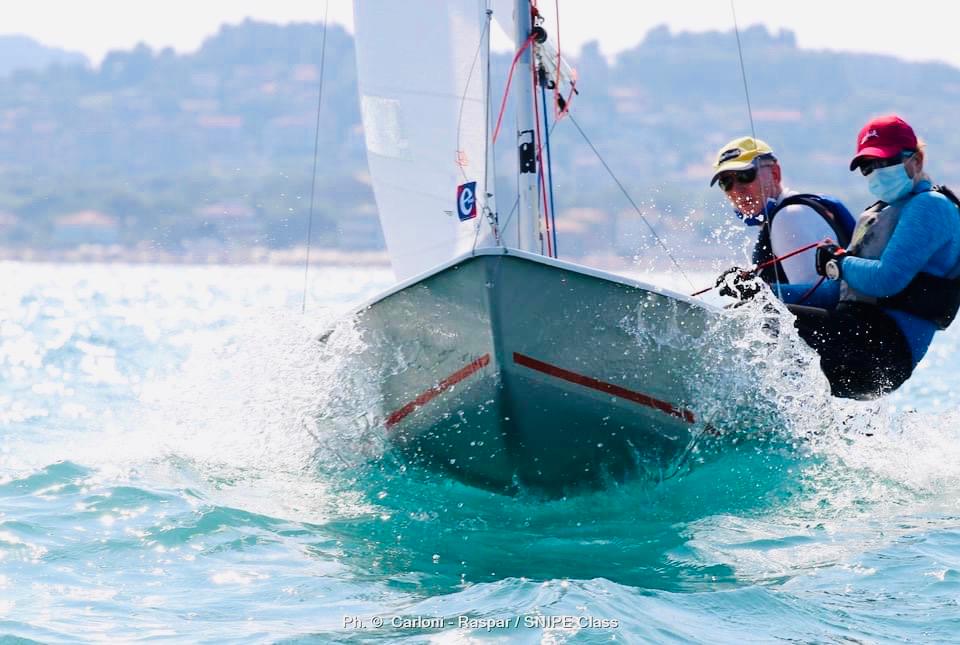 Peppe D'Orazio, from Pescara, Snipe sailor, regatta organizer and new Italian National Secretary
-1) Your first time on a sailing boat
Fifty years ago on a dinghy; at the age of 23 I received for free by an old uncle an anonymous boat in fiberglass. It was my first sailing experience and my entry point in this world.
-2) Your first time on a Snipe
In 2006 I saw the first important Snipe Regatta in my town, a National race, and I fall in love with this boat. 23 years before, I had to give up racing, after discrete results with a Laser, in 1984 because my turnation in hospital didn't leave me enough time. So in 2006 I met again my old friends: they were racing on a Snipe or doing their duties as race officers. My impression was that the time had stopped. Without even testing it, I bought my first Snipe and began sailing again.
-3) The most bizarre thing that happened in a regatta
I am not a champion and my reasonable target is the middle classification. In this I'm very regular but in a German Open Championship at Caldonazzo, in Italy, I was third for long time. When I was overlapped with another sailor he asked me: "what are you doing here?"
-4) What is the thing that most angers you in a race/regatta?
The start. Despite my philosophy of sailing I suffer and of course more than often I'm back on the starting line
-5) Which is the race/regatta that you remember with the most pleasure?
Unfortunately it's on another class; my best result was in Laser Class: in 1984: 29 overall at the Italian Championship; third overall at the Italian Master Championship in 2009 and third as Grand Master in European Championship in 2010 at lake of Bracciano. Sailing in Snipe is difficult but I like it, despite my results. Now I am continuing only in Snipe, in competition with friends and not with adversaries
-6) And the race/regatta you would like to forget?
I don't remember any specific situation I would like to forget; I sail for pleasure and every day or every regatta is a good chance
-7) Your sailing dream?
Improve my results, despite my age. Mission impossible, I think
-8) Sailing goals for 2022 and beyond?
Carrying out my mission of Italian Secretary as my forerunners
-9) Why the Snipe?
Because it's the first option for sailing in double-handed continuously; in Italy we have many other one-design dinghies, but not much opportunity of sailing with a high number of boats. The Snipe is nice, there are many competitors and the medium level is high. Every race is very stimulating
-10) The most important important people for you in a sailing and in the Snipe?
All the people are sailing for fun, despite their results. Their passion is the warranty for keeping the class in good health. Of course the top sailors are important as well; we all know their value and they are always mentioned, so sometime forgetting them can be forgiven
-11) Your perfect sailing venue and your perfect sailing conditions?
All the locations in which I find the best conditions for sailing and whatsoever boundary conditions, including afterhours: hearty reception, easy parking for the boat and car, familiar place. Unfortunately many clubs are only optimal for the sailing conditions.
-12) Besides sailing which other sport do you practice?
I practice skiing, Kayak on rivers
-13) Are you superstitious?
No, but this year, for the first time, on the last boat I've bought, I left the same name, without changing it.
-14) Your perfect holiday?
Whenever I am sailing, kayaking or skiing, that's my perfect holiday. For my wife one of my defects is choosing my holidays aiming at practicing my preferred sports. The other is continuing to practice them all, without preference.