What regattas do you recommend for 2023?
We asked a group of Snipe Sailors - who have had the good fortune to sail a lot in different countries and venues in recent years - to suggest some regattas not to be missed for next year.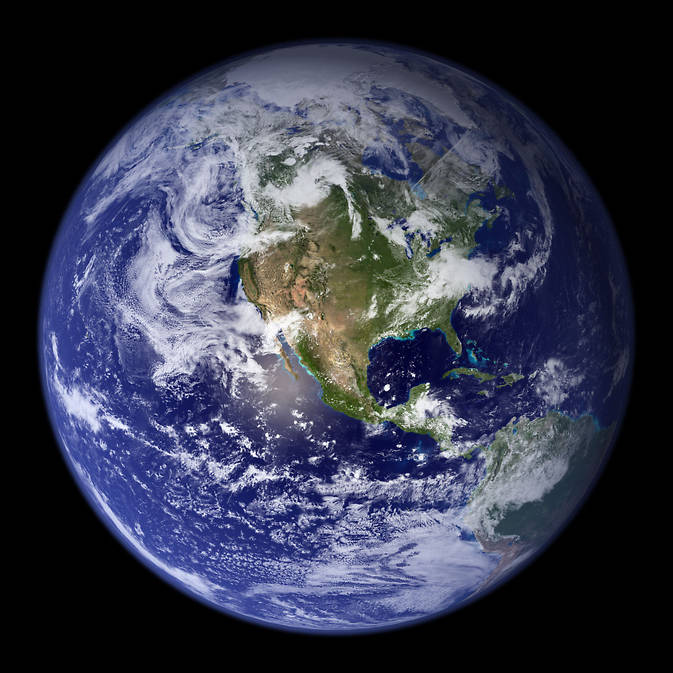 We asked a group of Snipe Sailors – who have had the good fortune to sail a lot in different countries and venues in recent years – to suggest some regattas not to be missed for next year.
Of course, there are also other important and well-known regattas. However, this is a sort of personal guide – like those wine guides where you can find suggestions for excellent, little-known, but particularly good and well-priced wines.
---
Katia Royer – Belgium
Santiago de la Ribera, Spain – Trofeo Armada Espanola
This regatta, in my opinion, is the best way to end the season. Three days sailing in temperatures ranging from 16 to 20 degrees Celsius, which feels like spring in Belgium during the winter. The ideal way to escape the darker, colder winter days. When traveling to Santiago de la Ribera, you never know what to expect, except perhaps the sun and a warmer temperature, but the wind can vary from light to strong. They also host nice dinners at reasonable prices, as well as some fantastic parties. There are a variety of boats from various countries. The club has good facilities, it is easy to find nearby lodging, and the club does its best to put on social events. And of course, the landscape and the view are worth traveling to.
Marin, Spain – Trofeo Las Anclas
The Navy is in charge of organizing this competition. It is a smaller Spanish competition where I learned about the Spanish Navy's friendship and hospitality. The sailing area was lovely, and we were fortunate that the weather cooperated. Two 24° Celsius days with a wind of 15-18 knots. The conditions are ideal! (Note to me: be cautious because the water is extremely cold). We were able to sleep on the navy base, and the rooms were comfortable and spacious. The people are extremely friendly and invited us to the best restaurants in Marin. The cost of the regatta and residence was more than reasonable. There are no social events planned, but the local Spaniards will gladly invite you to discover Marin's best restaurants and bars. There, you can eat the most delicious Galician octopus (pulp a la Gallega); it's worth the trip just for that.
---
Lisa Pline – USA
Surf City, New Jersey, USA
This regatta is in June. It is also usually the home of the Atlantic Coast Champs. What makes it special is great sailing with a dependable seabreeze and the amazing hospitality of host Lee Griffith. He opens his beach home (half a mile from club and half a block from a beautiful Atlantic Ocean beach) for lodging and hospitality. It is the quintessential "beach vacation" with great sailing thrown in. After a cookout at Lee's house, the group heads up the block for ice cream, and in the morning we walk to a classic Jersey diner for pancakes as big as your face. On the off chance that the breeze is not good (like one day last year), we all head up the street for a competitive round of Jersey Shore mini-golf. If you wanted to travel from another country, the closest international airport is Philadelphia, about 1.5 hours drive from Surf City. Surf City is also about 1.5-2 hours south of New York City if you wanted to throw in a few days touring the Big Apple!
---
Damian Borras Camps – Spain
It is a very difficult task for me to recommend some interesting regattas: Serious and fun regattas, with a good level of competition. There are too many … I can think about at least 30 regattas to recommend (for example in Italy, Portugal, France, England, Poland, Sweden, Belgium …).
Birger Cup – Baerum, Oslo, Norway
I would start my tour with a regatta that it is a "memorial", to a great person, Snipe and friend, the "Birger Cup" in Oslo (Norway), former Musto Cup. It is a regatta that takes place in Baerum, with the local fleet and in which there are always some competitors from Sweden, Belgium or Spain, with a good social atmosphere, since it is celebrated in the summer and in which the participants are tried to impregnate the essence of what our friend Birger Jansen was.
---
Espergaerde, Denmark
The second regatta that I recommend is the regatta that takes place in Denmark the first week of June (formerly called the Harboe Cup) at the Espaergarde Sailing Club, in a beautiful town where there is the home of our great friend and "alma" of our Class, the Great "Jan Persson", I have sailed this regatta for many years, a competition that has a lot of prestige among the Baltic fleets and neighboring countries. It is a local regatta with which the fleet of this country maintains itself and in which the participants are welcomed in a very special way. It is very emblematic because of the closeness that Jan and Jane Persson and their entire group offer us. In short, a small regatta that becomes big and fun.
---
Mahon Winter Series – Mahon, Menorca, Spain
Last but not least, I recommend the "Mahón Winter Series". There are 5 regattas (one weekend per month). They are carried out in a different way, with special scores and without discards (after 40 races), and they have had a great effect among those who have participated. Teams from outside the island generally participate (Norway, Belgium, Mallorca or the rest of Spain). Foreigners teams are welcomed in an affective way. The regattas take place within the impressive view of the historic port of Mahón, a place where all the Snipe Sailors in the world should sail at least once in their lives. 15-20 boats usually compete, in serious sailing – serious fan.
---
Carol Cronin – USA
Talamone, Italy
I would recommend any regatta in Italy! As a fan of small towns, I would love to race again in Talamone (though preferably in summer). The 2015 Worlds remain a favorite memory, as they provided a fantastic mix of Serious Sailing, Serious Fun. The whole town turned out to watch the opening ceremonies parade down the hill, and the dinners were always fantastic.
---
Don Q – Miami, FL, USA
Another favorite annual treat is the DonQ Regatta in Miami, usually in late March or early April. It's a great excuse for those of us who live farther north to get an early start on summer, and there is always great competition from both locals and international visitors from Europe and South America.
---
Steffen Skjønberg – Norway
UK Nationals
Many of my trips around Europe are for Nationals. In England you will find the best atmosfere under their Nationals.
---
Ewa Kulesza – Poland
BeNeLux, Scharendijke, Netherlands
I value simplicity, unpretentiousness and care about ecology in all sailing events Belgian organize at the lake in Antwerp or in the Netherlands. Most sailors travel to Scharendijke with campers or vans so there is a constant partying ambiance and after sailing you always have conversations over a Belgian beer. I would say there is a great sense of community. All this meets with a high level of sailing and specific water conditions, which vary between lake or sea characteristic, depending on the wind direction.
---
German Open – Lake Caldonazzo, Italy
The place is worth attention because of wonderful landscapes, great food, warm and friendly people headed by Herbert Hoerterich. All this makes you not complain even if you have to stand for a while in line to pick up your food. Wind conditions are rather light and starts at about 2PM, so races are planned in the afternoon. In the morning you can bicycle, explore lake&montains territory, swim in the lake or just sleep a bit longer. A special attraction are the fights of sailing teams on dragon boats.
---
Gdynia Sailing Days (Snipe Polish Nationals), Poland, July.
A great event on Polish coast of the Baltic Sea, in the Gulf of Gdansk. This regatta is well organized, combines an unforgettable atmosphere, high sporting level, and first of all integrates sailors from different classes. Divided into separate regatta classes groups, the event lasts two weeks of July.
---
Martin Pablo Alonso – Argentina
Semana de Buenos Aires – Argentina
Normally in mid October, the regatta venue is great (will host 2024 Worlds) but also the hosting Club (Yacht Club Argentino) is an iconic place for sailors, it's a very traditional club in the middle of one of the most beautiful cities in South America, with a great offer of places for cuisine and city touring.
---
Semana Internacional del Yachting – Mar del Plata, Argentina
The other spot is Mar del Plata , 400 km south from Buenos Aires , by the Atlantic Ocean, great host Club and an exceptional venue for those sailors who wants and like mid to hard winds and big waves. It also has a lot of food varieties and accommodations of many different kinds.
---
Paola Prada – Brazil
Taça Alberto Lineburger – Santa Catarina, Brazil
Taça Alberto Lineburger in Santa Catarina is a very nice regata! The races are held at the Lagoa dos Esteves a charming lake surrounded by forest and only 2 km from the sea. The sailing is smooth with no waves and the regatas have a very good sailing level. The local sailors are super nice and receive other sailors with a huge repertoire of snipe stories, good food & drinks resulting in awesome social! Oh! And an amazing instagramable sunset is also guaranteed!
---
Copa Vela YCP – Guarapiranga, Sao Paulo, Brazil
Copa Vela YCP a regatta very well organized at the Guarapiranga Reservoir that in 2023 will happen in 7 weekends through the year! You may already have "seen" this regata at the snipe sites through the lenses of Will Carrara and this is one of the many high points of this regatta: the pictures from us sailing! Yes, we all love to have pictures to show or to keep and remember when and where we sailed! There is always a brunch on Saturday morning before the races so that we can talk and mingle with other sailors. In the lake the sailors are very friendly, the fleet has many Snipe Divas and there is always some nice paulista ready to receive sailors from other venues.
---
Nikola Deskovic- Croatia
Sipar International – Moscenicka Draga, Croatia
Moscenicka Draga is a small picturesque town located in Istria, southwest of Opatija under Mt. Učka. The "Sipar International" regatta is a traditional appointment for the Kvarner Fleet, in which teams from nearby Trieste often participate. With both the sea breeze and the bora wind, the regattas are always exciting and hard-fought. The regatta is very popular for the relaxed and friendly atmosphere. Cafes, bars and restaurants are all within walking distance of the boats and marina. Social events always include an excellent dinner of freshly caught local fish.
---