To be, or not to be: When a Regatta Exists and When It Doesn't Exist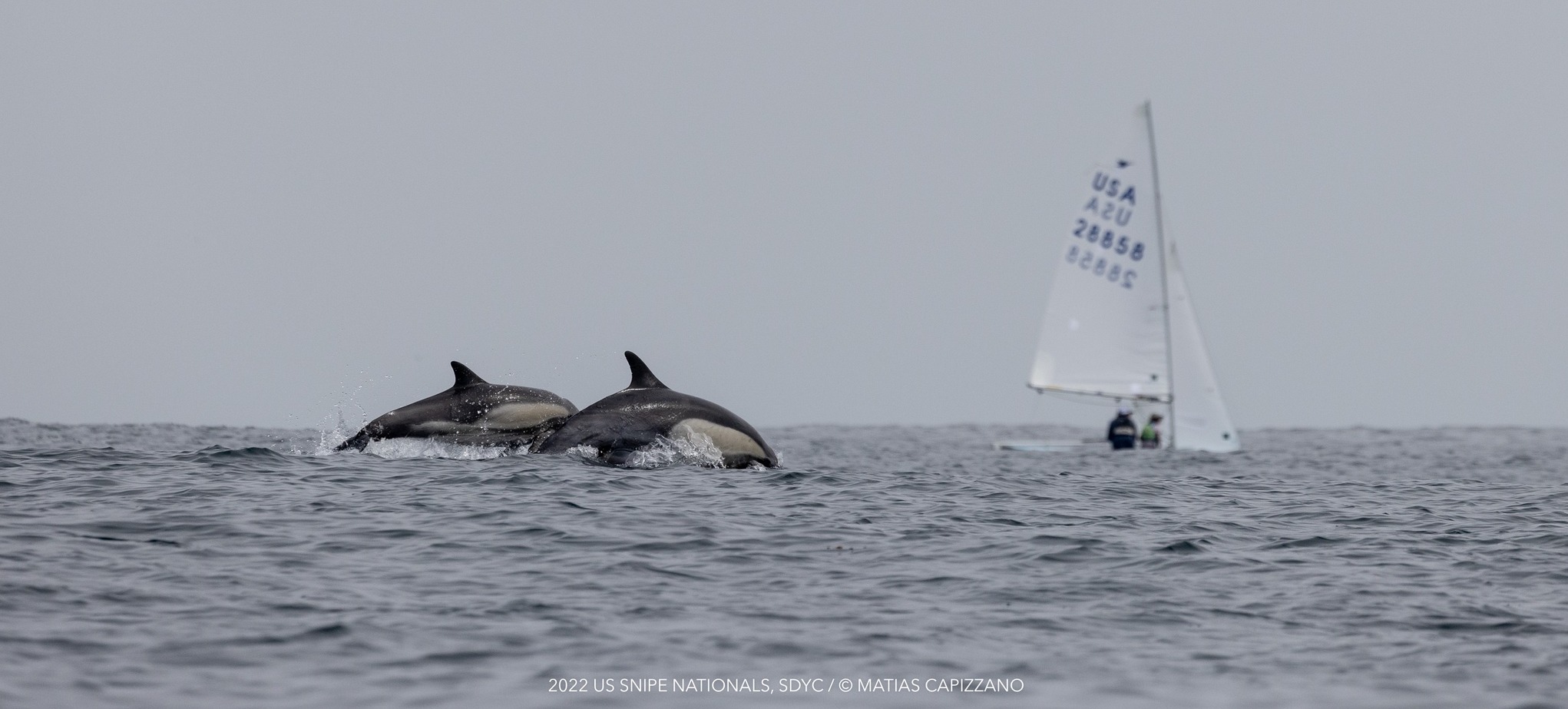 by Pietro Fantoni
It is now obvious to everyone that a regatta – even one with the best sailors, beautiful location, and excellent organization – does not exist if there are no good photos. In the age of social media, the event has no relevance if quality images are not published almost immediately. The fame or the name of the regatta is not enough. Without photos, a regatta simply does not exist.
This year, there were at least two examples of important Snipe regattas that didn't have photos (except some pictures taken during the award ceremony): one, in my Country, the Italian Nationals and the second, on the other side of the "pond", the North Americans. Such a pity!
Low budget
Of course few events can afford professional photographers, never mind live broadcasting from experts on the race course, onboard cameras and microphones on the boats and drones in the sky, a media team with press officers, and social media managers. Most sailing clubs and classes must make do with a very small budget.
Below is my must do list to make sure a regatta exists, in descending order of importance:
Photos
Contact a photographer with some experience and provide a RIB. If there are no photos, it is almost impossible to gain visibility on image-based social media like Facebook and Instagram, which are now even more important than websites to promoting events. Writing a post without photos is pointless and by the third line, everyone will move on to the next post.
Each post should have a "Featured Image" to attract both casual scrollers and the more thoughtful readers who will go to the website. This lead photo should always be linked to the website, where a full report, results, and a complete photo gallery can be found.

Drama draws eyeballs

At the Snipe Worlds in Cascais, one day I chose a collision photo as the "featured image" and the next day a capsize. Someone criticized these choices, arguing that the image of the Snipe Class transmitted to the outside was not positive, because – according to him – it showed low level sailors, unable to control the boat. But the conditions were really extreme for everyone, and even top sailors had capsized. And of course photos that express action, suspense, and drama, attract much more attention (in these cases the viewers even reach 10 times more than usual, thanks also to the shares on other social media pages)

Obviously not every day has strong wind, but even in less dramatic conditions the choice of the photo must be accurate. Usually I look for a particular expression on the face of a sailor, a beautiful background, a different angle, or a particular light… something capable of attracting attention.

Videos – Highlights
If your budget and resources allow, videos are the second most important way to make sure your regatta exists. And there is a very big difference between a professional videographer and an amateur.
Producing high quality sailing videos is hard. Not only do you need good equipment; you also must know how to use it, often in difficult and challenging conditions.
Capturing great content is important, but editing out the boring parts is crucial. A few minutes of highlights are much better than a longer video, and closeups are better than boats viewed from a distance. A good video will tell a story that is not necessarily in the daily regatta report. Talking about sea / wind conditions makes no sense if they are not functional to a story.
Interviews
No one cares about hearing the winner say: "I started at the pin end, there was more pressure on the left, I got a header and I tacked and crossed the whole fleet …" Maybe other sailors can use this as a debrief, but those following from home probably don't care.
The best interviews tell a story: an interesting anecdote, a lesson learned, the winner's technical or psychological approach. Obviously there are sailors who are characters, and others who are not, and this too makes the difference. But it's very important to interview a variety of sailors, not just the winners.
Live video
Few regattas have the equipment and staff to produce high quality live videos and broadcast. Those that do don't need to read this article to learn how to do it well.
But amateur videos taken from the water can be appealing to friends and relatives who want to watch their favorite sailor in action. At international regattas in 2018 and 2019 (WH&O, Women's Europeans), I broadcast some short videos of starts, mark roundings, and finishes, on SnipeToday's Facebook page. I added a bit of commentary to explain which race it was and where we were, always mentioning sailors' names and their position, since with these videos it is difficult to distinguish the boats. At this year's Junior and Senior Worlds, Commodore Soubie continued that tradition. Even though the videos were taken with a mobile phone from a bouncing RC boat or RIB, they were popular.
This would be a perfect use of Reels on Instagram.
These videos should NOT be used to promote the Class or the event to a wider audience. Indeed, posting any unprofessional material can have a negative effect if used incorrectly.
Live Tracking
For those following along from home, live tracking will be far more interesting than home-made live videos. This service is provided by specialized companies, and the price is lower every year. The challenge is that on-site experts must check all the trackers are working correctly, and that the starting line and marks are clearly identified on the screen. Otherwise what viewers see from home will not correspond to what actually happens on the race course.
Short attention spans
Dear reader, did you make it all the way to the end of this long article?
Long posts on Facebook are rarely read in full. Instagram is best for photos or very short videos. Then there's TikTok, Twitch… We are all being trained to swipe from one photo to the next.
Short attention spans combined with the news glut make it increasingly difficult to gain attention for regattas. Many sailors now get most of their information from social media, which lives on images. So if your reports don't have photos, your regattas will not exist.
---
In the sailing world, even just in the last 20 years, communication has changed a lot, if we look at the form and content of the news, but also at the medium on which the news is published: print magazine, website, newsletter, blog, social media. The medium has certainly changed the form and content of the news and also the reader's habits.
Anyway, I am entering an area that is too complex and technical. Nowadays there are multitudes of experts in communication on social media and I would not want to end up like that guy, professor and pseudo-intellectual, who, in the film Annie Hall, to impress a girl, pontificated about Fellini, Beckett and McLuhan, and at the end was shamed by the latter.